When you are into affiliate marketing, the biggest concern is that you only get paid if you are getting clicks and converting them into sales. When you drive the traffic on to your website, only then is it possible, and if no traffic, there will be no reward, and you will not make any money. But before using the tactics to increase affiliate sales, you must know it works.
Affiliate Marketing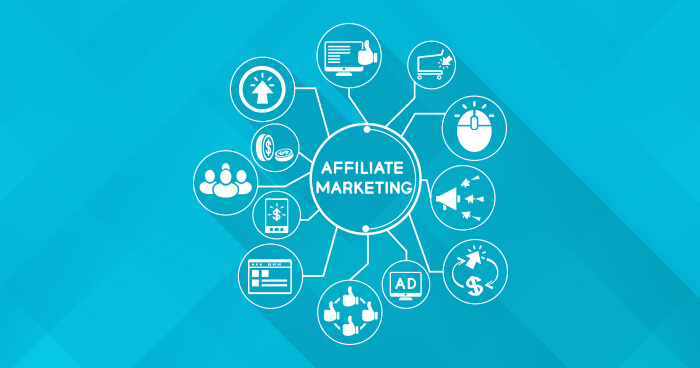 The concept of affiliate marketing is simple. It is the process of hiring affiliates to boost the sale of a particular product You can also register yourself on various affiliate networks.
These affiliates are responsible for bringing traffic and customers to the product to increase the sales, and with the increase in sales, the affiliate is being paid. The visitors who are turned into customers are the reason how affiliate marketing works. It is a vast Network and a billion-dollar industry that works in the affiliate marketing process.
Considering some tips to increase the affiliate sales full stop, you must check the tips below for increasing the affiliate sales.
1. Create A Platform
The primary reason for running an affiliate program is to drive traffic to the merchant's website or product. And for that, one must create a platform that is in between for customers and the merchant. You can create high-quality content on this platform. It can be a YouTube channel or a blog, even an Instagram profile. With the excellent content, you can include the affiliate link for the people to get to the merchant website. It has to be a creative way to attract the audience, and also it will be a lot better to generate a tremendous amount of traffic. When working in the affiliate marketing industry, you have to be creative to generate traffic and attract more potential buyers.
2. Review What You Sell
Before you start marketing a particular affiliate product, you must know how it is. You can purchase this particular product and review it honestly. It will create a trust Bridge between you and the customers, and the customers will then be willing to buy the product. It will not only help you in the short run, but it will be a great asset for a long-term business. You can create content that promotes information before you finally start selling the product. Not only will the credibility get better, but it is a much more effective method to generate traffic.
3. Make A Comparison
People love comparison and want to know why to buy a particular product, that's why promoting. And to provide the reason for the people to buy this particular affiliate product, you can create video content or written content based on the comparison of your affiliate product and any other similar product. The comparison will give the audience a much better idea of what to buy and why to choose a particular product.
4. Build an Audience
In the affiliate marketing world, credibility matters a lot. Either you are using YouTube or Instagram for any other affiliate website, you must create an audience. Connect with the audience and create relatable content for them. This will help them trust you more, and it will also help them understand what you are selling. Another most important thing is to be particular about what you are selling and why you need the audience to use it. When you have created an audience, you must be sure of what you are selling to ensure not to break the trust and the credibility created between you and your audience.
5. Use Call-out Buttons
When using a website to promote the affiliate product, you can use the call-out buttons. A creative and straightforward call to action with the call out button can promise a sale. You must understand what you are selling and add a creative call to action with every product you sell. These call-to-action buttons will help you in increasing affiliate sales and generating more profit with more traffic.
6. Use Tables And Graphical Representations
Tables can help you a lot, and the audience to understand all about the product will stop when you mention the price, the quality, and the star rating of the products in one table; it is a lot easier for the people to choose which one of the product they want. These product tables are an easy representation of a collection of products you are selling. It will provide the audience with a better idea and overlook all the products available.
7. Better Offers
Better offers guarantee more sales. Everyone is looking for discounts and wants to get a particular product with the best rates. And for that, you have to hunt for the available offers and the best prices for the customers. This will not only help you in increasing sales but will also help the customers to get their product at the best prices.
8. Use Organic Method
It is better not to use the paid traffic generation method. You can use the Search Engine Optimization method for generating traffic and increasing sales. If you are capable of doing robust SEO, you will be able to increase the sales and increase the revenue you are generating. With better Search Engine Optimization tactics, you will see a massive difference in sales and revenue conversion.
9. List Of Affiliate Keywords
A proper list of affiliate keywords can be perfect for affiliate marketing. With proper research, you can rank the content and then increase the sales based on the keywords. However, with the keyword research, you need to use several tools and then create a connection or relation with your content. Make sure you stuff keywords naturally so that it is not cumbersome and lousy.
When you are using all of these tips and techniques adequately and just in the right place, you will be getting a lot of traffic, ensuring more sales. And you know what results in more sales. With more conversion, you get more revenue, which is always a benefit.
So, that's all from this blog. I hope you enjoyed the tips to increase Affiliate sales. If you liked this article then please share it with your friends.