Do you keep a tab on recent technology events? Then can you kindly tell us what are the recent top technology trends that are on the charts in 2023? Let the list flow. Okay, so we have Artificial intelligence, vendor wars, open services platforms, and personalization as well as the platform we are going to discuss in this article. The content management system. Are you baffled? Yes, we can see the smile on your face. You had thought about artificial intelligence as only automation. So, how does this new technology spell into CMS? But it has become true. In this article let us discuss the impact of AI on Content Management systems.
Read here: Artificial Intelligence Course
Artificial Intelligence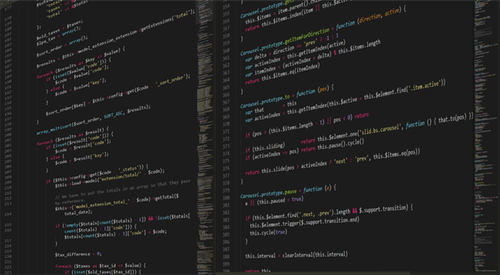 AI is not a new technology, as it was in use in another form even for three decades. But in recent times, it has stepped into every industry sector. However, even industry experts are surprised as to how AI has made an impact on content management software. In the future, new features in AI software applications are expected as service providers will have to provide personalization features to retain their existing clients and gain new customers.
Let us see some names of famous CMS service offering companies. They are Hyland, Box, Google, IBM, and Open Text (to mention only the reputed). And there are also competitors who want to achieve name and fame. They are Nuxeo, M-Files, and Alfresco. These companies, to sustain in the market and to out beat the competition has not only invested in AI tools but also in ML algorithms for their platforms & other systems.
Artificial Intelligence in Content Management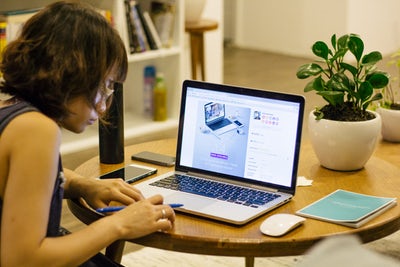 AI is implemented in many content management applications. Some examples are digital asset management, web content, content marketing, and marketing automation. Let us look into how AI has become a game changer.
The value of the content on the website increases when you use machine learning algorithms and graph technology. Important points from documents or articles can get stored as metadata for future applications such as risk analysis, customer service, and fraud detection.
Personalization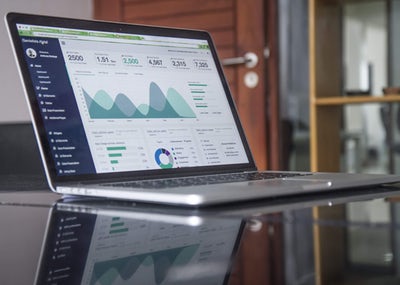 In the future, AI is going to bring about a change in content management technology. There will be personalization for enterprise content and web content present in CMS. At present and in the olden times, if you are working on a content management system, you may have to do activities manually. But with AI, some manual tasks can get converted to automation. The benefit will be for customers as the new applications can be tailored as per the requirement.
Shall we take an example?
You are the owner of a company providing AC repair service in Hyderabad. Now, your company has a website through which the customers can book the service. To make huge revenue, you have also entered in partnership with another company which provides best AC service in Hyderabad all over the city. When you upload images or banners, you need to post them and then check if they are attractive. Also sometimes plug-ins need to be added. But with an AI-implemented CMS or website, the application will give info on the images and headlines that can look better. The real fact is that ML and AI applications can learn on their own by conducting their own testing of images and content headlines. Moreover, they can create these images by themselves, like Generated Humans. It's an AI-powered application that automatically generates pictures of people that don't exist.
The War
Do you know those small cloud vendors such as Box are giving tough competition to Google and Microsoft? This war is set to intensify this year in 2019. If you know about Microsoft, then their relationship with the CMS is nearly twenty years old. They have the existing SharePoint document sharing as well as storage software. Now both of them are combined with Office 365 applications.
Now, let us move on to the topic of AI has brought about changes in content management Not only AI but also ML have boosted the power of WordPress as well as other content management systems. Both words AI and ML can be regarded as hot buzzwords in the open source community. Since technology is moving at a fast pace, every day, a new AI application for content management systems gets introduced.
Yes, there are many content management systems. They are easy to operate, but the fact is to get the best result, you need to have profound knowledge to ensure that the images and content are perfect. Instead of wasting time gaining knowledge, and wanting to complete the job as quickly as possible, it is advisable to opt for an AI content management system.
Let us take an example. You are the owner of a company with numerous AC repair service centers in Mumbai. You provide service only to the machine which does not have a warranty. To gain the maximum number of customers in the city, you have teamed up with a start-up that provides AC repair and service in Mumbai. One day there is a problem with the plug-ins of images and one of the images did not settle properly on the article. You got the message from your partner company to fix the issue as soon as possible. So, you will have to check on the internet regarding finding a solution. Or else the next option is to contact the Help Center. These types of simple problems can be solved if you have incorporated AI software applications into the system. In a similar situation, they can look for the solution to the problem, and maybe solve it by themselves. Or at least, you can get the suggestion.
We have gone long and far, but now let us make use of Artificial Intelligence in the Content Management system.
1. AI in Content Management System – Content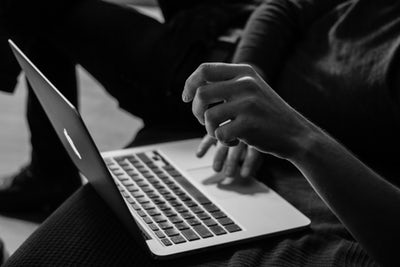 As mentioned before, content is required for a website as they are the means to bring traffic to your system. The content should be written in a specific way for the target audience. Now, the topic to be written, the keywords to be used, the time to post the article – all these sorts of info, you can receive from AI algorithms.
There are many AI plug-ins (open source) that can help get clarity of the points and topics for the next article. You can know the person reading on your website, the navigation they did, and many more. You can also get to know the consumer behavior, distribution, and relevance. The best example of these types of plug-ins is MyCurator. It uses the AI technique to let you know the type of content doing well on the website. So, you can know the number of upvotes, likes, downvotes, and shares for your posts on social media. In other words, you do not have to write content that is not at all favored by the audience. Did you understand the idea? You get every piece of information regarding the most favorable topic that can enhance the traffic to your website.
There is another plugin called Jetpack. Now, this will help you create content in an excellent way. It performs the role of a spell checker and makes use of natural language processing to find out typo errors.
2. AI in Content Management System – Better content and market strategies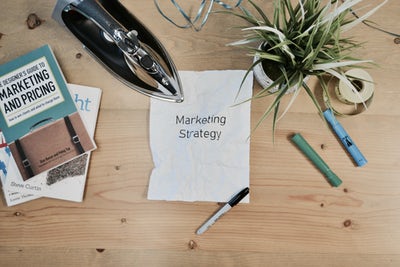 There are some platforms such as WordPress, which do not make use of AI, but already have these sorts of features in their CMS. The programs they use are natural language processing along with cognitive computing. Marketers can then get the best data for their research, analysis, and content strategy.
If a person knows the way to create good content, then websites and businesses can grow. And these days, for good content, SEO is essential. And the way to search for the proper content and SEO requires time and work. You need to search for the perfect keywords and ensure they get used to the frequency as per the requirement. It is not that you wrote an article, posted, and forgot the entire episode. The idea is to update the content regularly so that it remains ever appealing to your existing audience.
Artificial Intelligence Applications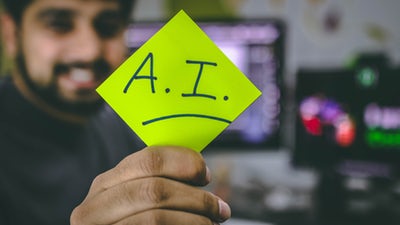 When AI gets implemented in the system, then manual tasks can get eliminated. So, if you are a blogger having a CMS you can let the AI application do the job. You just have to look into the results and then write the article as per the content strategy.
The best example of a plug-in for this type is the Darwin Pricing Integration. This feature makes use of AI/ML to do market research and gives info on market strategy and competitor prices. Who knows, in the future, you may get a plug-in which can give every guidance point on how to run an online business.
3. AI in Content Management System – Security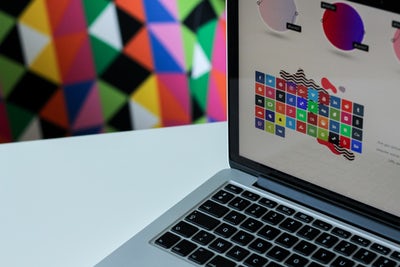 Having an online presence is essential for any business, but the owners also have to protect them from hackers. Over the past decade, many websites got defaced due to hacker activity. And more websites suffered one or more forms of cyber attacks.
When AI/ML applications are incorporated into websites, then the security features will receive a boost. Malicious attacks could reduce in number. In the future, there may be many techniques that are in the offing but could enhance the security of websites in the future.
Now let us give an example. There is a plugin called Akismet. The main role is the blocking of spam. Akismet makes use of ML technologies. So, this plugin can prevent automated posts by bots.
Conclusion
The best way at this point, if you are a blogger or the owner of a business to have a website is to become prepared. Now it is better how you can make the existing systems adapt to the new technology. What do you have to prepare?
Do you have to do manual tasks for the website CMS? Then please check if the same can be automated with AI.