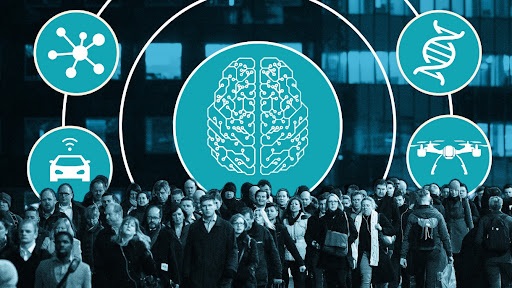 Artificial Intelligence: Understanding Its Impact On Big And Small Businesses
in
Technology
on April 21, 2022
Some people might still think of artificial intelligence as a science-fiction dystopia. Still, there is no denying that it has become a significant part of the tech industry and our real life. This branch of science enables machines to perform tasks that usually require a human's cognitive capacity to operate.
Along with artificial intelligence, we see machine learning taking over. Using both technologies, machines are becoming "smart" by doing tasks independently, with the help of their human-like brains. Today, artificial intelligence is a household name personified through tech-driven smart devices(shoutout to Alexa!) in our homes.
Artificial intelligence is the talk of the town in the business world. More companies are embracing it after seeing the impact of automation in their company. The result is that companies are making fewer errors, achieving greater efficiencies, and eventually, reaping more profits.
Seven Benefits Of Artificial Intelligence For Businesses
By implementing the right artificial intelligence solutions, you can make significant improvements in your company. Artificial intelligence helps in solving a great variety of tasks and also:
Improves cybersecurity by monitoring your devices and alerting you about any threats
Automates and optimizes routine functions in your company, saving time and money
Employs human staff to do those operations that require human intervention
Reduces human errors and improves speed, quality, and the overall performance of your business
Predicts the preferences of your target consumers and grow your customer base
Offers intelligence advice and supports aligning with the changing trends in technology
Increases the overall revenue by increasing the efficiency of the company
The Common Uses Of Artificial Intelligence In Businesses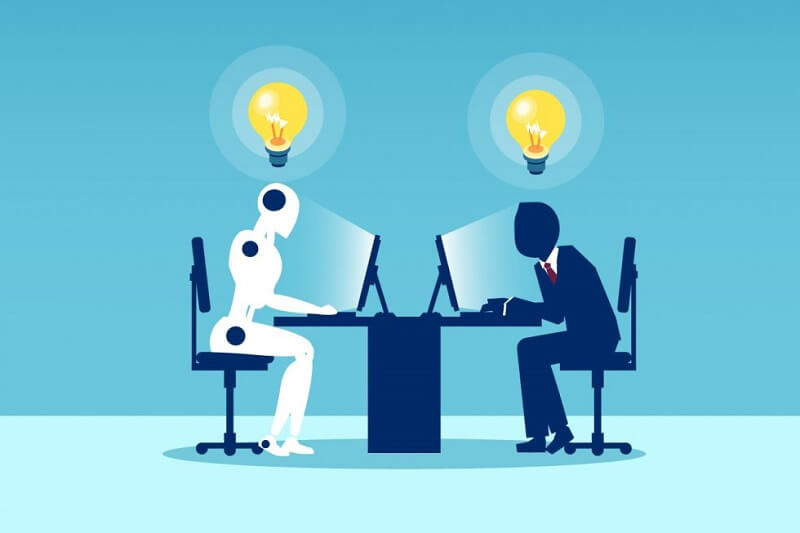 Artificial intelligence can process and analyze data much faster than the human brain. Yet, it is still seen as a supporting tool for human intelligence. Not only can it predict the consequences of each action, but it can streamline the entire decision—making process. This and many other traits make AI a valuable asset to many industries.
Some of the everyday uses of artificial intelligence are:
1. Cybersecurity
Artificial intelligence is a powerful tool used to maintain cybersafety in businesses. AI can look for holes in the security system within a few minutes. It can monitor the data input patterns and recognize potential cyberattacks from a distance. Artificial intelligence is like an extra set of eyes that safeguards your businesses' infrastructure.
2. Customer Relationship Management
Artificial intelligence is also changing how customer relationship management works. It transforms the system into a self—operating and auto-correcting system. As a result, it changes how relationship management functions in your business. For example, suppose you have a premium policy that has matured. Artificial intelligence will ping you every time you cross the bank branch to renew the policy or take its returns.
3. Machine Learning
Machine learning, a subset of artificial intelligence, is the brain behind those systems that gather copious amounts of data in one go. These figures and data are categorized and conceptualized according to the algorithms used in machine learning. The data results are then presented to the company's leaders to understand the usage and demand levels within the business.
4. Internet And Data Research
Businesses use artificial intelligence to study the audience's search behavior patterns and provide content relevant to them. With the integration of AI-enabled devices, each user will have a better and more customized experience. In addition, small businesses find it easier to target a specific niche by inferring from the data results.
5. Digital Personal Assistants
Artificial intelligence not only helps customers but also changes how companies work from the inside. For example, AI bots can act as your virtual personal assistants to manage your emails, maintain your calendar, and streamline other processes.
These bots can also be at the beck and call of any customer who needs answers to queries at any given time. As a result, automated processes have a significant impact on the progress of your business.
How Artificial Intelligence Impacts Big And Small Businesses?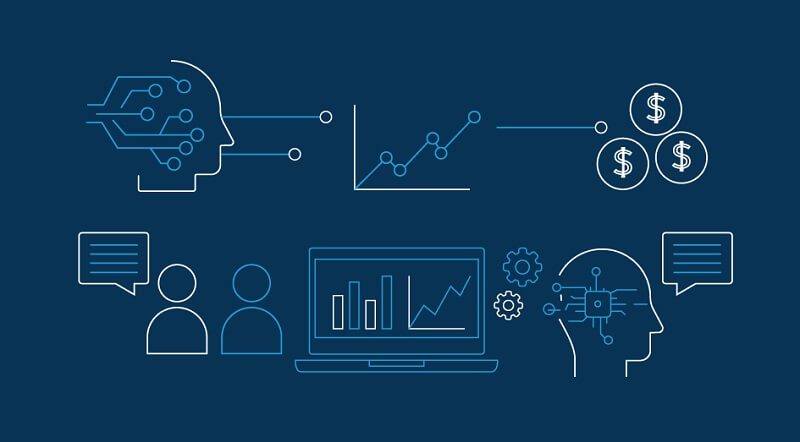 The long-lasting impact of artificial intelligence is yet to be determined. But one can feel its impact left, right, and center in everything we do in this advanced and digitized world. Some areas of the business where artificial intelligence can be seen working are:
1. Faster And Efficient Talent Recruitment
Tasks that are time—consuming and repetitive, such as sending emails and creating invoices, are already using AI. However, for the HR departments in a company, especially one that qualifies as a small business, manually going through each application is a challenging task.
Artificial intelligence and machine learning can augment this need by rapidly analyzing large amounts of data, screening resumes, selecting worthy personnel, and scheduling interviews with them. This eliminates any bottlenecks in the recruitment process and ensures a fair and justified selection system.
2. Accurate Decision—Making
As artificial intelligence becomes more accurate in analyzing data, businesses are better equipped to create targeted and personalized campaigns for their customers. Companies can confidently take decisions from AI's insights and offer a transparent data system to their employees and users.
3. Simplified Customer Support
Customer support is an essential segment of any business, regardless of its size. We can already see how chatbots have simplified customer service. In the near future, we can expect to see AI include a full-fledged sentiment analysis technology to address customer concerns effectively.
Another benefit of an advanced and automated customer support service is eventually building engagement with the target audience. Furthermore, chatbots need no human presence to operate round the clock. Instead, they can escalate the conversation to human customer representatives only where necessary.
4. Intelligent Data Extraction
Data extraction is extracting data from a given source and moving it to a new location. With so much poorly managed data scattered across different sites, businesses cannot leverage the full potential of rich data to make informed decisions.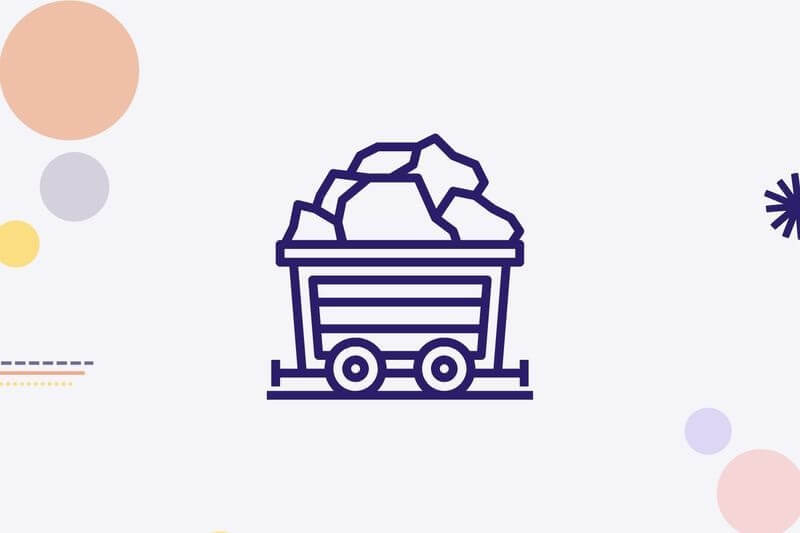 What is data extraction, and why is it needed in enterprises? Only artificial intelligence can practically prove the importance of this process. Additionally, the surplus of data can be classified, modified, and analyzed to help companies achieve their desired outcome.
5. Strong Security Systems
Cybersecurity is a primary concern of both big and small businesses. Unfortunately, the human brain cannot quickly ascertain or foresee cyber threats. However, artificial intelligence can filter out malware and other suspicious data from systems before reaching the human recipient.
Apart from creating a strong safety net against hackers, AI can also protect users' privacy and prevent crimes in cyberspace. A perfect safety system in your business will help gain your customer's trust and establish your image in your industry.
6. Reduction In Operational Costs
The best side effect of implementing artificial intelligence in your business is that it gives your personnel more freedom to focus on other pending tasks. The upfront cost of AI is high, but it saves a lot of other additional expenses in the long run. As AI becomes more widespread, it will also become affordable for smaller companies. For example, the AI-powered application Generated Humans helps fashion companies to decrease costs associated with hiring models and taking pictures of clothes on them. It generates pictures of people that don't exist so that companies can dress these people right from the laptop.
7. Mobile Interaction
Mobile devices will soon have AI directly built and developed within the device's hardware. As a result, more users will be able to use it for services like translation and speech recognition in real-time. Small businesses can develop apps that support such functions and enjoy the revenue gained from their usage.
The Future Of Artificial Intelligence In The Business World
It is too soon to judge the impact of artificial intelligence on big and small businesses. Of course, automating processes makes work more accessible and more efficient, and it is wise for companies to make the best use of artificial intelligence as much as possible. But, no matter what the future might be, business owners are expected to embrace new technologies to stay at the top of the game.