If you're looking for multiple ways to leverage the exposure of your website visitors on your WordPress platform, the sole purpose is to use a significant number of WordPress plugins. They not only assist the users in displaying the major content on your site page, but they also highlight it in perspective to get a visualized appearance and an interactive format. Using the contact slider plugins for WordPress doesn't tend to be quite as complicated; the real challenge is to search for the best plugin that works perfectly with your full-fledged theme.
Although most WordPress themes come integrated with the large density of the slider's functionality, most WordPress themes do not. As a result, you should always think about having a lot of extra options to make your website look and feel easy to use.
What Is A WordPress Slider?
A WordPress slider is a web page element that highlights a slideshow of videos and images based on its technical exposure. Usually, the slider displays one item at a specific time interval and can be tailored to adjust the transition that can automatically match the user input.
The user can place the sliders anywhere on your WordPress or WooCommerce-enabled website. If you want to integrate a powerful and robust slider plugin into your site, you can use a variety of techniques to implement an open-source or premium WordPress slider plugin that can easily share a diverse set of information in a specific package.
As a negative response, the page load speed and mobile responsiveness are often affected if the contact sliders are not properly configured. Hence, this article highlights the 3 must-haves contact slider plugins for WordPress that will skyrocket your brand identity to the next level.
1. WP Contact Slider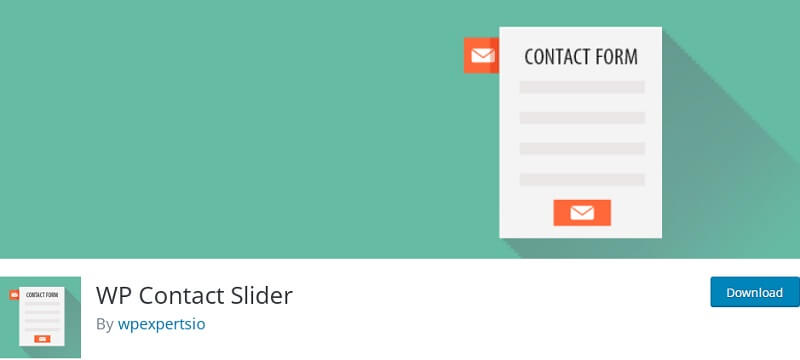 WP Contact Slider is a simplistic and user-friendly plugin that displays multiple contact forms or shows HTML or random text. It allows the user to use it anywhere and creates a variety of sliders to display the chosen posts and pages.
It also chooses various positions to highlight your contact button; WP Contact Slider highlights the specific text or HTML that constitutes shortcode support for a variety of plugins. It also gives your website a powerful and elegant look and feels, lets you talk to your site visitors, and generates a lot of leads and ROI.
2. Contact Form 7 Range Slider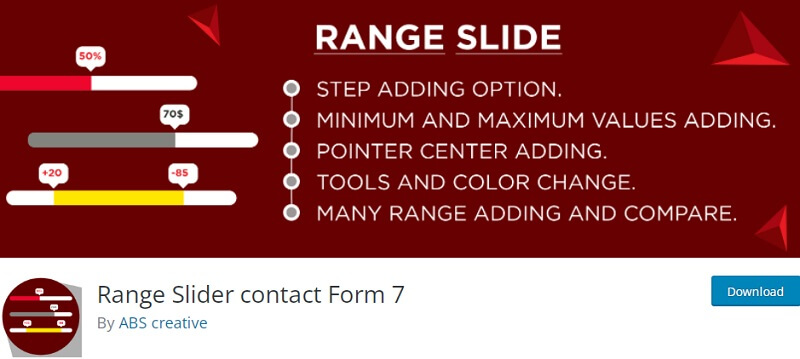 The Range Slider Contact Form 7 is a powerful and easy-to-use field range in your contact form 7 for your WordPress website. It makes a precise and attractive design for various options in your field via the contact form 7, with a slider to adjust the digit number with a minimum and maximum range on your range slider.
The range slider in the contact form allows the visitors to easily slide the number field to make it attractive in the contact form. Also, the range slider in contact form 7 enables the visitors to easily slide the number field to make an attractive form, and you can easily put a customized color as well as prefixes on the left and right to make it more user-friendly and resource-oriented. To make it easier for people to use and more interesting, you can add a custom color as a prefix to the left or right of it.
3. Master Slider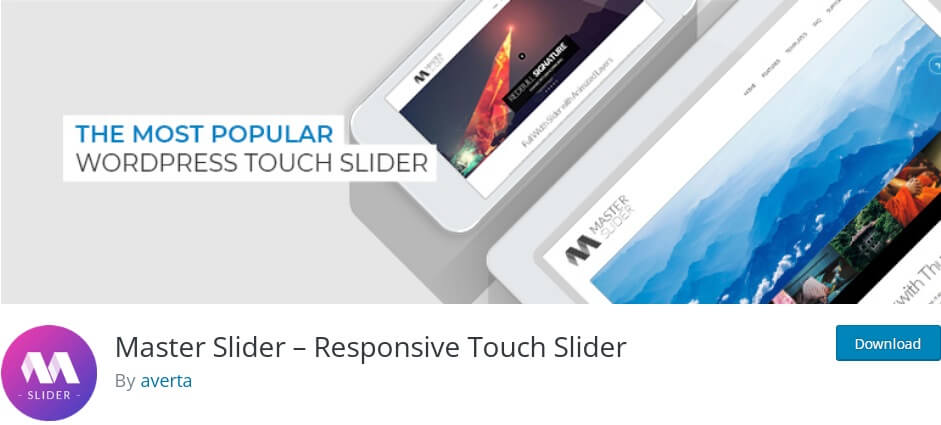 Slider Master is considered one of the foremost slider plugins with a non-native user interface that seems to be different from the WordPress screen. It seems to be easy to use, but with a variety of options that are difficult to locate, it works very well with the template selection type and automatically imports particular demo slides to get started. The user can simply delete such slides and replicate them with their own preferences.
It consists of various templates that can be easily added to WordPress posts, website pages, and sidebars using the shortcodes, template tags, and Gutenberg block. Seemingly, the WordPress themes that automatically load with jQuery on each particular page-load work best. If your theme isn't working, you will need to change the plugin configurations and enable them to load assets on the page.
Conclusion
In a nutshell, the aforementioned discussion explains the overall concept and features of the top-notch WordPress and WooCommerce-enabled contact slider plugins to streamline businesses, SMEs, and enterprises to the next level. So, the above discussion shows how to choose the right contact slider plugins for WordPress that need a lot of attention and user preferences to boost sales and make a lot of money. This will help you boost your brand's popularity to the top.