In this article, we will discuss why cookie-cutter services no longer work for your customers. So keep reading.
The business world is highly competitive. If you don't provide personalized services to your customers, you're already behind the curve. You can be sure someone somewhere will step up and make the extra effort. It might as well be you.
In an Accenture survey of more than 8,000 consumers around the globe, researchers found 91% of people were more likely to frequent brands offering relevant products and services. Knowing who your customers are and how to reach them requires a lot of analysis. Even if you punch in all the data, your essential services might not meet every need.
Cookie-cutter services sound ideal. You create a system and implement it over and over again with each person who comes your way. However, consumers want to feel like they're more than just a number. They want to know you care about them and their pain points. If you don't offer individual services, you risk losing them to a business that will.
There are many reasons why standard services no longer work—if they ever did. Keep these things in mind as you customize your solutions. Here are some ways customization helps you expand your business and develop devoted clients.
1. Get To Know Your Customer
Offering personalized services gives you a chance to dig deeper and better understand your clients. To meet their needs, you must first understand their pain points. Whether you reach out to each lead or gather info through surveys, you can learn a lot simply by asking what their most significant gaps are and how you can fill them.
Collect information from past sales history, customer complaints, analysis of your competitors, and basic demographic and psychographic information.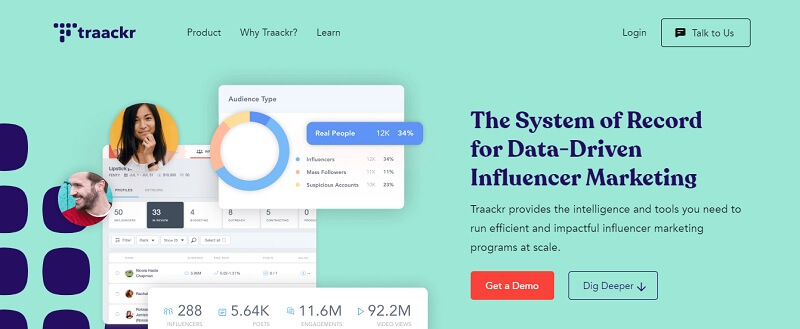 Traackr showcases how you can customize their online influencer service to tap into the right market for your branding needs. You can filter your search of their influencer marketing database based on your needs and budget.
2. Reach Different Industries
Various industries have different needs. A client in healthcare may want solutions outside of what a small mom-and-pop store owner needs. If you use a cookie-cutter approach, you risk losing the customized feel you can find with less rigid standards.
If you work with a single industry, standard services may work just fine. However, if you serve more than one type of business, you'll want the ability to tweak packages and better meet client concerns.
3. Break Down Categories
Some services lend themselves well to a subcategory approach. Perhaps you offer financial services, but your clients have diverse needs depending on where they are in life. It's okay to have some packages you provide that meet most of your buyer personas' needs.
You should always have the ability to customize any offering further, but part of your buyer's journey is seeing the base package so they know where to start.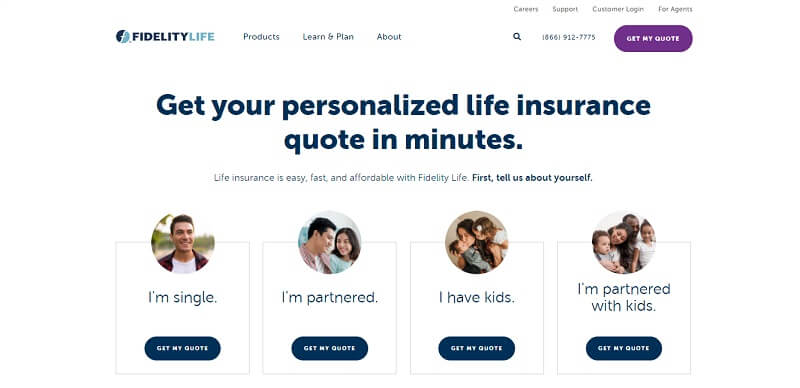 Fidelity Life has four different scenarios to get site visitors started on the buyer's journey. You can choose from "single," "partnered," "have kids" and "partnered with kids." Once you select any of the categories, the site asks you personalized questions about your gender, age, employment, and health. The result is a custom solution matching each lead.
4. Meet Unique Needs
When you ditch the cookie-cutter services, you are better able to segment your audience. Figure out what buyer personas are most likely to purchase from you, and create groups for each.
You can then market your services to each group and show you understand them. In addition, custom solutions help you further ramp up your offers and beat out the competition.
5. Attract More Customers
Thinking through ways to provide custom solutions also helps you attract more customers than you otherwise would. Put yourself in the shoes of the typical business owner looking for services. If they see packages and none of those options fit, they may bounce away to another site.
However, if you offer to customize the solution, they may convert to a lead instead.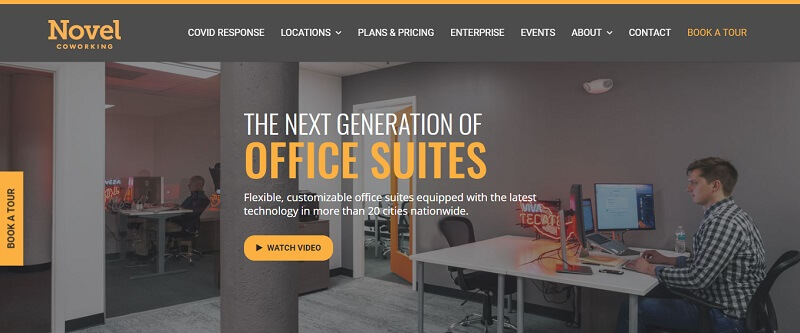 Novel Coworking offers shared office space in various American cities. Some of their offerings are standard, but they also offer an enterprise solution with dedicated space and custom options.
Note they mention the office suites are flexible and customizable. They highlight some of the features, such as fiber optic cable and the ability to accommodate different team sizes.
6. Stand Out From Competitors
Cookie-cutter services often repeat what your competitors do. If you want to truly stand out and be unique, you must customize solutions. Take the time to survey your customers and ask what they need that you aren't yet providing.
You can learn a lot simply by asking questions. Gather your employees and host some brainstorming sessions about how to offer a better customer experience. Your sales team, in particular, listens to customers every day. They'll know where you have weaknesses and can improve.
Know Who You Are
At the end of the day, you need to know who you are as a brand and what you stand for. You can better serve your customers if you know what your ultimate goal is. What are your core values as a company?
Once you understand your role and your client base, it's much easier to offer personalized services to meet your customers' emotional needs. Take the time to ask tough questions and seek out creative solutions. Don't stop customizing after your initial offering, though. Keep adding value to what you offer, and you'll develop lifelong customer relationships.
Also, if you like this article why cookie-cutter services no longer work for your customers. Then please share it with your friends and social media followers.