Are you looking for any Elementor alternatives that allow you to visually design content on WordPress with no coding experience?
Elementor has quickly risen to become one of the most popular WordPress page builders since its inception in 2016. The Elementor team has continued to release new features, and as of 2023, Elementor is active on over five million sites, earning it the top ranking on WordPress.org.
However, just because Elementor is a terrific tool doesn't imply it's the ideal one for you. There are plenty of other high-quality page and theme builders in the WordPress realm if you're searching for something different.
We've gathered seven of the greatest Elementor alternatives to help you produce specific bits of content or design a full website to help you choose the ideal solution for your needs.
Let's get this party started!
List of The Best Elementor Alternatives:
1. Divi
3. Gutentor
5. Brizy
7. Oxygen
8.  WPBakery
1. Divi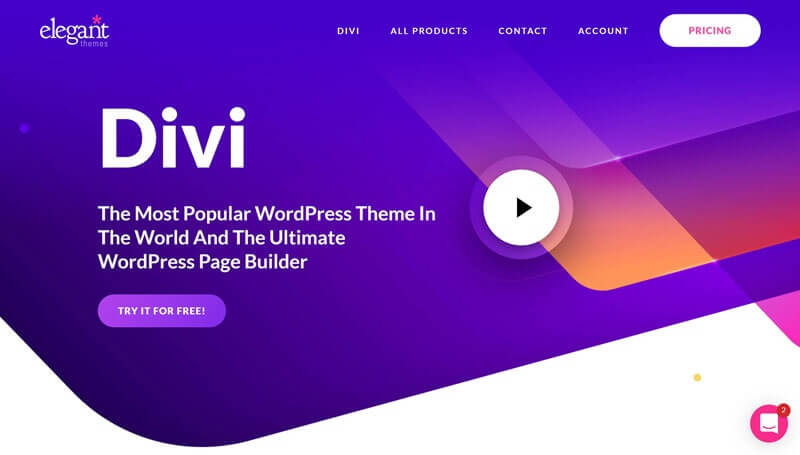 Divi's interface, like Elementor's, provides a plethora of design/style rules. You'll also get a slew of essential workflow tools, like copy/paste styles, find/replace, and more.
Overall, Divi is a good option for designers who want to be able to experiment with a lot of different styles and effects.
Divi, on the other hand, is unique in that it is available as both a WordPress theme and a standalone page builder plugin.
If you want to replicate Elementor's method, you'll probably want to go with the plugin version, although it's wonderful to have the alternative.
Key Features
Frontend visual drag-and-drop editor or backend visual drag-and-drop editor
Text editing in real-time
40+ built-in content modules plus a huge third-party marketplace for new modules
There are approximately 800 distinct templates in 100+ pre-made layout kits.
There are numerous design options and effects to choose from.
Settings for responsive design
Theme builder is fully supported.
Support for dynamic content (e.g. custom fields)
Divi is only available in a paid version.
If you'd like to see a full comparison of these two products, check out this article: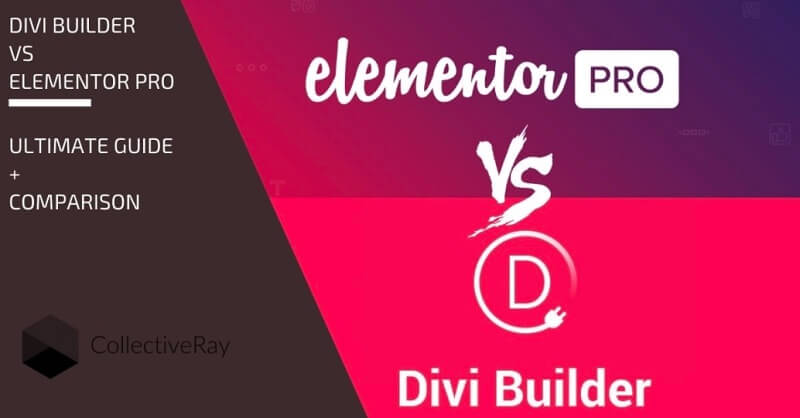 Elegant Themes memberships start at $89 a year and include unlimited personal and client websites as well as access to all of the Elegant Themes' products. Divi comes with both the theme and plugin versions for the same pricing.
Divi is a lot cheaper than Elementor Pro if you need to utilize it on a number of sites.
Elegant Themes also offers a lifetime license ($249), but Elementor Pro only offers annual licensing. It's difficult to argue with that value proposition if you're constructing a lot of client sites.
---
2. Beaver Builder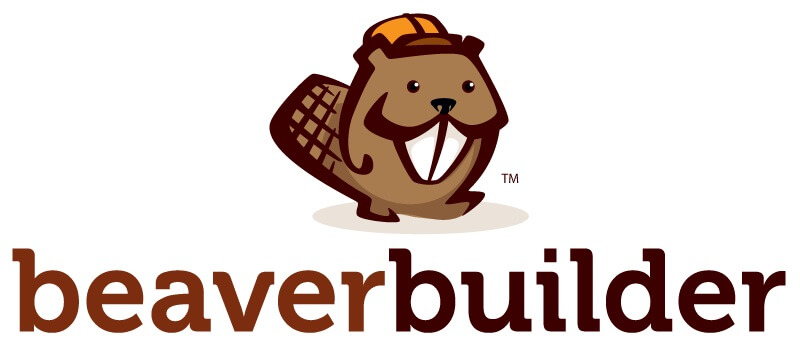 Beaver Builder is one of the first page builders for WordPress, having been released in 2014. It doesn't have as many features as Elementor, but it focuses on nailing the main functions and providing a fairly solid, consistent experience, which has helped it gain a dedicated following.
The Beaver Builder plugin's basic functionality is limited to creating pages for particular pieces of content. There is, however, a separate official Beaver Themer plugin that gives full theme development capability, similar to Elementor Pro. There's also a Beaver Builder theme included that you can use if you want.
Overall, this makes it an excellent choice for creating individual pages as well as developing a complete theme.
Key Features
Drag-and-drop visual builder
Text editing in real-time
30+ content modules, as well as a strong third-party marketplace with more modules
Controls for responsive design
Beaver Themer addon allows you to construct a complete theme.
Support for WooCommerce
Beaver Builder theme that comes pre-installed (optional)
WordPress.org offers a free version of Beaver Builder. It is, however, rather limited and may only be used for simple designs. Because of this, it's probably not your best option if you're seeking free Elementor alternatives.
The Pro version, which starts at $99., is required to unlock all of the features. However, all Beaver Builder licenses allow for infinite sites, which makes it far less expensive than Elementor's same license. Of course, if you only need it for one site, Elementor Pro is far less expensive.
You'll also need the Beaver Themer plugin, which costs $199 if you wish to add theme development functionality as Elementor Pro does. As a result, you'll only save money if you just use the premium page builder's essential features. Aside from that, it costs a little more than Elementor Pro.
---

If you looking for the best WordPress plugin that helps you to design professional websites then Gutentor is the right choice for you.
It is a powerful and lightweight page builder WordPress plugin for Gutenberg Editor. It comes with unlimited possibilities to design a webpage.
This plugin provides Ready-to-use demo Library for ready-made templates and blocks.
Also, it has advanced columns with different combinations of elements, such as contact forms, images, maps, bullet lists, and social media icons.
Key Features
SEO friendly
A large template library is available
Video background Options
Controls for responsive design
Drag-and-drop user interface
Impressive slider and carousel
And much more.
---
4. Thrive Architect

Thrive Architect is a page builder plugin by Thrive Themes that rivals Elementor in terms of quick inline editing. The UI is also very similar to Elementor's, so you'll feel right at home (in case you're wondering, Elementor came first).
Thrive Architect, like other Thrive Themes features, is conversion-focused, with built-in elements to assist you in creating email opt-in forms and driving actions.
You can also generate email opt-in popups (Thrive Leads) and A/B test your designs using other plugins from the same developer (Thrive Optimize).
Thrive Architect, on the other hand, lacks a theme builder. It is a standalone theme builder offered by the developer. Thrive Architect, on the other hand, can only be used to create specific pieces of content.
Key Features
Inline text editing with a visual, drag-and-drop editor
Controls for responsive design
Lead generation forms that integrate with major email marketing services are among the conversion-focused aspects.
269+ ready-to-use templates
Support for dynamic content
Only the premium edition of Thrive Architect is available. You can acquire it as part of Thrive Suite, which costs $19 per month and gives you access to all of the developer's products (billed annually).
Thrive Suite also contains Thrive Optimize (our review), which allows you to A/B test your Thrive Architect designs, as well as Thrive Theme Builder, Thrive Leads (our review), and other tools.
---
5. Brizy
Brizy is another popular WordPress page builder with cost and features that are very comparable to Elementor.
This, like Elementor, has a free version that includes a lot of functionality and then a paid edition that includes things like theme building, popup building, a form element, and more.
Brizy's interface is unique in that it strives to keep as many settings inline as feasible. This, in my opinion, does a fantastic job of producing a simplified, fast-loading interface.
Brizy is also unusual in that it isn't just for WordPress. In addition to the WordPress plugin, there is a standalone hosted version that might be useful for landing pages or simple sites that don't require all of WordPress's features.
Key Features
Drag-and-drop user interface
To save time keeps as many options as feasible inline.
Text editing in real-time
There are 26 free content elements and 12 paid content items (38 total)
Megamenu creator
Builder of popups
WooCommerce support in a theme builder
Support for dynamic content
Brizy is one of the greatest free Elementor replacements because it has a free version on WordPress.org.
Then, similar to Elementor, you'll need to upgrade to Pro to gain access to more complex tools like theme creation, popup creation, forms, and more.
Brizy Pro, like Elementor, starts at $49 and goes up from there. However, the $49 Elementor Pro plan only allows you to activate one website, whereas the beginning plan allows you to activate up to three.
As a result, if you want to utilize it on many sites, you'll get a little more bang for your buck.
---
6. Visual Composer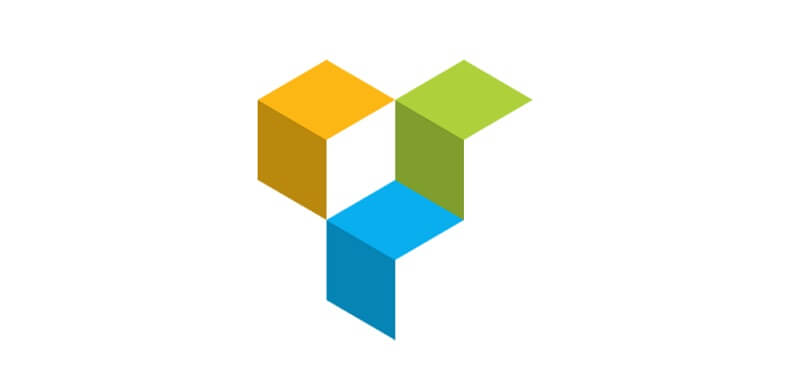 Visual Composer is a program that allows you to create visual compositions.
It is not the same as the Visual Composer plugin you may remember from a few years ago (now, that plugin is called WPBakery Page Builder and is next on our list).
Elementor and the new Visual Composer have a lot in common. You can use the free version to create content for individual posts/pages. Then there's a premium edition that includes full theme development support, as well as dynamic content support.
It also has a cloud-based element hub for downloading new content elements to utilize in your creations. The advantage of this hub is that you may access a wide range of design elements.
Key Features
Drag-and-drop user interface
300+ design components (for a fee) or 30+ design elements (for a fee) (pro)
Theme creator in its entirety
Support for the WooCommerce theme builder
Content that is dynamic is supported (e.g. custom fields)
Builder of popups
Visual Composer offers a limited free edition that can be a good substitute for Elementor's free version.
Pro plans start at $49 for a single site, which is equivalent to Elementor Pro. The 1,000-site license is, however, significantly more expensive than Elementor Pro's similar license, which costs $349.
---
7. Oxygen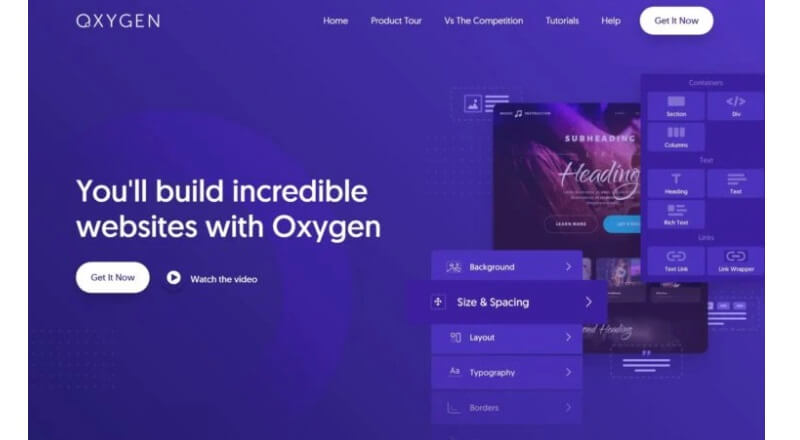 If you're specifically looking for an Elementor Theme Builder alternative, Oxygen is a WordPress website builder that makes an outstanding Elementor replacement.
It's not a decent choice if you're trying to design particular pieces of content because it's a whole website builder rather than just a page builder.
Oxygen, on the other hand, really shines when it comes to full website development, thanks to its clean code and extensive support for dynamic content. I don't believe there is a better flexible builder for custom/dynamic content sites.
It also includes a pricing structure that provides a lot of value, such as unlimited site access and lifetime updates.
Key Features
WordPress website builder in its entirety
Drag-and-drop user interface
Code that is free of errors (especially for a WordPress builder)
Color management on a global scale
Deep dynamic data support, including repeaters and loops built with dynamic content (more than Elementor or any other tool on this list).
WooCommerce supports Gutenberg, a drag-and-drop editor that allows you to construct reusable blocks.
Only a premium edition of Oxygen is available, however, it has a somewhat generous pricing structure. Plans start at $99 and include lifetime updates as well as use on an unlimited number of personal or client websites.
That's very impressive in terms of value, especially if you're developing a lot of websites.
---
8. WPBakery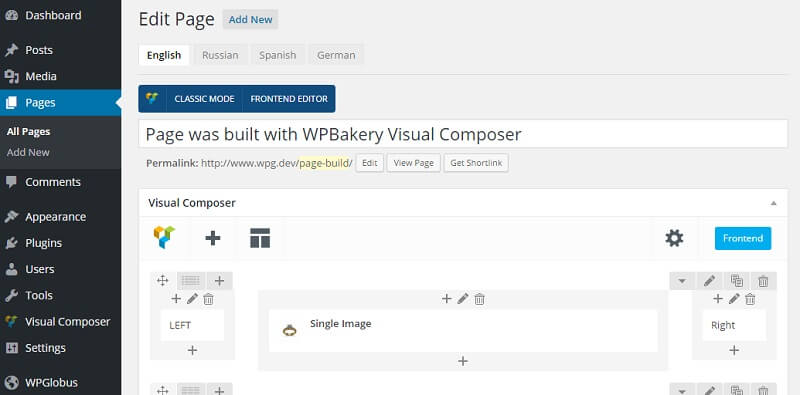 WPBakery is the most popular WordPress page builder plugin on Envato's CodeCanyon marketplace, with 395,732+ purchases and a strong 4.64-star rating based on more than 10,800 reviews.
Part of the reason for its popularity is that it's frequently included with themes on ThemeForest.
The fact that it's merely a page builder is one disadvantage. So, if you're searching for a theme builder that's similar to Elementor Pro, this isn't a suitable option. You should instead take a look at one of the other tools. It's a popular solution if you only want an alternative to the Elementor page builder.
Until the creator rebranded it to create the fully independent Visual Composer plugin, this plugin was known as Visual Composer (see above).
Key Features
Both backend and frontend (visual) interfaces are included.
Official or third-party add-ons provide a large library of third-party connectors.
A large template library is available.
Controls for responsive design
Only the premium edition of WPBakery Page Builder is available. It costs $64 for one site and includes lifetime updates (standard Envato licensing). This makes it pricier than Elementor Pro, particularly if you need to utilize it on several websites.
---
Which Elementor Alternative Is Right For You?
Now for the main question: which Elementor alternative is better for you?
Obviously, this is dependent on how you want to use the alternative.
First and foremost, if you're searching for free Elementor alternatives, I'd suggest starting with Brizy. While there are free versions of some of the other plugins on this list, Brizy's free version comes the closest to delivering the same level of versatility as Elementor's free version.
Brizy's premium edition includes a number of capabilities that are only available in Elementor Pro.
Then, if you're ready to pay, here are my suggestions based on where I see some of the better options' strong points:
Divi is one of the few builders that can compete with Elementor in terms of built-in design and style possibilities, as well as handy features like copying and pasting styles.
Oxygen is a superb Elementor Theme Builder alternative that has clean code and amazing support for dynamic content. However, it is geared more towards developers and advanced users than general users.
Beaver Builder — a fantastic all-around option that includes unlimited usage on all premium subscriptions. To make it a viable Elementor option, you'll need the premium version.
Thrive Architect – features an inline editing experience that rivals Elementor in terms of quality and speed.
Have more questions about which Elementor alternatives are right for you? Post your question in the comments section!