Today I have a final collection of 16 best free branding identity stationery mockups for a presentation of a brand and come with a ton of awesome free, with realistic, flat, perspective. Free Branding Identity Stationery Mockups provide your corporate and organization an integrated and attractive brand identity system. You can easily use the free branding identity Stationery Mockups to display your personal branding tasks. These Mockups are used in your next project to present your design project.
Stationery
The sixth volume of branding mock-ups series features a wide range of stationery items to showcase your project in a very realistic style. You can easily place your design via smart objects and change the colors according to your needs.
---
Branding Stationery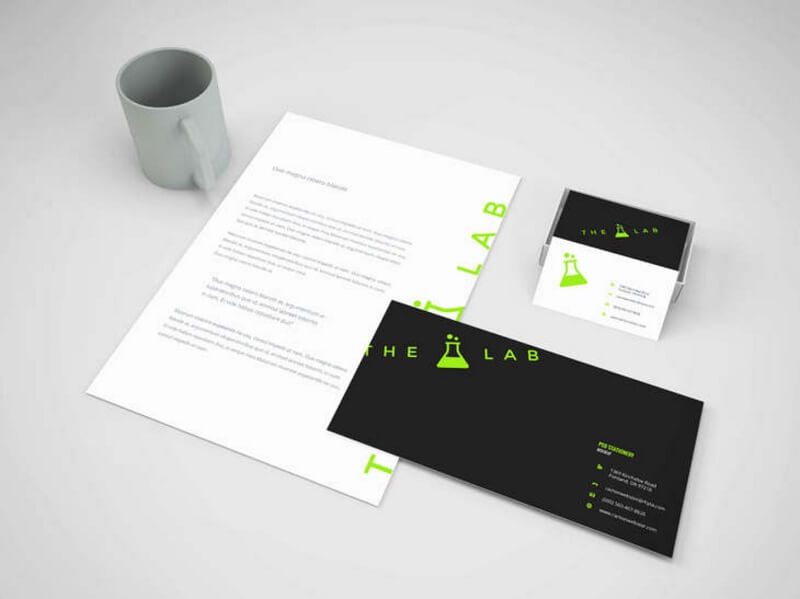 Show your branding design with this realistic view of letterhead, envelope and business cards. Great for any type of design. Background color can be changed easily and design can be replaced with smart object.
---
Essential Stationery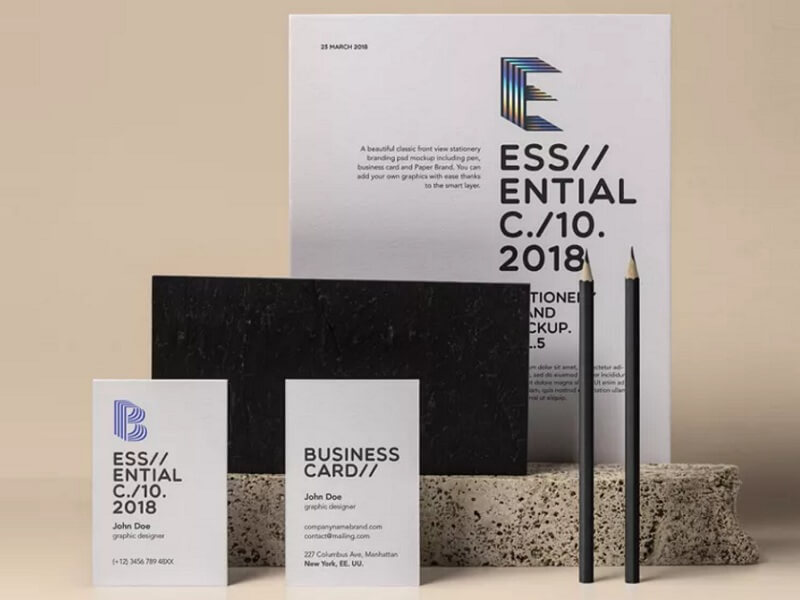 A new complete set of essential stationery PSD mockup items with paper and PSD business card branding mockup.
---
Perspective Stationery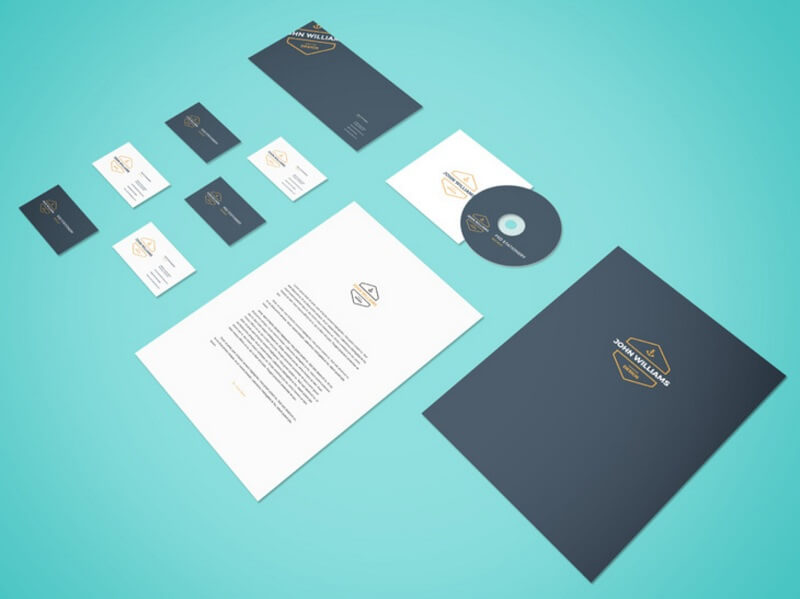 Show your new branding design with this stationery, perspective PSD Mockup. It will give your design a perspective, realistic and professional look. You can easily change the background color. Using a smart object, it is very easy to make your presentations instantly.
---
Corporate Identity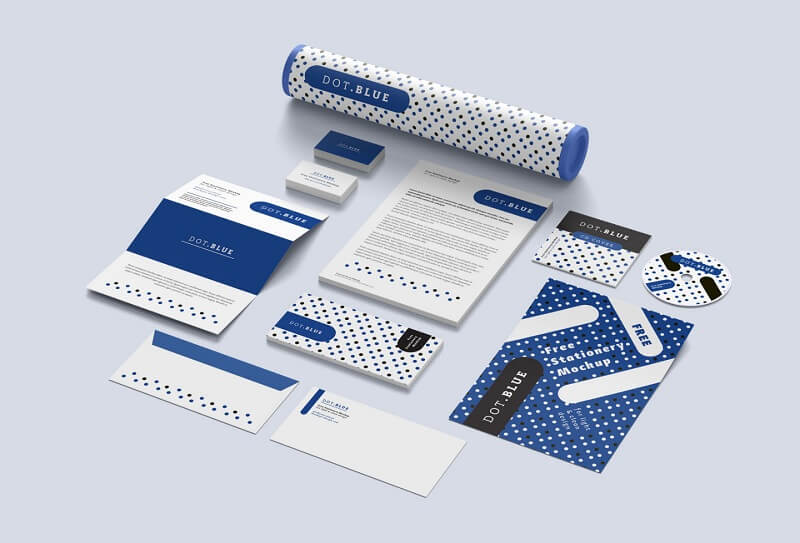 A beautiful corporate identity mockup with three different presets. Each file encompasses all the stationery mockup items including business card mockup, envelop mockup, cd disk and cd cover mockup, file cover mockup, A4 letterhead mockup, A4 Leaflet mockup, and a stationary holding tube.
---
Modern Branding Identity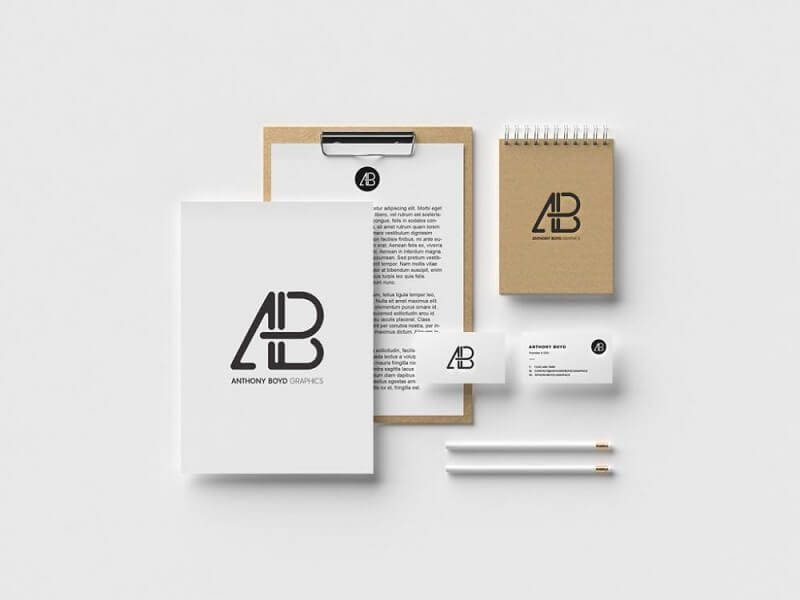 Use this mockup to showcase your logo or any branding work you might have. This scene was created in Cinema 4D and rendered using Redshift Render.
---
Stationary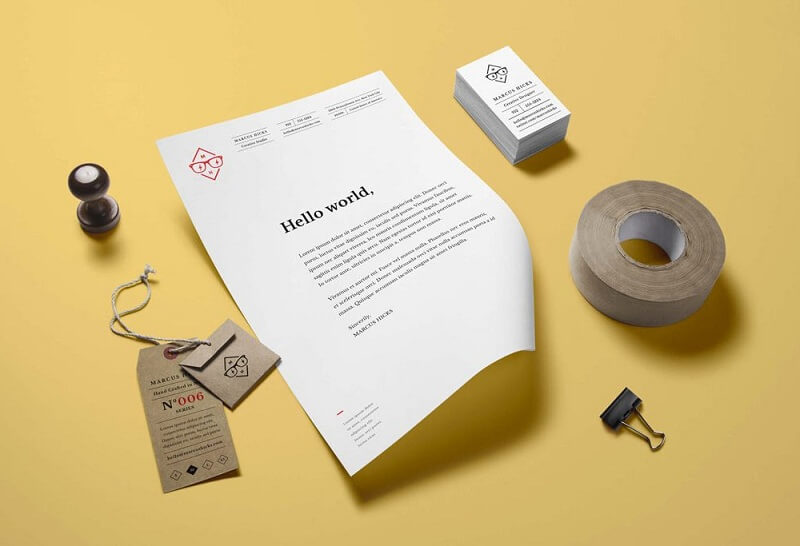 A PSD file showing a set of completely layered branding items (like a label, letter, and business card). Several smart objects included. Dimensions: 3200 × 2133 px.
---
Branding Identity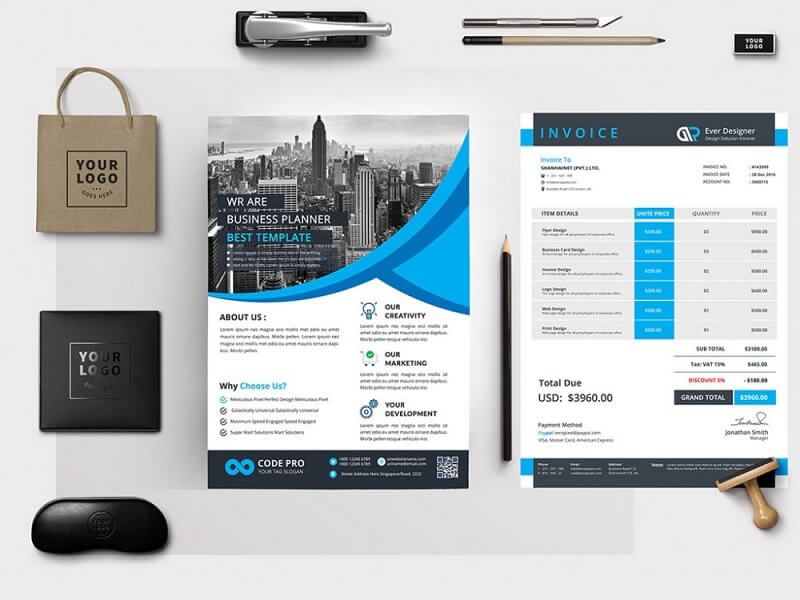 Completely layered branding identity mockup with office supplies. The PSD file's dimensions are 3500 x 2700 px.
---
Branding Scene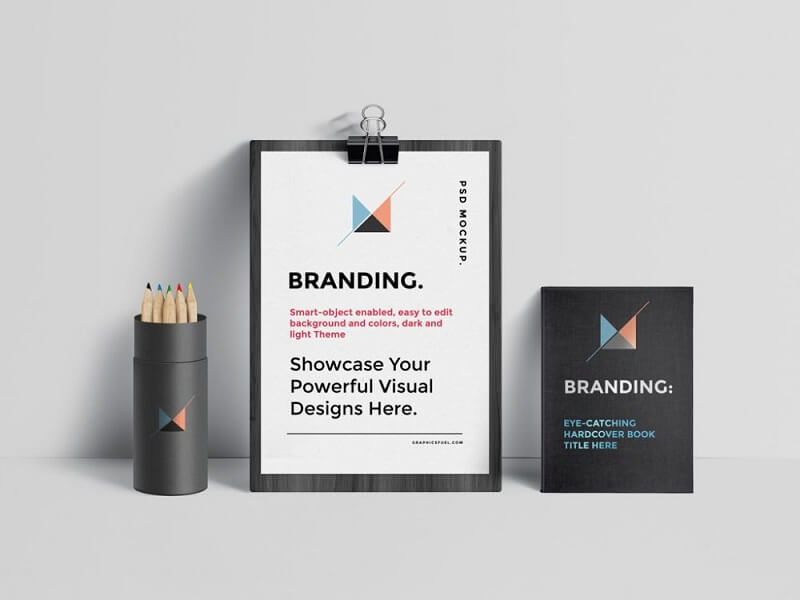 Meet another realistic quality resource called branding identity mockup PSD. Fully customizable – colors, backgrounds, and identities – can now be at your fingers tip, that give fresh breath to your branding design.
---
Basic Stationery Branding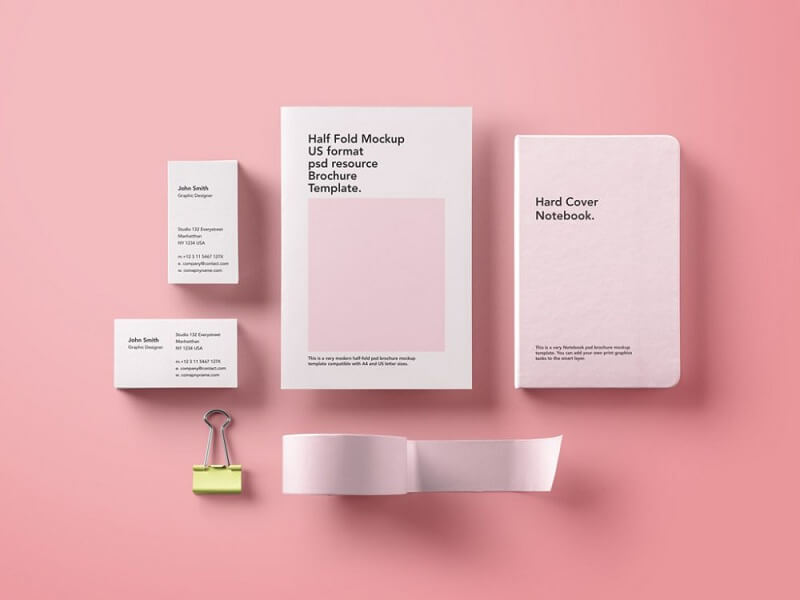 A very complete overhead set of PSD stationery mockups including business card and brochure.
---
Branding Stationery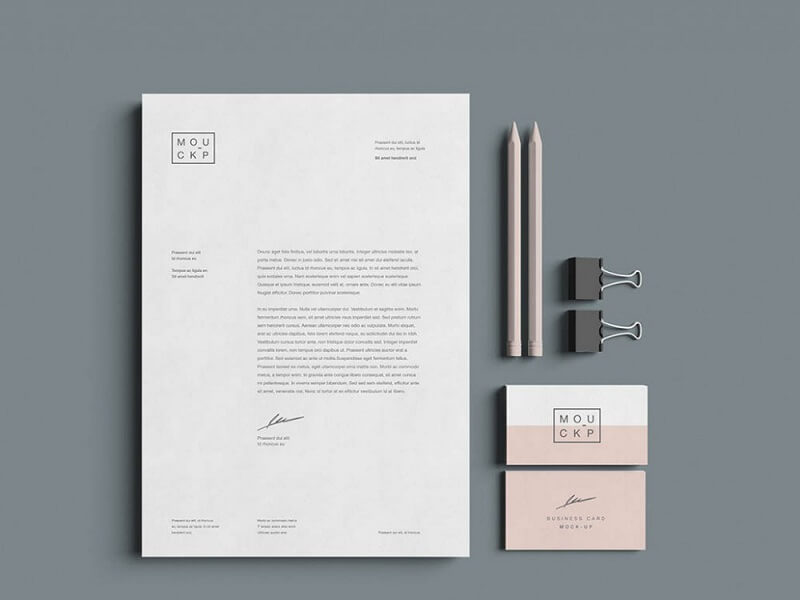 An advanced huge stationery mockup template for brand presentation including 15+ arrangements and perspective views to make beautiful composition! Dimensions: 1000 x 750 px.