Welcome to enjoy our new collection of 13 best free calendar mockups for your personal projects and you can download in many formats like PSD, AI, and EPS. This is a great way to present the design of a professionally important product. Since digitization is creating waves throughout the world, brands are ready to hit the new calendar design market. These free calendar mockups make new meaning in years to be creative.
Desk Calendar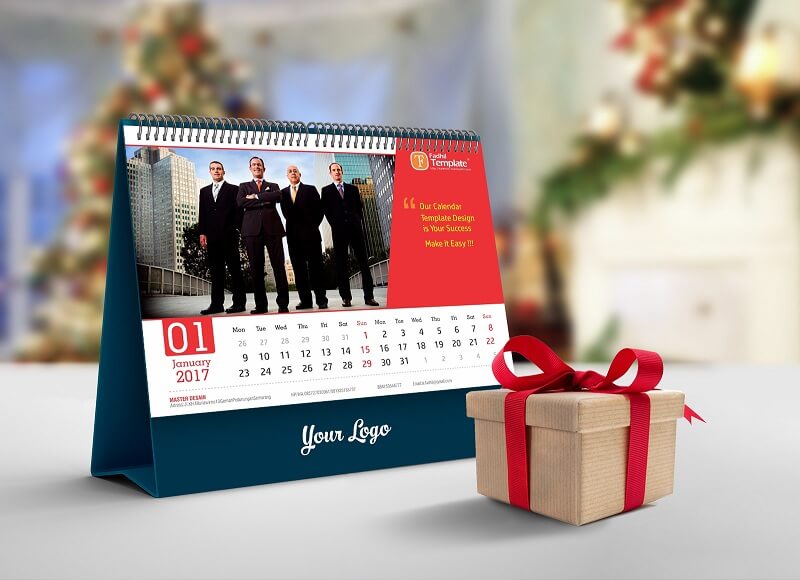 This desk calendar is a must-have for all print designers as it has many options from changing already placed background to place logo design at the bottom. You can also change pen, fir-cone, or gift on the right side of the mockup.
---
Desk Calendar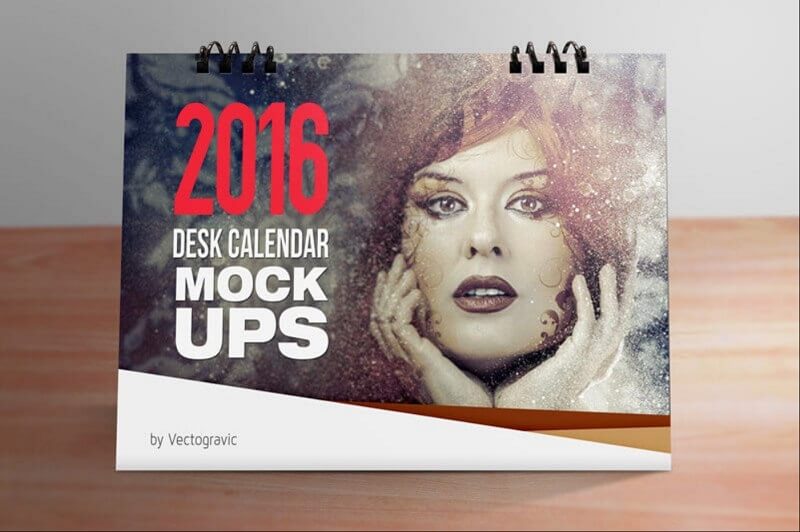 This is a free desk calendar mockups that contain four files in a PSD format 300dpi, very useful for presentations branding/stationery, and design company's annual calendar, show your designs to your clients with a more attractive and stylish draft, not just a plain image.
---
Double Calendar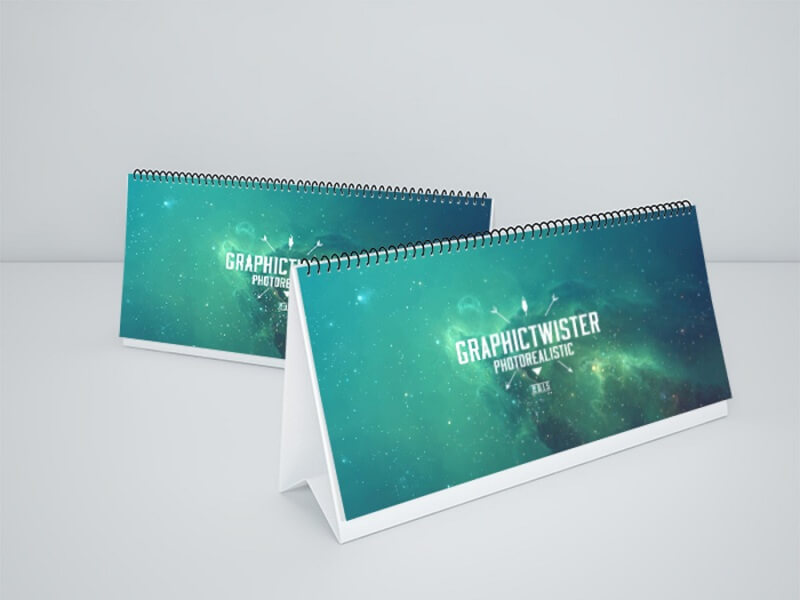 New Double Version of Calendar Mockup Template. You can use the mockup to showcase your design or presentation on Calendar in different side an also as desk notepad.
---
Table Calendar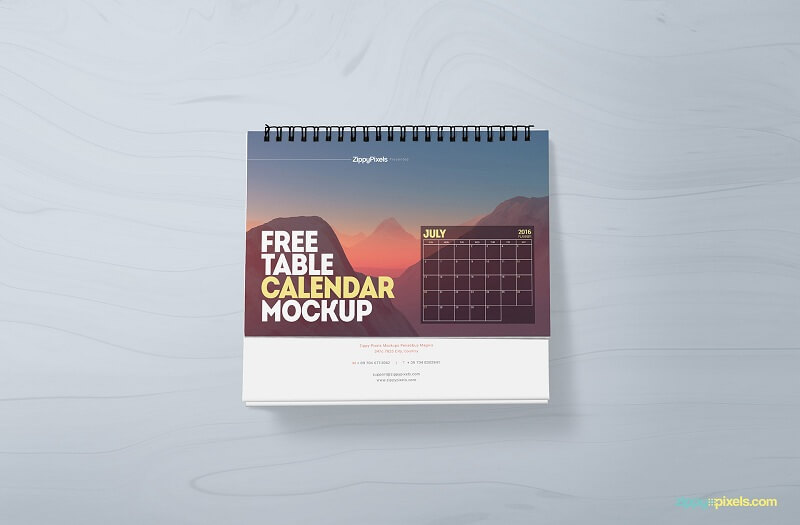 Create amazing design presentations with this free table calendar mockup that comes with multiple customization options. Featuring a front-facing point of view with customizable calendar design and base design. You also have the option to change the colors of the ring binding and calendar flap stack.
---
Wall Calendar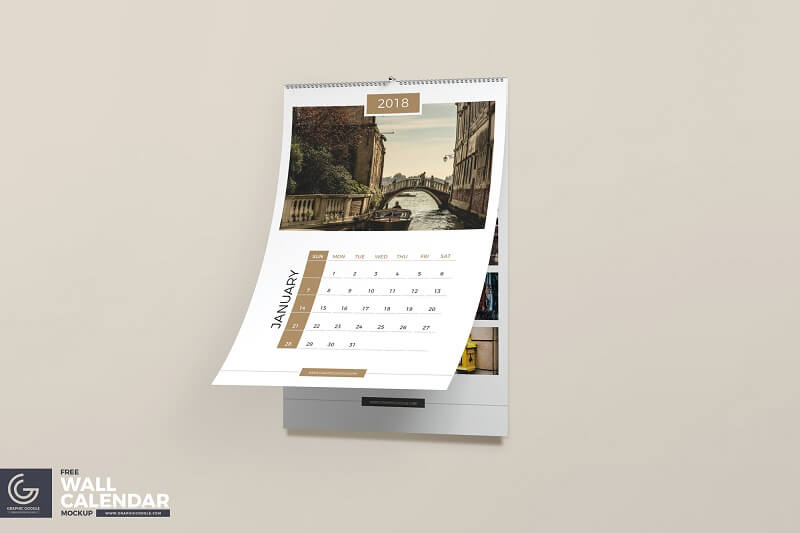 Wall Calendar Mockup is the best design resource for you. This piece of graphics has the ability to allow you for manipulation as your demand and will truly give you the best blend of colors and ideas for your tasks and presentations.
---
Desk Calendar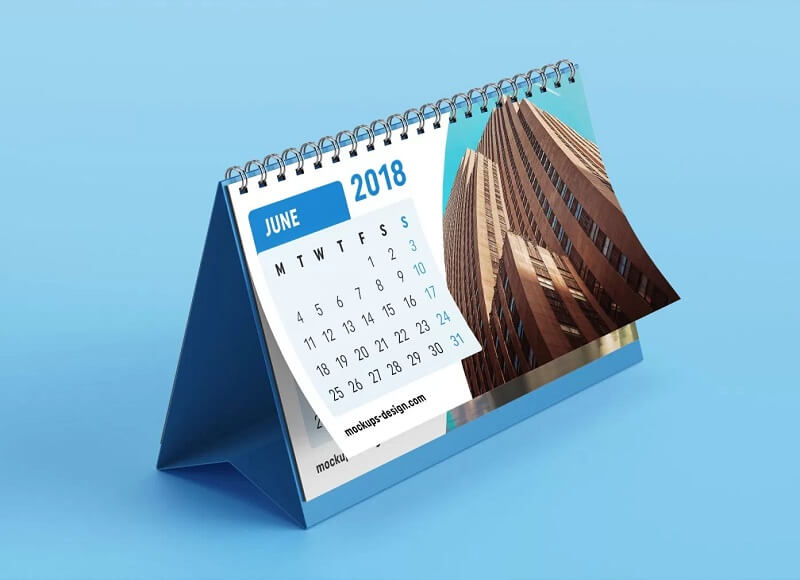 Easily change the color of the inner part of a calendar, place artworks on smart objects and lastly change the background color that compliments the calendar design.
---
Table Calendar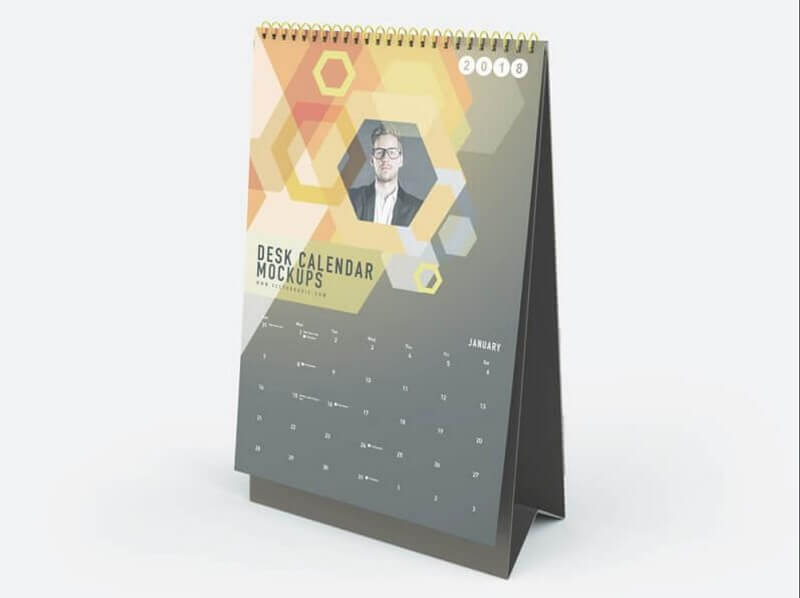 One of the best high-quality free table calendar mockups for your business. Every detail in the PSD mockup is done with care, The color of the calendar, The font everything is changeable.
---
Desktop Calendar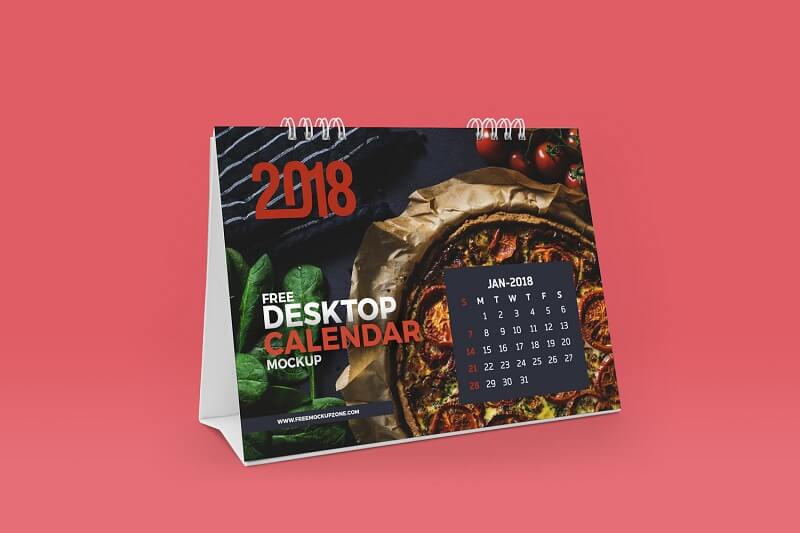 This is a Desktop Calendar Mockup, which helps you to get the desired presentation of your 2018 calendar designs.
---
Desktop Calendar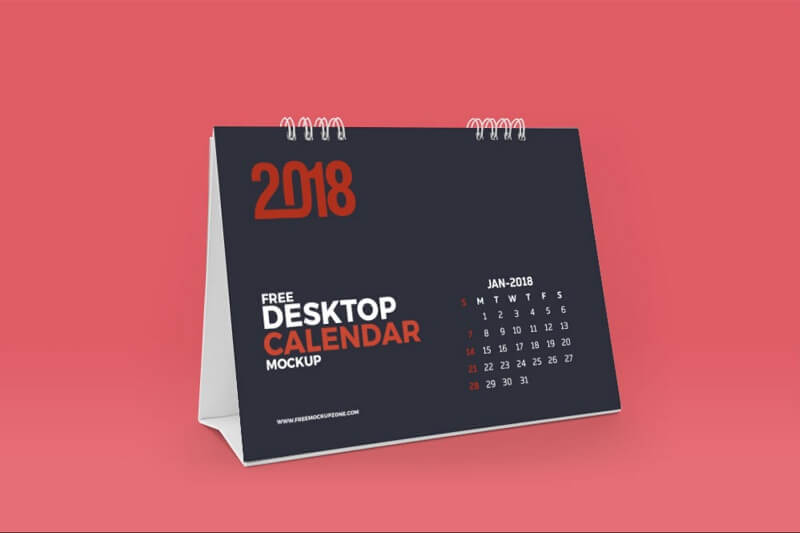 Calendars help us keep track of important events and activities. Thus they are a great help in professionalism and organization. With this idea, Free Mockup Zone created this Free Desktop Calendar Mockup.
---
Desk Calendar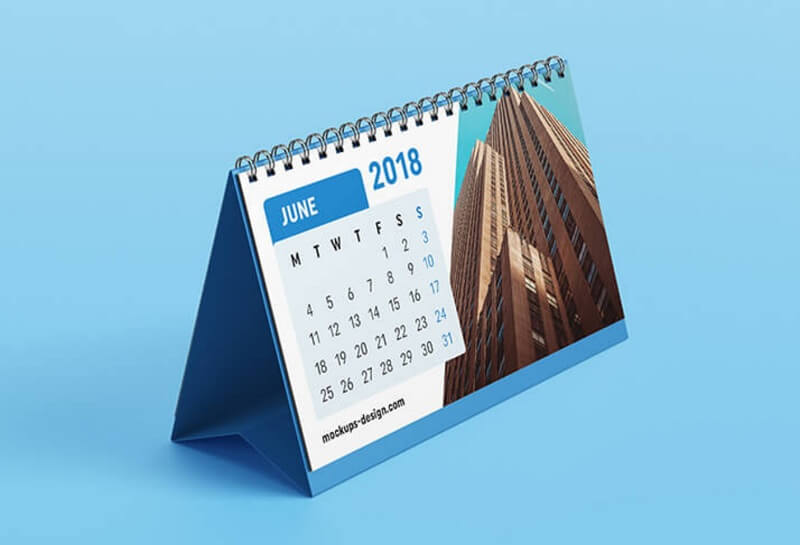 Simple and Clean Free Desk Calendar Mockup: As the new year 2018 knocking at the door so this Design could work as a perfect portfolio for your Desk Calendar Mockup.
---
Table Calendar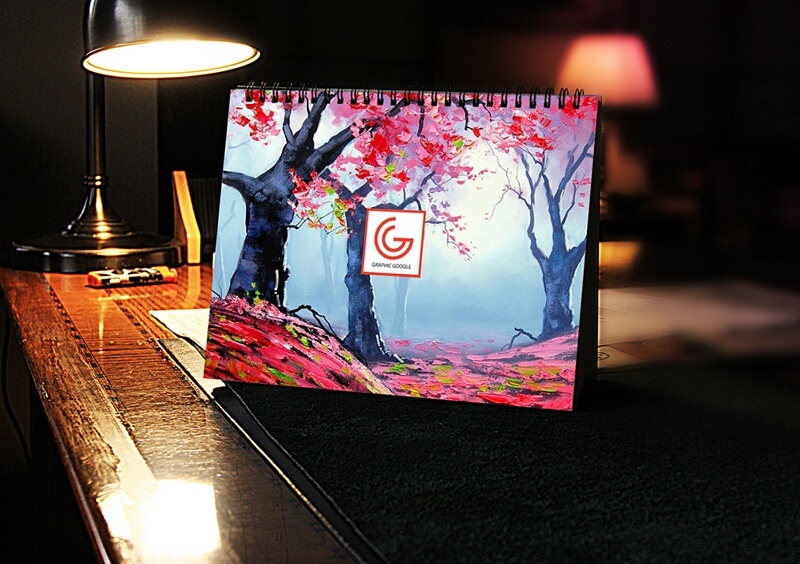 This is Free Table Calendar Mockup for designers. The Free Table Calendar Mockup is designed in photoshop. You can download this mockup free for both personal and commercial use.
---
April Desk Calendar – Free Calendar Mockups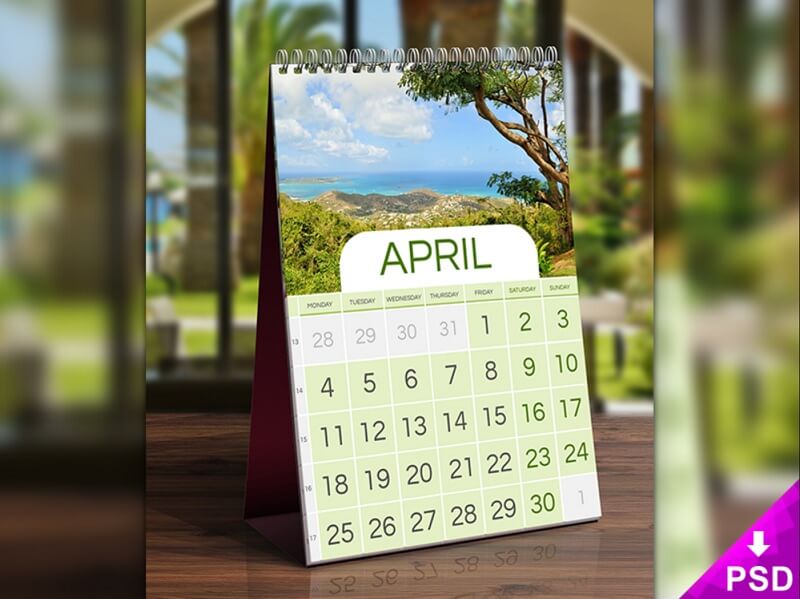 This PSD freebie is a very beautiful looking April Desk Calendar Mockup that will brighten your day each time you look at it. Use it whenever you want and wherever you need it, it's free for personal or commercial use.