The flyer is an important local marketing tool for the promotion of any program. Flyers are printed in a position as DPI, CMYK. Here you can get the best free flyer PSD templates for your online advertising! There are many useful free flyer PSD templates for different goals and interesting ideas. All free flyer PSD templates are high quality, easy to customize, print-ready and well-designed. So download and draw a fine-looking template.
Sound Night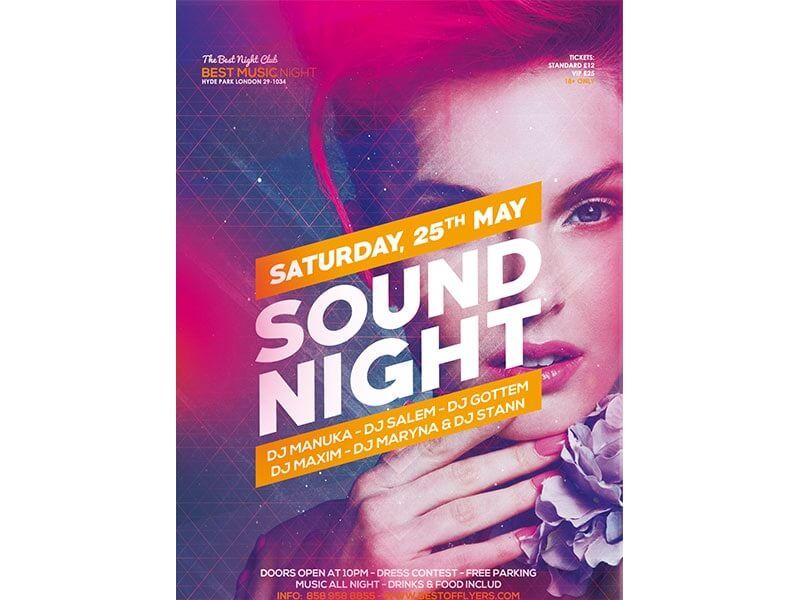 The Sound Night Party Free Flyer and Poster Template are set up at 1275px x 1875px (4×6 inch with 0.25 bleeds) and 2625 pixels x 3375 pixels (8.5×11 inch with 0.25 bleeds), CMYK, 300 DPI. The PSD file is well-organized, with color coded groups and layers named appropriately. You can modify each element easily and quickly!
---
Sunday Brunch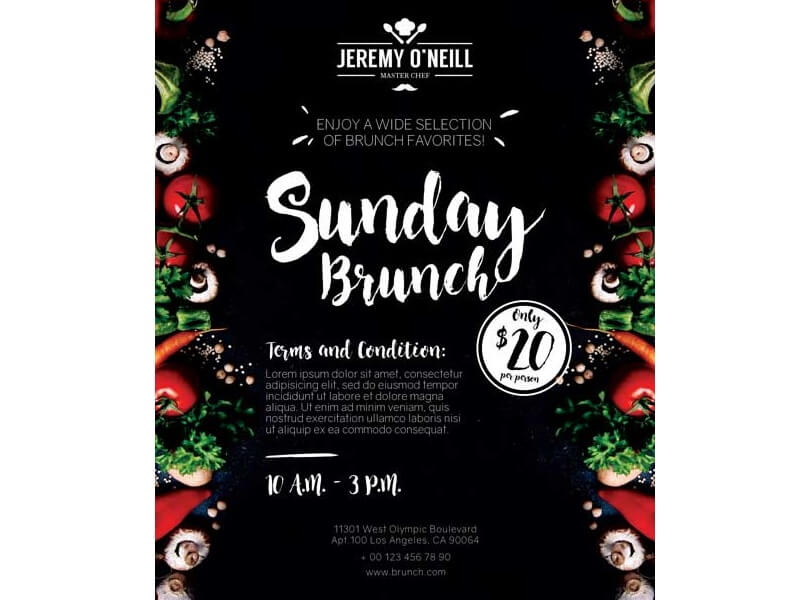 The Sunday Brunch Free Flyer PSD Template was designed to promote your next Brunch Restaurant Special Event. This print ready premium flyer template includes a 300 dpi print ready CMYK file.
---
Sportswear Sale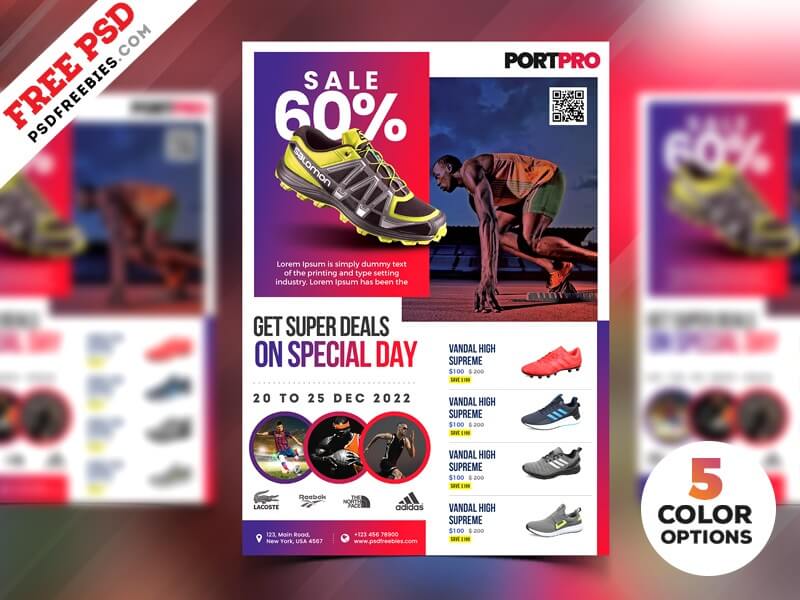 This Sportswear Sale Flyer PSD Template is designed for almost any kind of Sportswear business, sports equipment, fitness clothing, and other sports accessories.
---
Business Conference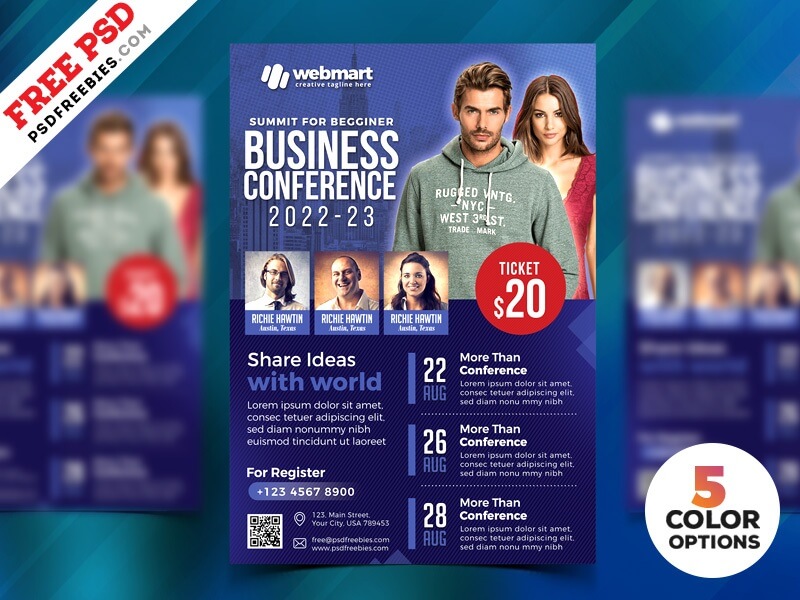 This Business Conference Flyer PSD template is a great design for promoting your corporate event, seminars, agency event or any business events. You can also show to the people who are the special speaker for that event. You can use it for business listings, newspaper advertising, poster, and full-page magazine ads.
---
Rock Music Event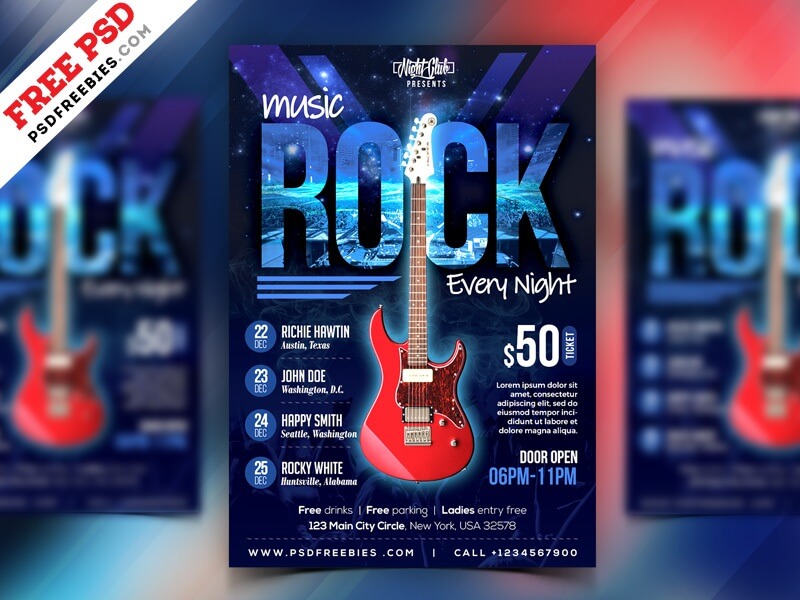 This Rock Music Event Flyer PSD Template or poster template designed to promote any kind of rock music, urban festivals, music event, concert, festival, party or weekly event in a music club and other kinds of special evenings.
---
Music Night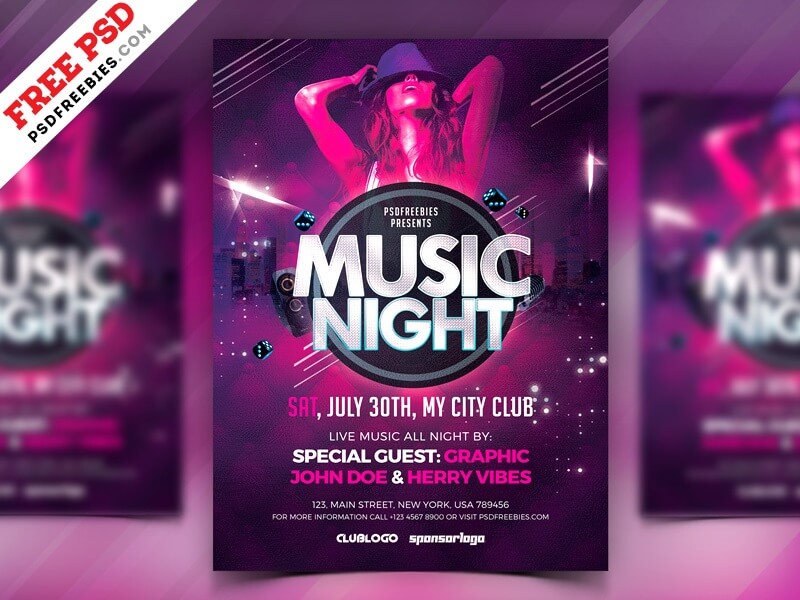 This Music Night Party Flyer PSD is designed to promote any kind of upcoming music night event, concert, festival or any weekly event in a music club, bar, cafe, lounge advertising purposes.
---
Fitness Gym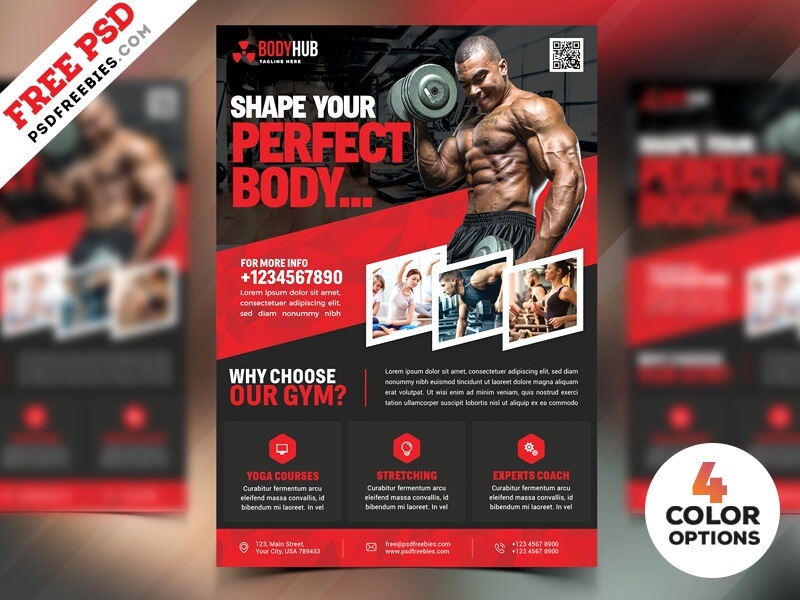 This Fitness Gym Flyer PSD Templates Bundle is perfect for businesses like Muscle and Fitness, Gym, Sport, Wellness or Bodybuilding Clubs. This Freebie Included with 4 different color options.
---
Winter Sale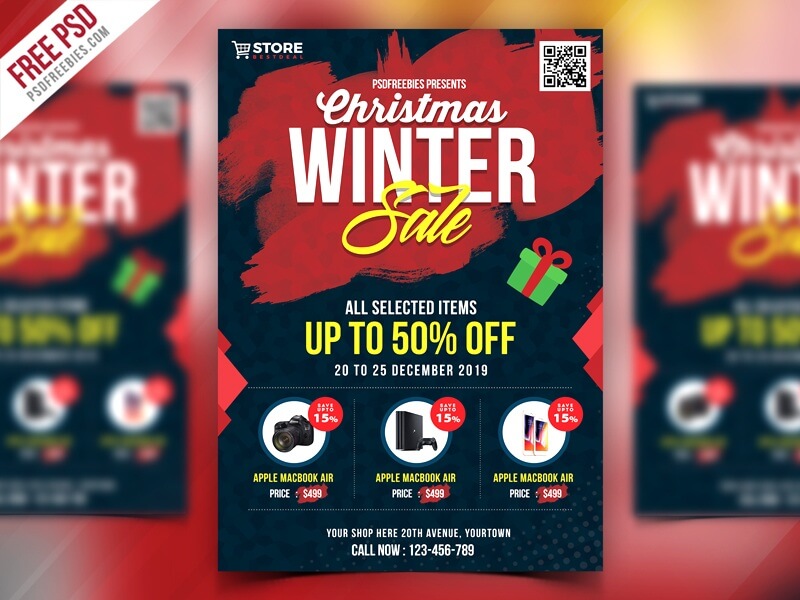 If you are looking for a great flyer template to promote your winter sale, this Winter Sale Flyer PSD Template is best suitable promoting upcoming sale for your business, product or services like fashion store, apparel sale, cosmetics, boutique, mall, restaurant and so on.
---
New Year 2018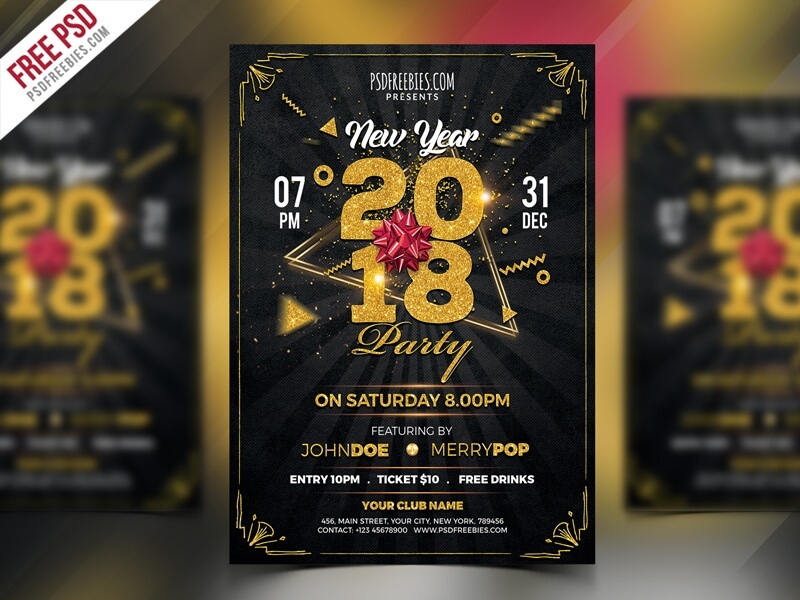 This New Year 2018 Party Flyer PSD Template is an attention-grabbing that's perfect for promoting your new year party events in style.
---
Christmas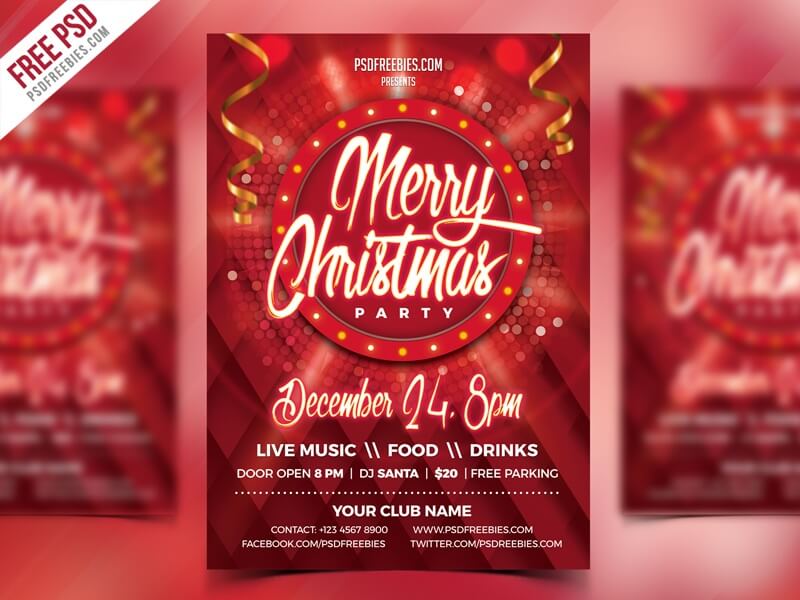 This Elegant and unique Christmas Party Flyer PSD Template is Suitable for upcoming Christmas Party or any 25th December events. If you download this Christmas Party Flyer PSD Template, you will get 1 PSD file in A4 Size, 300 dpi, and CMYK Format.
---
Corporate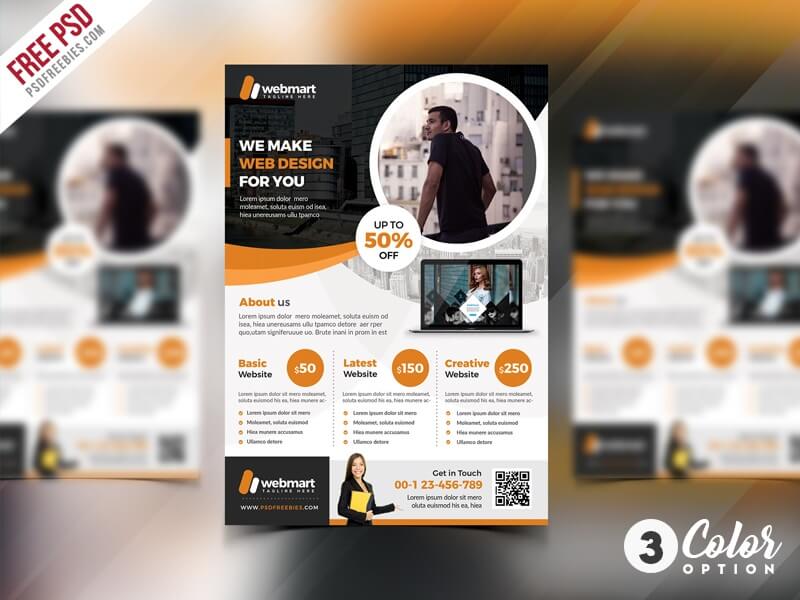 This Free Corporate Flyer PSD Template Set designed exclusively for corporate, business, agency promotion or any multipurpose promotional use. You can insert your own brands, Logo, images, and text.
---
Premium Advertising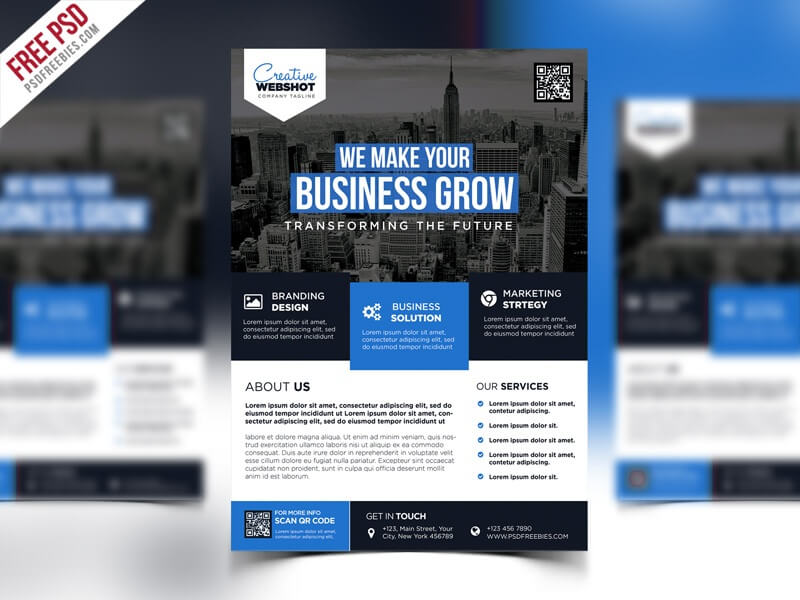 Download Free Premium Advertising Flyer PSD Template. You can easily edit and adapt to your business, as well as corporate business, small business, startup, creative agency or any multipurpose promotional use and many more.
---
Health Clinic and Hospital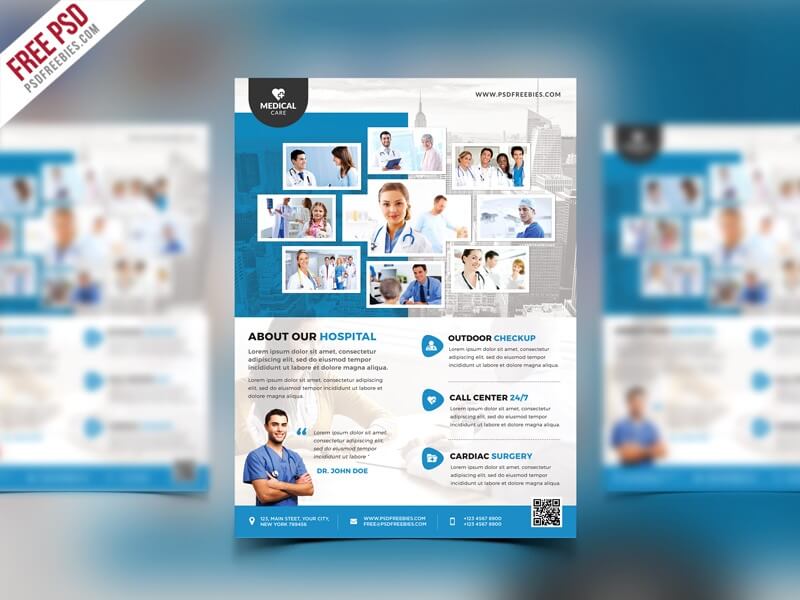 This Free Health Clinic and Hospital Flyer PSD Template can be used for dental services corporate and personal use, healthcare clinics, hospitals, dental clinics, dentists, corporate printing products etc.
---
Real Estate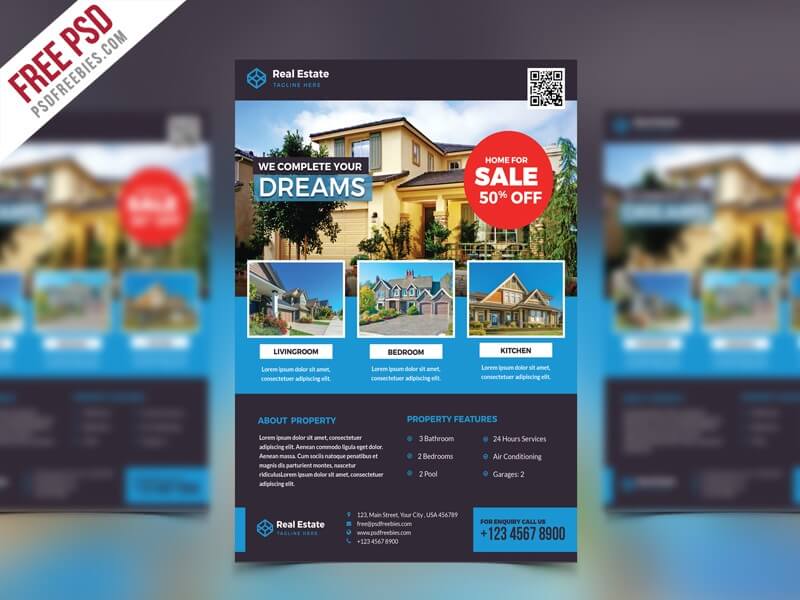 Simple Real Estate Flyer Template is great for promoting your real estate business. You can use it for real estate listings, advertising homes or property for sale or houses for rent.
---
Conference Announcement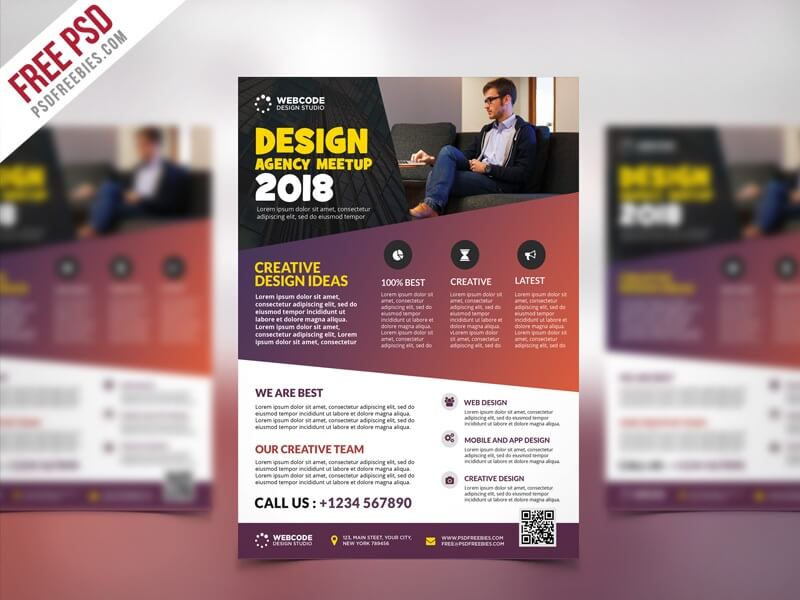 This Conference Announcement Flyer PSD Template is ideal for a seminar, webinar, workshop, conference, training, or other business event purposes.
---
Premium Valentines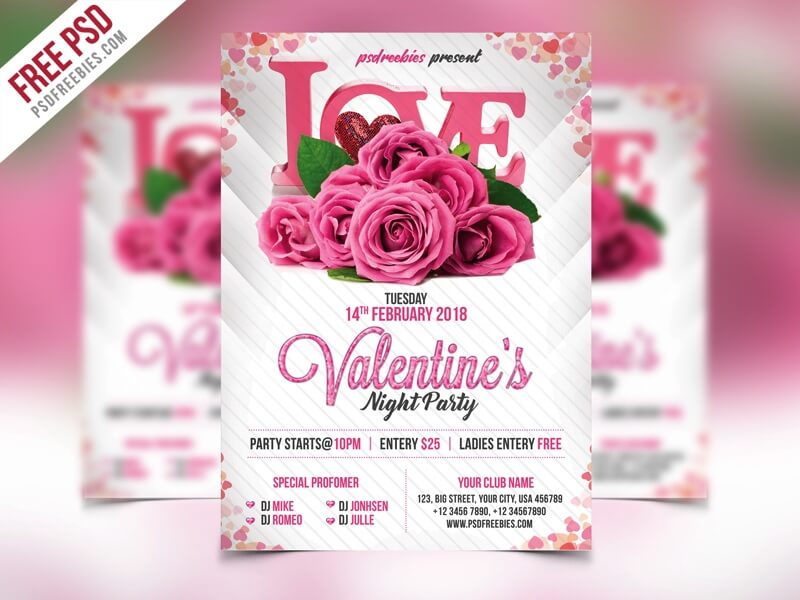 This Free Valentines Party Flyer PSD is fully layered and organized to keep customization very simple.
---
Restaurant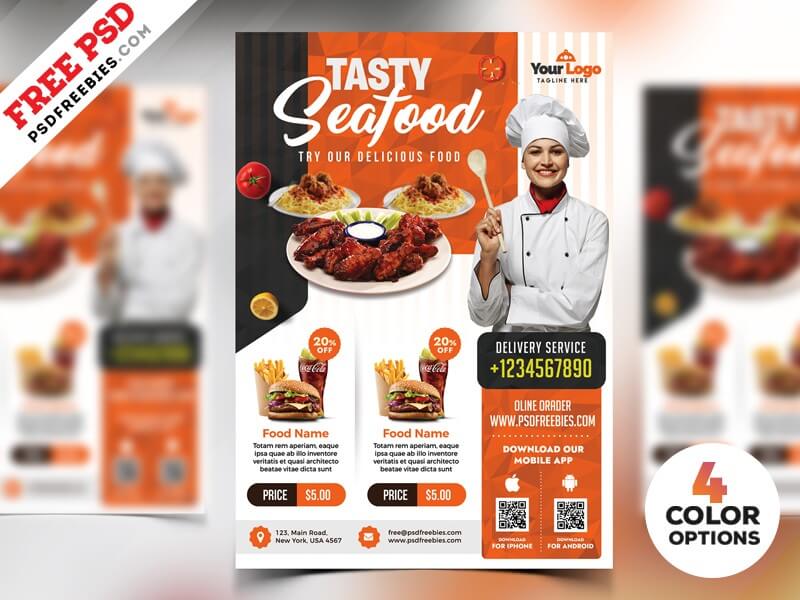 This Restaurant Flyer Templates Free PSD is suitable for any kind of restaurant, cafe, fast food, steakhouse, Catering, Grill bar and many more. You can use this flyer design as a traditional print advertising, magazine advert, newspaper ads, and promotional posters.
---
Fashion Sale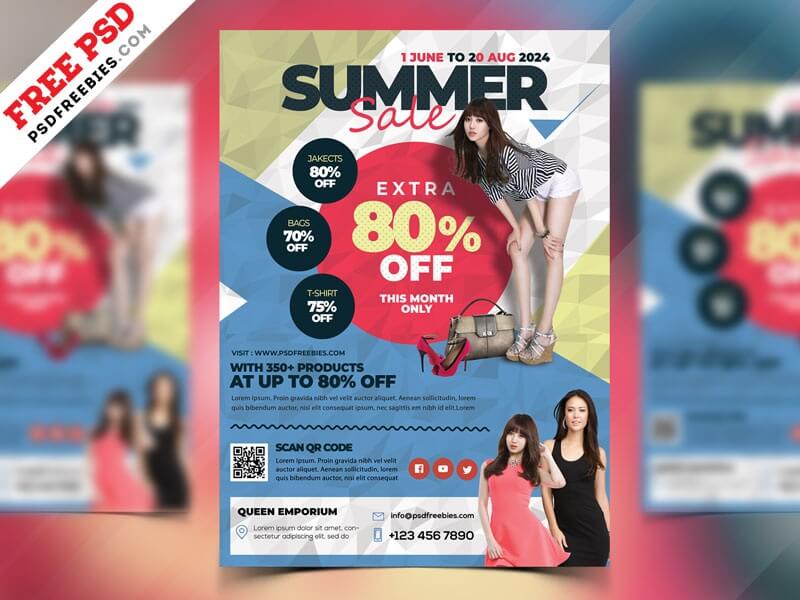 This Fashion Sale Flyer Template PSD is perfect for retail sales business, e-Commerce sale, fashion sales, summer sale event or boutiques who want to promote a sale.
---
Beer Festival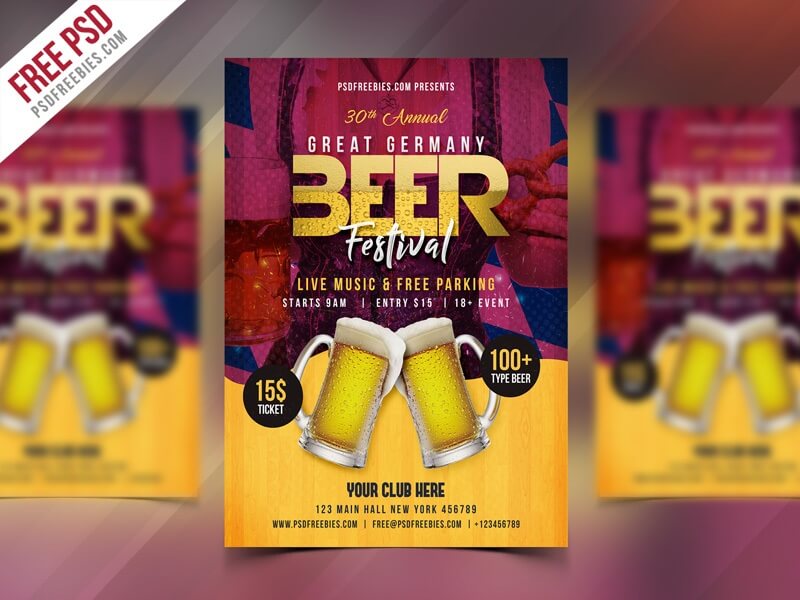 This Beer Festival Flyer Free PSD Template is well organized and structured, Images, texts, and colors are fully editable. This Flyer PSD Template download contains an A4 size, 300 dpi, print-ready, CMYK PSD file.
---
Fast Food Restaurant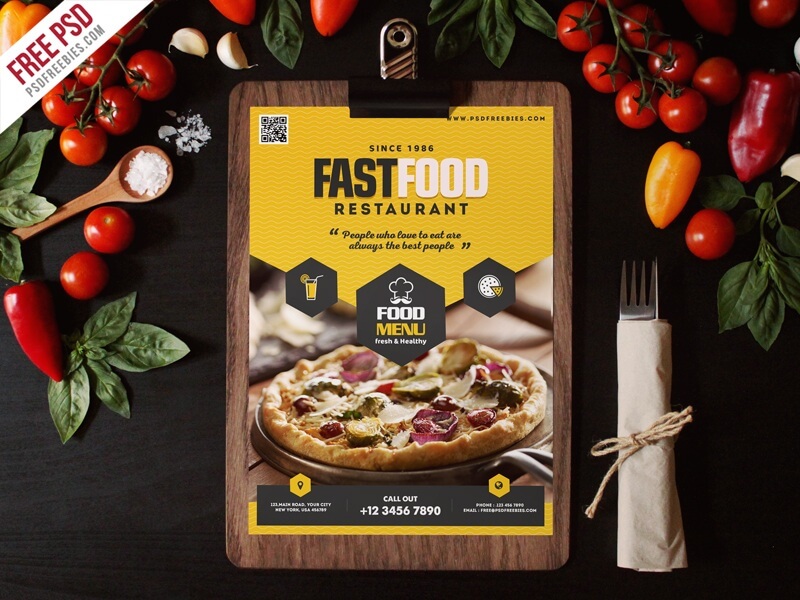 This Restaurant Menu Flyer Template PSD is suitable for fast foods Restaurant, Bakery Cupcakes, Bread Shop, restaurants, Food and Catering Business, Cuisine, bar, Cafe, and many more.
---