Free Paper Bag Mockups is an ideal place to attract your advertising and marketing or other elements to people's interest. Here we have collected the 17 best Free Paper Bag Mockups for the best examples of modern design for you. Use these wonderful Free Paper Bag Mockups for your inspiration and to apply your professional goals in life. These free paper bag mockups are completely customizable and adding your design is very easy and fast. You can change colors, shadows, light, shape, etc. This collection will increase every day, so come back later to see new ones.
Cake and Cookie Kraft Paper Bag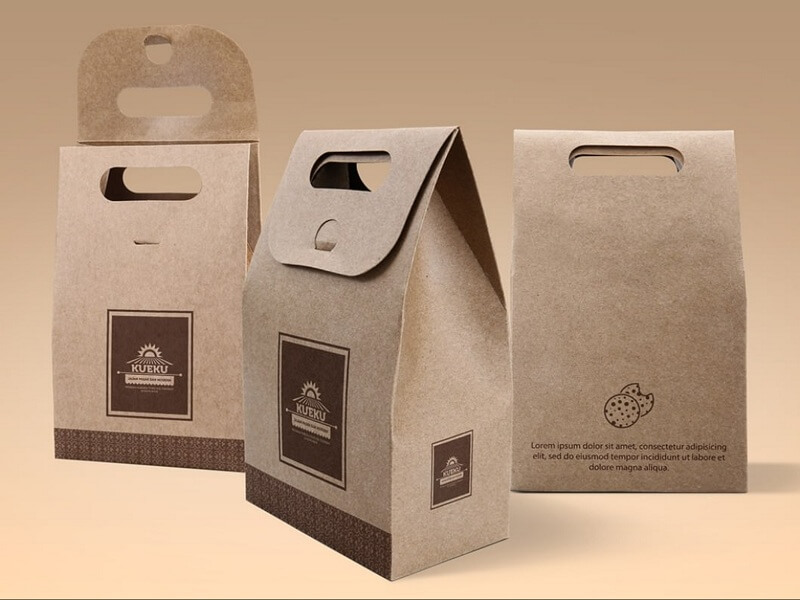 Here is a mockup of simple packaging for Cake and Cookie Kraft Paper Bag Mockup. Provided in Front, Back, and Side view. You may use it freely to showcase your packaging design projects.
---
Paper Bag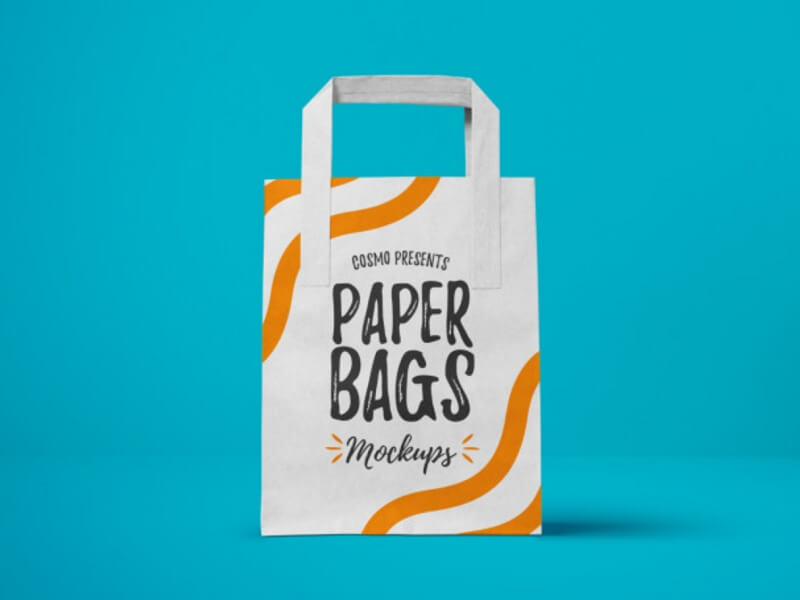 This free Paper Bag Mockup can be used to showcase your packaging branding in a realistic appearance. The high-quality mockup can give an attractive visualization to your business promotion and designs.
---
Paper Bag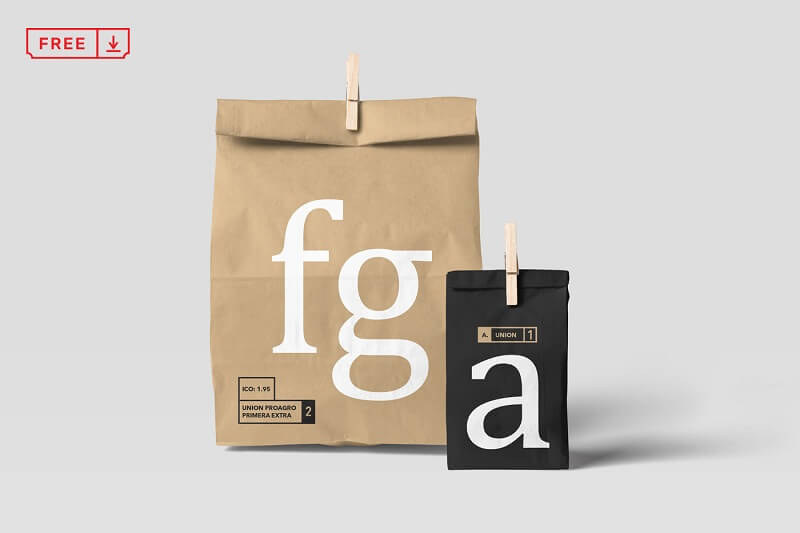 Say hello to a photo-realistic Paper Bag Mockup. Present your logos, artworks, badges, or texts in a gorgeous way. All you have to do is place your artwork inside the smart layers, hit save and you are done.
---
Brown Paper Kraft Bag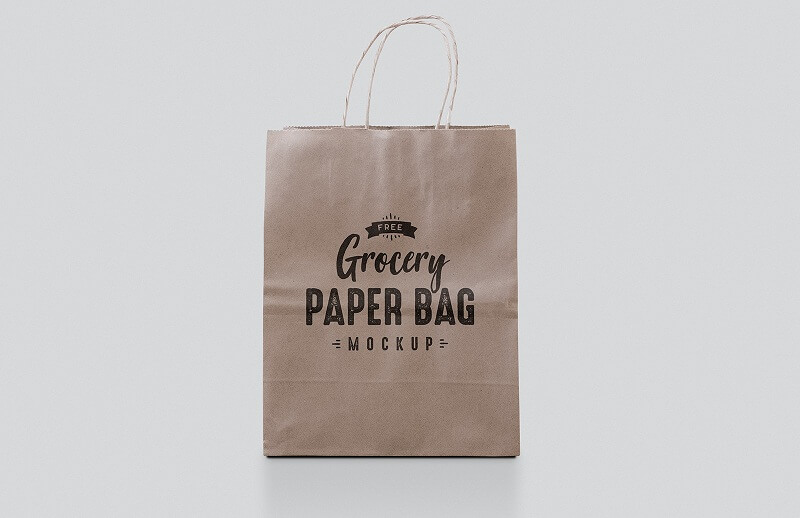 This free mockup for Photoshop is ideal for high street shops and stores from big to small. Mockup your business logo onto an authentic brown paper kraft bag and use it for promo and on your branding materials.
---
Kraft Paper Shopping Bag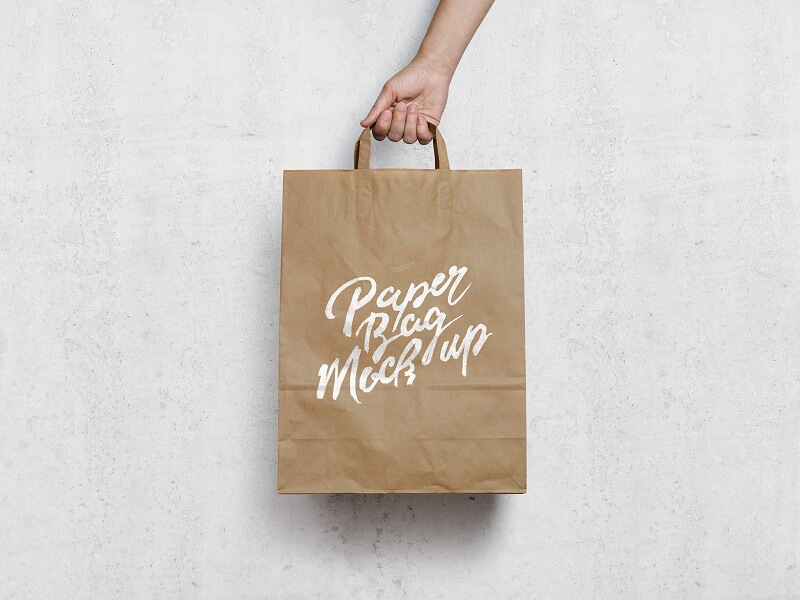 A kraft paper shopping bag mockup with a customizable background. The shopping bag is made with crumpled brown paper and held by a male hand making it realistic and lively.
---
Paper Shopping Bag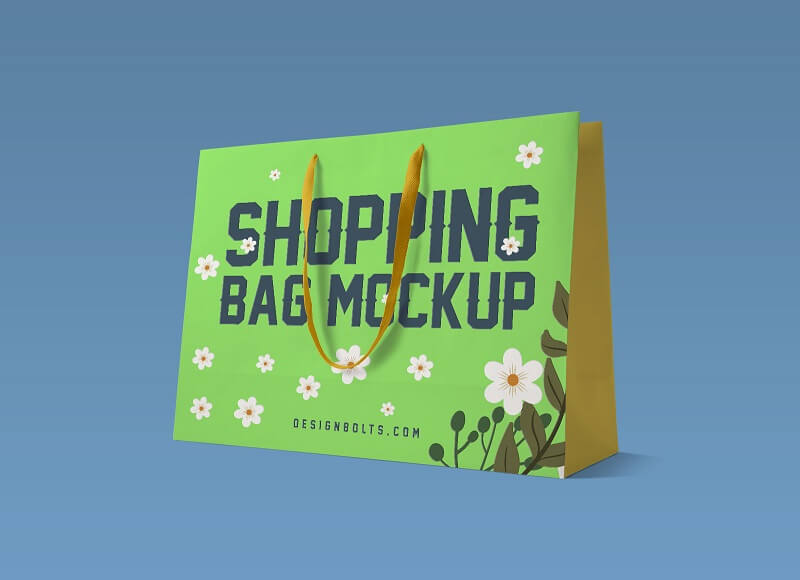 This is a beautiful presentation of paper shopping bag mockups to showcase your branding. Easily place your artwork on the smart object, change the color of the rope, the color of the side panel as well as change the background color to receive a beautiful outcome of the mockup.
---
Paper Shopping Bag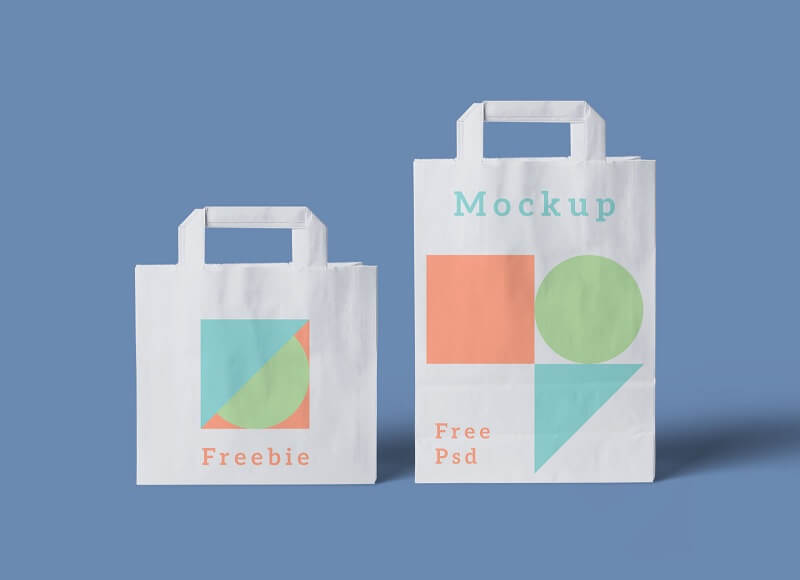 Simple paper shopping bag mockup with smaller and larger size bags to showcase logo design, typography, design elements, or even use them to display in your branding. Both shopping bags are placed on a transparent background so you can place them on any custom background.
---
Gravity Paper Shopping Bag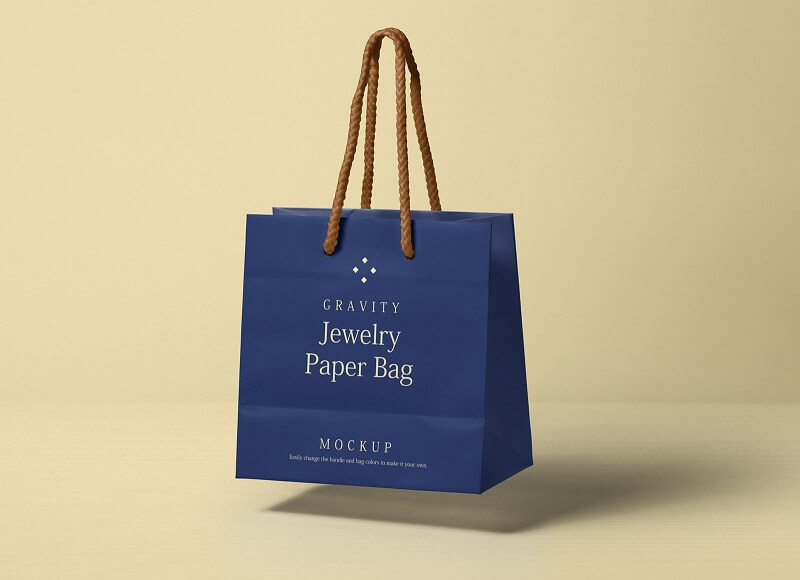 A fully customizable gravity paper shopping bag mockup to showcase logo design of the company or custom typography as per requirement. Change the rope color as well as the backside of the shopping bag by applying the fill.
---
Paper Shopping Bag Packaging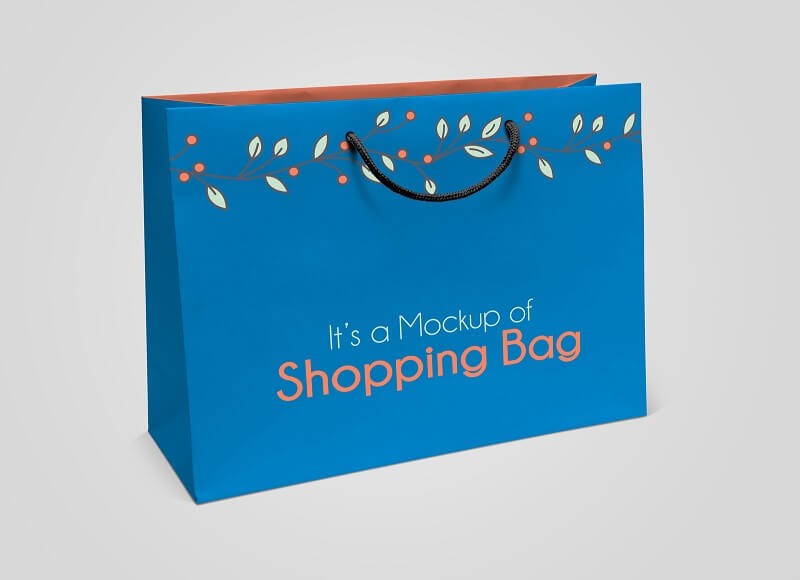 Fully customizable paper shopping bag packaging mockup PSD to showcase your logo/branding design. You can change the color of all the panels including the color of side panels independently as well as the inner part of the shopping bag.
---
Photorealistic Paper Shopping Bag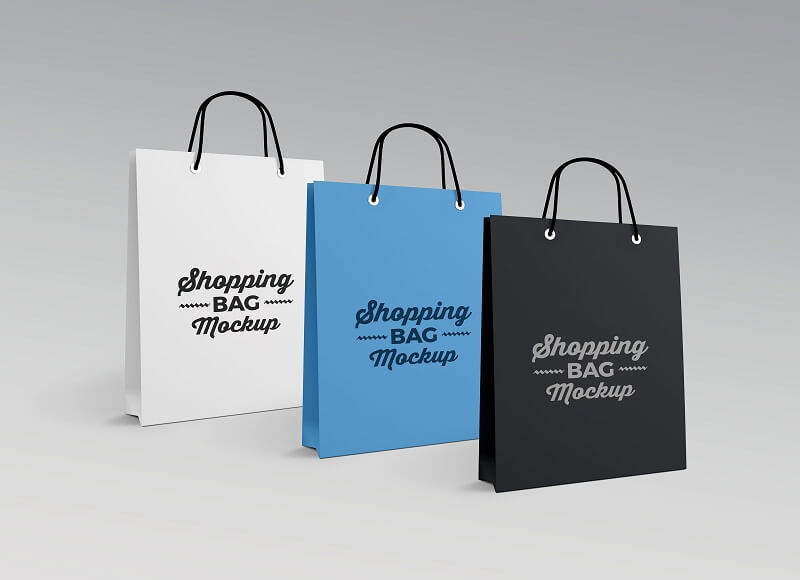 Fully customizable layered paper shopping bag mockup that can surely have a good place for your next branding project.
---
Standing Paper Bag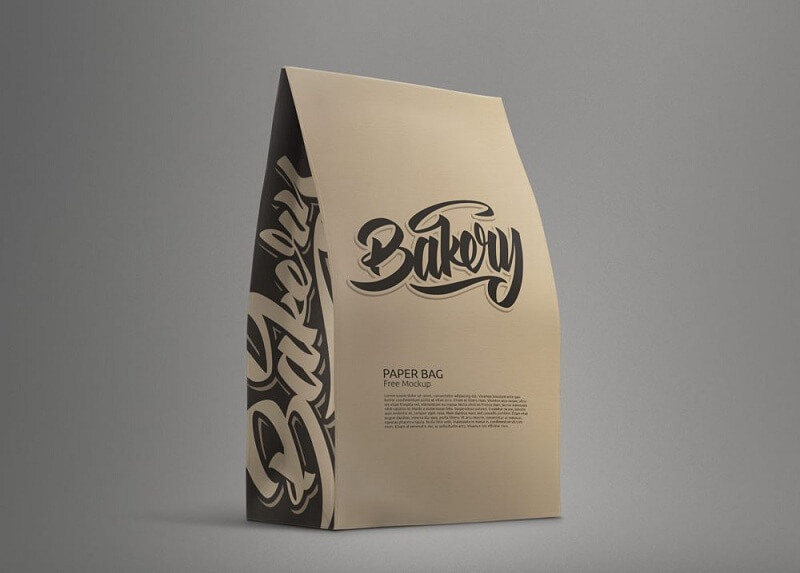 A very versatile mockup of a standing paper bag: change designs, paper colors, and background. The set includes a PSD and wordmark files. Dimensions: 4000 x 5000px at 300 dpi.
---
Grocery Paper Bag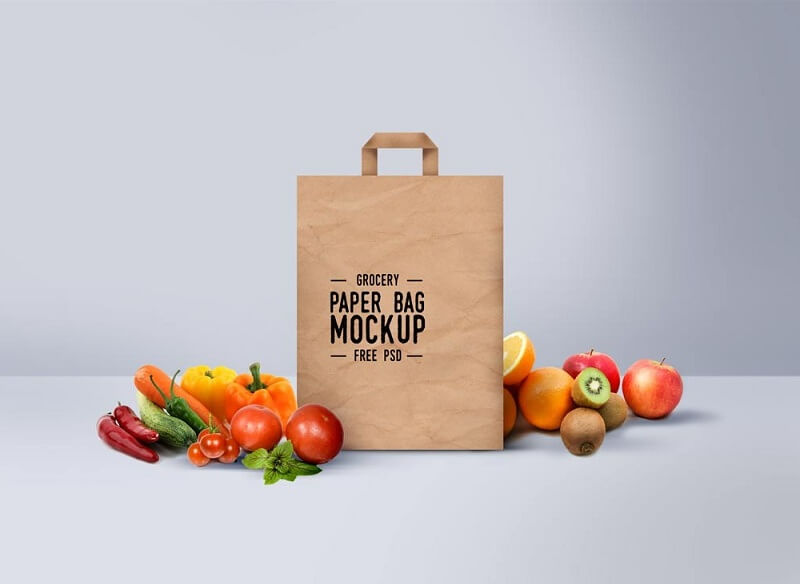 This is a brown Grocery Paper Bag mockup template. You can use it freely to showcase your branding projects, especially shopping/e-commerce product-related projects.
---
Customizable Paper Bag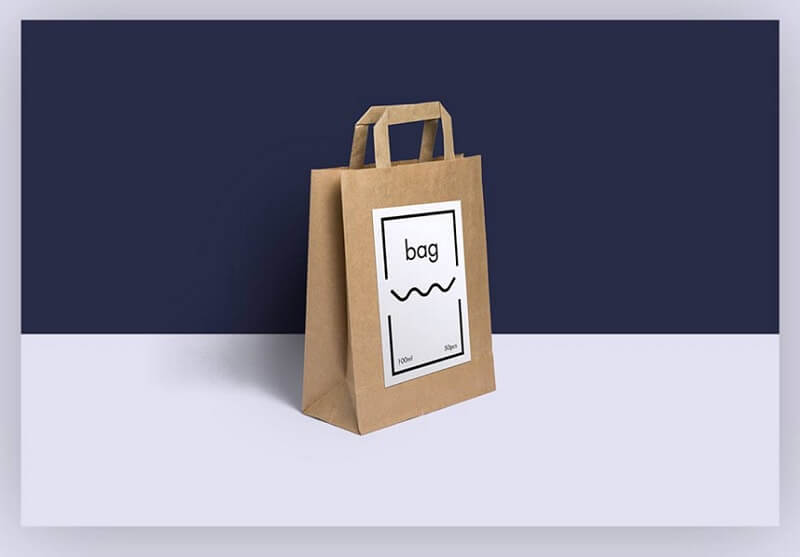 Change colors and artwork in this paper bag mockup. Super-high-res PSD file, measuring 7315 x 4883 px (at 300 dpi) with smart layer.
---
Shopping Paper Bag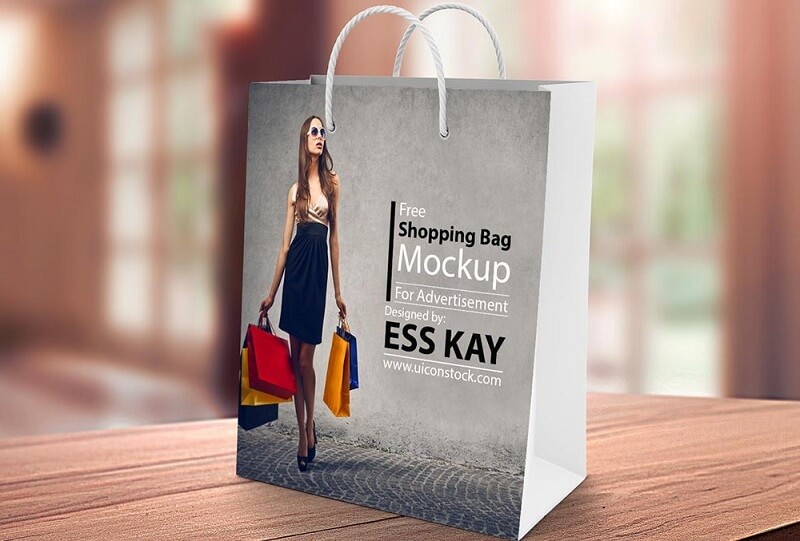 Put some style on your shopping tour with this bag mockup! One PSD: embed your design by using the smart object.
---
Khaki Shopping Bag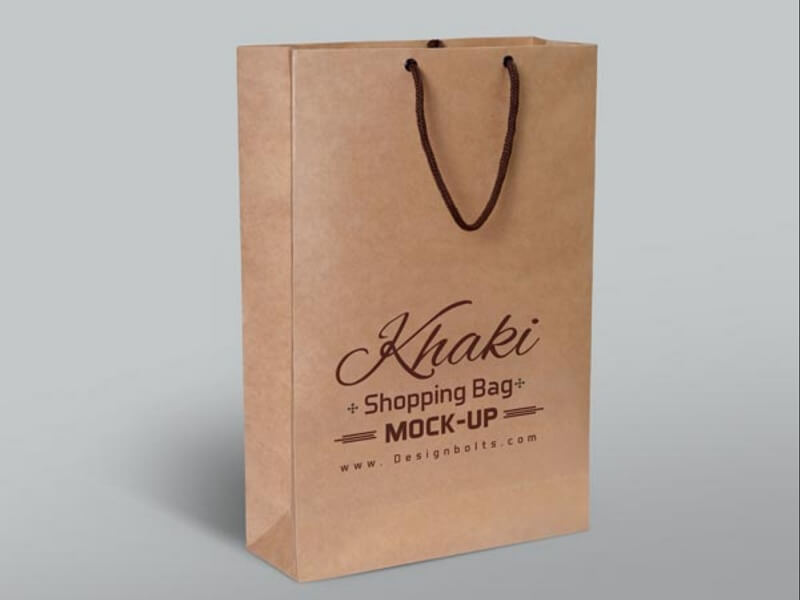 One clean khaki shopping bag. The layered PSD comes with a smart object and measures 2500 x 2100 at 300 dpi.
---
Paper Bag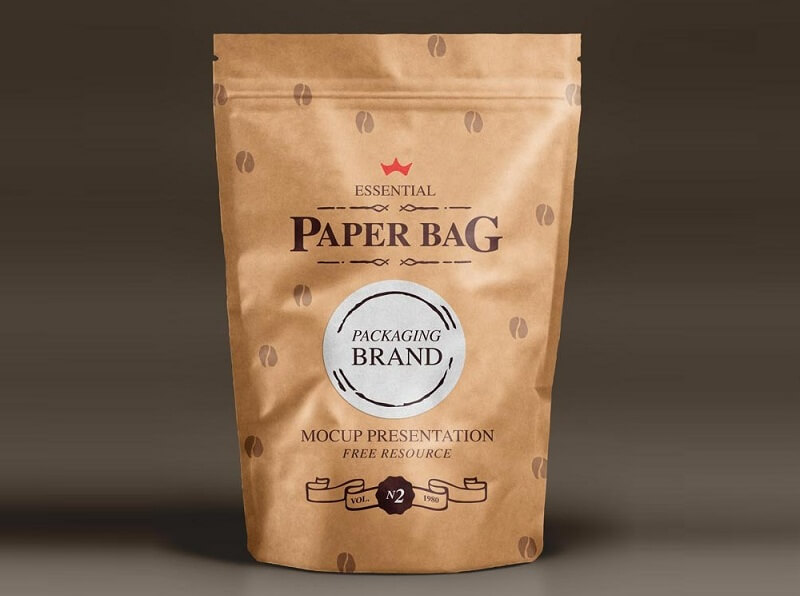 A new natural matte paper bag PSD mock-up to help you showcase your packaging branding. You can easily change the color to make it your own thanks to the vector shape drawn a design.
---
Graphic Ghost – Free Paper Bag Mockups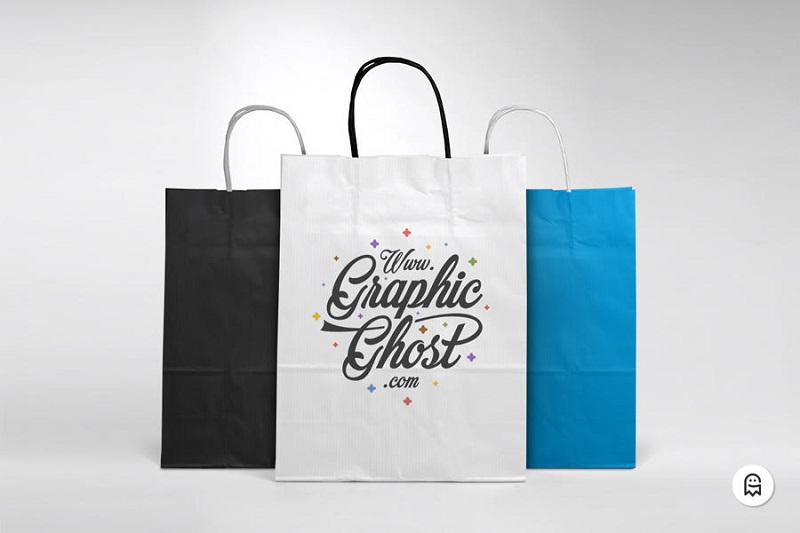 This is a free paper bag mockup template to showcase your logos and graphics on a real paper bag. It is perfect to see how your design works in a photo-realistic environment. You can easily change the color of the paper bag, the background, and design to your needs. Quickly and easily customizable by using smart objects. This free shopping bag mockup will provide you an elegant way to present your logo or graphic creation to a client. The very useful Photoshop PSD template file is created and provided by Graphic Ghost and can be downloaded for free.