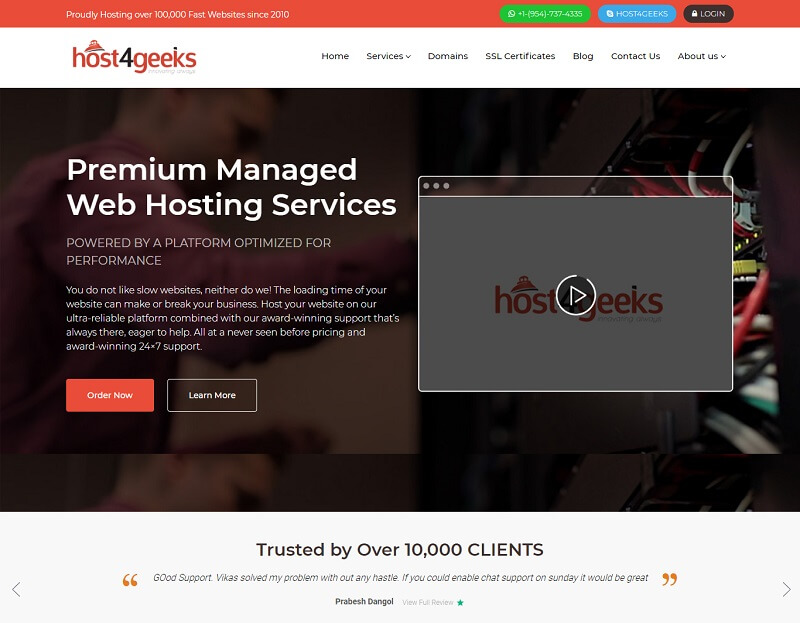 Host4Geeks Review – What Your Website can become with State of the Art Hosting Services
in
Hosting
on June 10, 2020
If you are in the market for a reliable hosting service, you can count on Host4Geeks to provide you with premium hosting solutions at a fair price. Host4Geeks shared hosting is great option for your website if you are looking for shared hosting.
This hosting company has got them all: lightning upload speed, unlimited bandwidth, and outstanding customer support. You may be in disbelief, just as we were before trying out its many features, but Host4Geeks instantly proved to us why it is one of the best website hosting services.
If you need more proof, just read on and find out how you can improve your site's performance by hosting it at Host4Geeks!
Host4Geeks in a Nutshell
With more than 10,000 active clients Host4Geeks is one of the top IT companies that offer hosting services on blazing fast servers.
The company works from locations in the UK, India, and the U.S.A., although its headquarters are in North America.

One of the main aspects that set Host4Geeks apart from other hosting providers is its commitment to provide excellent customer service. The company employs customer support experts that attend clients 24/7 for every day of the year.
The high standard of attention to the client's needs is the reason for which they have one of the fastest response times in the field. In return, they benefit from almost only positive reviews from customers and companies worldwide. You can choose cheap reseller hosting too for hosting business purpose.
When working with Host4Geeks, customers enjoy top-quality features, such as:
4 Data Centers worldwide
Servers with top-level protection
Easy to use services
Free of charge website migrations
Cheap hosting packages
Host4Geeks Hosting Offer
A good reputation is never enough to judge a hosting company's performance. So, we went a step further and tested the Host4Geeks services.
Check out their Managed WordPress Hosting Plans: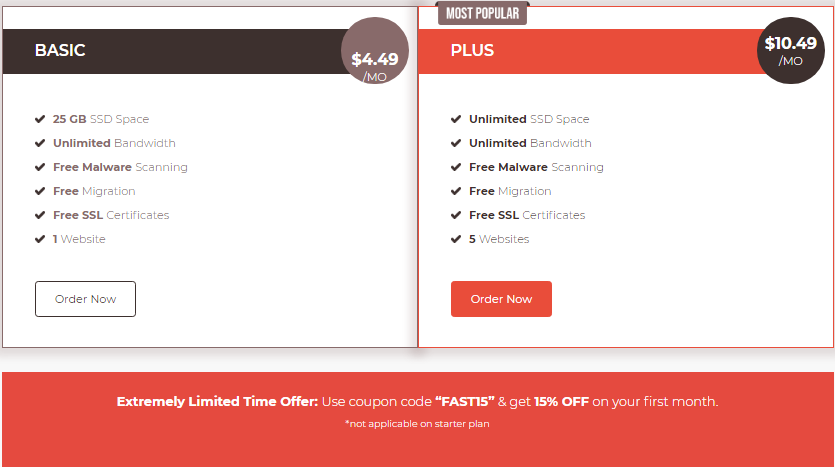 We set up a basic WordPress blog and ran it through all the impressive hosting features that the company has to offer. The results were pleasantly reassuring of the prestige that Host4Geeks has built for itself over the years.
Here is a breakdown of the outstanding hosting services in the Host4Geeks offer:
Free Website Migration
If you are unhappy with your current hosting service, you can migrate it for free to Host4Geeks. Not only you get better services through this transfer, but you also benefit from ongoing assistance from their customer support experts.
Lightning Speed
Host4Geeks is one of the few hosting services on the market that employs the latest advances in Cloudflare CDN, Cloudflare optimizer, Cloudflare security, and Cloudflare analytics to ensure remarkably quick load times and uptime for websites.
Cloudflare CDN
When you host your site with this company, you benefit from Cloudflare CDN technology, which keeps your site free of crawler bots and malware.
Impulse monitoring
This system is active continuously throughout the year, and it sounds the alert whenever your website develops a problem. This way, the Host4Geeks technicians can solve the issue without your site shutting down.
Unlimited Bandwidth
One of the biggest advantages of hosting your site with Host4Geeks is the short load times that result from unlimited bandwidth.
Site lock
You can boost the security of your website for a small additional fee that in turn gives you access to the site lock feature.
Fast Network
The 4 global data centers that constitute the Host4Geeks network support a substantial number of websites and services with a minimal chance of blackout events.
DDoS Protection
When you host your site at Host4Geeks, you benefit from DDoS protection, which is free of charge.
SEO Tools and SSL Certificate
Host4Geeks gives you an SSL certificate and convenient SEO tools that you can use to optimize your website's performance.

10 Reasons to Choose Host4Geeks Hosting
If you are not convinced yet of the outstanding hosting features that Host4Geeks has to offer, we have a full list of reasons why you shouldn't miss out on their exceptional services. Here it is!
The cheapest Host4Geeks pricing plan starts at only $2.95 per month
No hidden prices
Fast LiteSpeed Web Server
Free SSL Certificates
Free Malware Scans
Free Backups and Restores
Free DDoS Protection
Live Chat Support
4 Datacenter locations
Personalized Onboarding
Host4Geeks is been awarded by top web hosting reviews sites for their performance and uptime.

Host4Geeks Reviews:
When it comes to choose the best web host we as a client always prefer to go through the reviews of their customers. Here are some of the reviews of their customers about their service, technical support and uptime.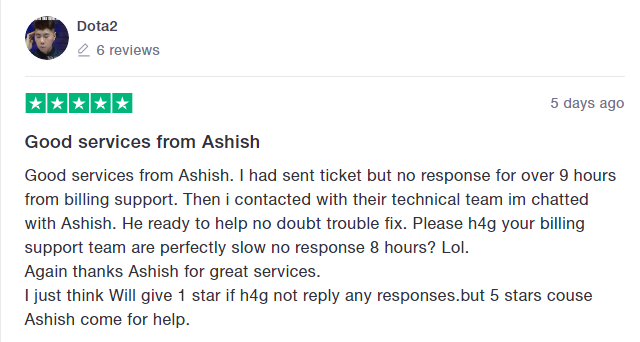 To get a brief about Host4Geeks and its services watch the video:
Conclusion
The website hosting market is highly competitive. Many services aim to stand out in the crowd, but few succeed at it.
Host4Geeks is one of them and a hosting company with a global reach that never disappoints its clients. When you choose them to host your sites, you benefit from blazing speed servers, cheap prices, and continuous customer assistance. Few other companies manage to offer all three of these features at a high standard of quality.