Human resources are an important part of any organization. Not only is HR responsible for getting the best out of your employees productivity-wise as well as protecting your employees and company from various issues, but in today's world, an HR Manager and their team are responsible for an increasingly long list of tasks. Between compensation and benefits, recruitment, productivity reports, payroll taxes, and more, HR teams are often forced to take on an extensive list of endless tasks. That's where HR Management Software Solutions come into play.
A great HR Management software allows you and your team to save time and fast-track tasks by streamlining various processes. From Onboarding, Reporting, Applicant tracking, and more, HR Management software help simplify processes that would otherwise take an inordinate amount of time to do manually.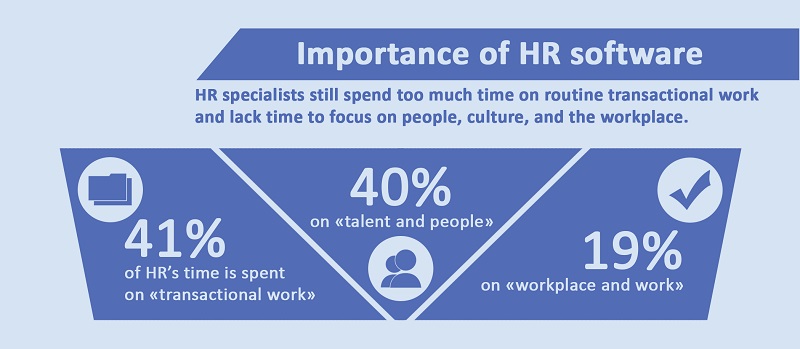 Increased automation, easing of workflows, and improved team efficiency are all benefits of making use of an HR software solution. In fact, it's so beneficial than 74% of companies are planning on increasing spending on HR technology.
Finding the right software for your organization is crucial with so many options out there, so here's a list of some of the best HR Management software solutions available in 2022 to get you started.
Best 5 HR Management Software Solutions For HR Managers
With a $10 billion demand for HR software in 2022, your options when it comes to HR management software solutions are endless. That's not surprising given the impact that good HR can have. From lowering costs, eliminating tedious tasks and increasing productivity, and more, the software we've listed below offers all this and more!
1. Recruitee.com For Your Recruitment Needs
When it comes to hiring the right personnel, having an effective, high-quality recruitment process isn't just a good idea, it's vital. To put it simply, finding talented, dedicated, and go-getting loyal hires is hard.
In today's increasingly competitive employee talent pool, getting it wrong can be costly for your business. Not only is the actual recruitment process time-consuming and difficult, but having the right process in place to select the right employee can save you time and money in replacing and training new people. In fact, research from the Work Institute showed that in 2020 alone, employee turnover cost US industries more than $630 billion.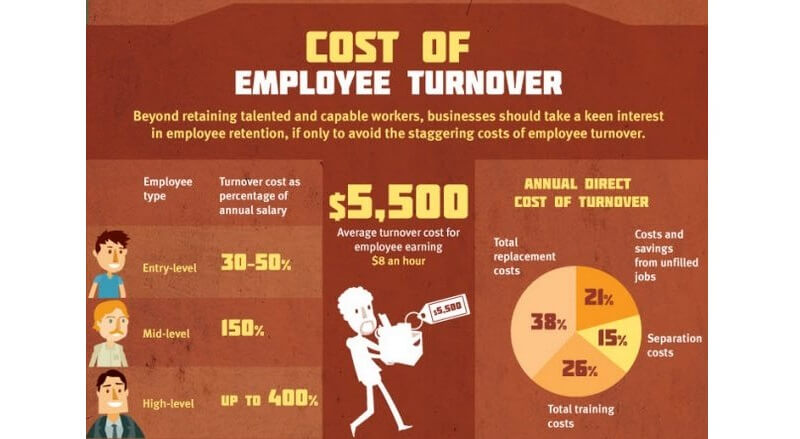 Luckily, HR management software like Recruitee applicant tracking systems (a type of software application that uses automation to handle different recruitment needs to ensure effective recruitment) exist. An applicant tracking system(ATA) gives recruiters a powerful, centralized platform from which to collect, view, track and filter applicants, saving you time and effort.
While it may sound unimportant, applicant tracking systems can help a recruiter with everything from employee candidate sourcing, candidate management, extending job offers, and even employee onboarding. Applicant tracking software is so useful that 99% of Fortune 500 companies use them to filter resumes and 94% of recruiters say that using an ATA has had a positive effect on their hiring process.
2. Leapsome For Employee Performance Reviews
Performance reviews often get a bad rap when it comes to HR. Time-consuming, box-ticking exercises in futility are often how they can often be viewed. That's a big mistake. While that may have been true many, many years ago when it comes to traditional performance reviews. In today's modern, increasingly Gen Z and Millennial dominated industries, that may be an antiquated perspective.
Recognition and feedback are incredibly important when it comes to ensuring productivity with modern employees. As many as 96% of employees desire feedback according to a study by Officevibe. Leapsome's performance review platform enables this and more.
Leapsme's brand tells organizations "Don't reach your people goals- exceed them" and aims to have companies focus on people and not admin tasks. As such, their performance review platform allows you as an HR team to do just that.
Its software allows you to perform various types of reviews, from simple performance reviews to agile project reviews, anonymous leadership reviews, and more. Its automated approach to employee reviews enables you to create and review templates that can then be reused and even set to recur without needing oversight.
A focus on using and analyzing the data it collects enables HR managers to automatically trigger probation period reviews as well as use review data to track performance changes over time and compare teams, departments, or individuals across specific skills. Using this information you can upgrade, update and change whatever factors you decide need changing to see an improvement.
3. Monday.com For A Holistic Approach To Your HR Needs
In case you've somehow missed its very, very visible marketing campaigns in recent years and don't know what Monday.com is, here goes:
Monday.com is a Work Operating System that's immense customization and precision enables you to dictate exactly how you want work done. It does this by automating various aspects of otherwise tedious aspects of work. It's bright, intuitive, and easy to use. When used correctly, it's a holistic digital workplace that can be assembled to manage just about any kind of work.
In an HR context, Monday.com provides you with the ability to do just about anything. Whether it's tracking your recruitment pipeline, managing your onboarding process, monitoring your employee wellbeing, or aiding your employees' development and learning, Monday.com enables you to do it all. A major selling point of Monday.com when it comes to HR is its variety of templates.

These range from:
An employee engagement template that lets you track and manage various engagement programs from surveys to diversity training and more.
A recruitment pipeline template that helps when it comes to recruiting new employees as well as tracking your employment pipeline, logging phone calls as well as scheduling interviews.
An employee referral template, lets you see where you are in the hiring process, make notes concerning candidates, and track and manage referrals.
They also have an incredible employee onboarding template to make sure your future employees are set up for success.
4. BambooHR For A Simple But Effective Approach To HR
One of the most well-known HR management software solutions out there, BambooHR is a great option if you're looking for a simple solution for your HR needs – especially if you're a small to medium business. Using BambooHR your team can fast track the hiring process, onboard new employees, maintain and analyze employee information, and grow your company culture all in one place. BambooHR offers many of the same integrations that other HR management software solutions that others do such as:
Onboarding
Hiring process
Payroll compensation
Employee management processes
Centralized employee information
Applicant tracking
Team collaboration
Tracking hours
Monitor paid time off
Where BambooHR beats out a lot of its competitors is its ease of use for employees. Thanks to their handy, user-friendly mobile app, employees can access, log in and view their information easily. BambooHR allows employees to view their benefits, and available time off, as well as enables admins to set reminders for employees to complete tasks or sign documents. It's BambooHRs employee-focused perspective that makes it a unique option when it comes to HR management software solutions.
5. Sage People For Any Time, Anywhere Access
Sage People is one of the more well-known HR Management Software solutions. Since it uses a global cloud system not only can it provide workforce analytics, attendance, leave management, employee management as well as payroll but it can be accessed anytime, anywhere, and from any device. Automation and in-depth analytics bolster your business continuity, increase workforce visibility and ultimately boost productivity.
Since it's a global force, one of the best things it offers for medium to large enterprises is its Compliance Guarantee. Global companies can get a lot out of Sage People because it supports U.S. compliance and regulatory reporting requirements such as EEO, OSHA, VETS, and more.
As with the other platforms mentioned above, it has a focus on making Recruitment as efficient as possible using automation but also, by using personalized dashboards, Sage People can make customized dashboards for different users and functions.
Your HR management software should be a solution that you feel works best for your team as well as the organization you work with. With Sage People, the anytime, anywhere aspect is taken to heart and not at the expense of the people aspect.
Final Thoughts
In today's increasingly competitive, productivity-oriented world, the idea of manually doing tasks that can be automated is becoming increasingly frowned upon. Repeatedly doing tasks or even doing something that can be solved with technological integration is costly to a business in terms of sheer raw time and effort. Modern, forward-thinking companies are embracing technology and the ways it can simplify, organize and help reduce costs, and this is more obvious than in HR.
The more time you have to spend thinking and working with your employees, remembering them as people and not just admin tasks, the better off everyone in your organization will be. Great HR management software solutions enable you, as an HR Manager or team, to do just that. Instead of being bogged down by admin or tedious, confusing paperwork, you can focus on what truly matters:
The people around you and how to get the best out of them. After all, when it comes to Human Resources, the "human" part is the part that should always be the first thing on your mind.