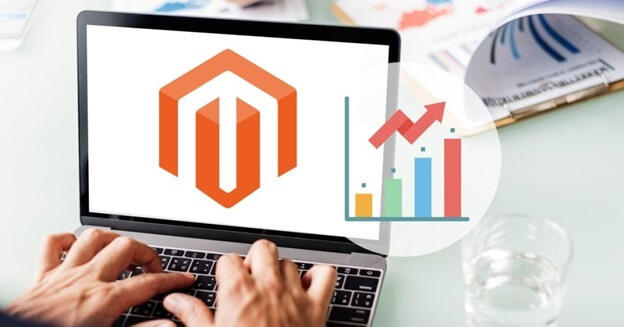 What You Need To Know Before Hiring Magento Data Entry Experts
in
Detailed Guide
on December 2, 2022
Running an eCommerce store is a complex job. As an entrepreneur, you need to be on your foot to smoothly manage operations. In such a case, hiring outsourcing partners for administrative tasks is an intelligent option. But, before engaging Magento product entry services you should be aware of certain key concepts that will help you in the process. This article will give you insights into these concepts. It will inform you about the benefits of hiring Magento data entry experts and how to find the right outsourcing partner.
10 Things To Know Before Hiring Magento Data Entry Experts
Running an eCommerce store on Magento is a complex business. It involves many crucial operations that should be managed in a synchronized way to keep the store afloat. Product data entry is one such essential requirement.
Outsourcing Magento product listing services is a smart choice to strategize the growth plan for your eCommerce business. Knowledge of a few key concepts will help you find the best service partner.
How Magento Data Entry Experts Can Be Beneficial
Running an eCommerce store involves multiple aspects. The flow of operations, quality of outcomes, and supervision are crucial as your shop is open 24*7. In such a scenario, engaging in efficient Magento product entry services will help you in the following ways:
When you are open 24*7, vigorous time management is needed. Outsourcing data entry provides you extra time to focus on core responsibilities. It saves you the stress of running behind the clock.
Magento has a complicated catalog setup: professional data entry experts can manage categories and sub-categories, assisting in better flow of the website system. It provides for smooth navigation and improved customer experience.
As an eCommerce entrepreneur, outsourcing provides you access to professional expertise in Magento data entry and other services without paying for training and hiring staff.
It saves your infrastructural expenses, including software and hardware.
It gives you the time to build better customer relations and engagement.
Professional product listings improve your sales.
Things to Know before Hiring a Third-party Magento Partner
Before you begin looking for the perfect Magento product data entry services, you need to brush up your knowledge on the following operational factors:
Gripping Product Descriptions Can Boost Sales
You need detailed product descriptions that attract prospective customers and are informative enough to secure sales. Online consumers analyze descriptions to build trust and verify a store's credibility. Entering accurate product data and creating high-quality descriptions need time and effort. So, a Magento product listing service provider should be qualified to get you the descriptions that allure buyers.
Product Pictures are Critical to a Listing's Success Rate
Product image is the most delicate part of online stores. It attracts spontaneous responses from consumers. For eCommerce success, you need high-quality photos that are precisely edited to describe your products. A Minimum of 4 to a maximum of 8-10 photos is a good quantity. Qualified Magento product entry services know different ways to shoot and edit product photos to leave a lasting impression. They can integrate features like thumbnails, small product images, 360-degree views, and more to refine your pictures.
Your Inventory Needs Frequent Updation
Inaccurate information about your inventory can lead to a loss of credibility. Regular inventory updates are required to keep consumers engaged and provide accurate information. Magento data entry professionals will be responsible for auditing listings and upgrading them as per the available products.
Understand the Impact of Listing Upload Errors
You should know what a data entry error or update failure means for an eCommerce store. A failed process of uploading correct product details can lead to a loss of goodwill amongst buyers. It will affect your brand image and may also invite consumer grievances.
Understand the Product Types on Magento
There are different product types in Magento:
Simple Product
Configurable Product
Grouped Product
Bundled Product
Virtual Product
Downloadable Product
You should know the expertise of the data entry team in this case and determine if they match your requirements. Analyze their efficiency before beginning operations.
Attribute Management
Your Magento online store will be structured according to various departments for managing different product categories. Magento product data entry service will be responsible for managing these attributes effectively. If all attributes get clustered in a default set then it will end up in a confusing, big template file.
So, you should know about attribute allocation as per your inventory. Engaging Magento experts can help you with the task.
Product and Custom Options Management
You might have come across similar product charts on eCommerce stores. Product option management is the process of arranging products in a Magento store along with optional items, as per the seller's price list. It is a tedious task. This requires attention to detail and also frequent updates. It should be handled with precision.
Whereas custom options management is the process of arranging products according to their variations, like color, size, material, etc. It needs diligent handling. Professional product data entry experts should have access to tools for quick and accurate custom option arrangement.
Category Management
An online store's product catalog has many categories, further divided into many sub-categories. Data entry experts should be capable of organizing various categories in a way that will make navigation smooth. Easier navigation improves user experience. Buyers like surfing through easily navigable products, and this consumer satisfaction results in increased sales.
Need for Maintenance and Support
Regular audits and maintenance are important for an online store's success. In the absence of credible support, these processes can go slow. Outsourcing product data entry should assist in regular maintenance and support. These professionals should keep the store running with timely audits and updates.
Streamline The Process
A Magento data entry professional will be working on many small tasks that were otherwise difficult to administer with a core job. Streamlining the store's back-end management is one of the goals for outsourcing data entry. A smooth operational flow will help in improved focus on strategy and sales goals.
How to Choose Credible Data Entry Services
The following points might help you find the perfect Magento data entry services:
Request for free trials. Many operational difficulties and practical differences can be detected in free trials. It will help you analyze the work division, the quality, and the client support mechanism.
Go through the testimonials of the company's current clients and see what they say about the services provided. You can also talk to certain clients personally and discuss it.
Analyze the company's website for authenticity, integrity, and work culture.
Discuss the company's client support system. Their response time and on-call support. Check whether you are provided with a project manager and a definite contact person.
Analyze the team and their work experience with Magento data entry services, training, and other supervision systems.
Cost-effectiveness is an important factor when outsourcing. Check whether you are offered a customized plan and the competitiveness of charges.
Analyze the turnaround time during the trial period.
Conclusion: Hiring Magento Data Entry Experts
There are three crucial factors in eCommerce business growth – streamlined process, cost control, and increasing sales. It is achievable through outsourcing Magento data entry services. Hiring these services improves your efficiency, and you can concentrate on new strategy development to increase sales. A correct service partner will help you with a smooth operational flow, high-quality product listings, and better ROI.
Interesting Related Article: 9 Best Free Magento Themes.