The success of every business on the internet largely depends on how SEO-friendly its contents are. The subject of SEO is extremely important in this business. Hence, if you want to be successful with your SEO strategies, you have to take a holistic look at it from various standpoints. You will need to consider components like – backlinks, Meta tags, keywords, and content. Although backlinks are not complicated, they are critical for the success of your SEO strategy. Read the content below to learn more about What Are Backlinks And Why Are They Important For SEO? And how they can help you with your SEO strategy.
If you want to get success in SEO then it is very important for you to choose the right keywords for your web pages. To find the best keywords for your web pages you can use free keyword research tools.
So without wasting more time, let's start.
What Are Backlinks?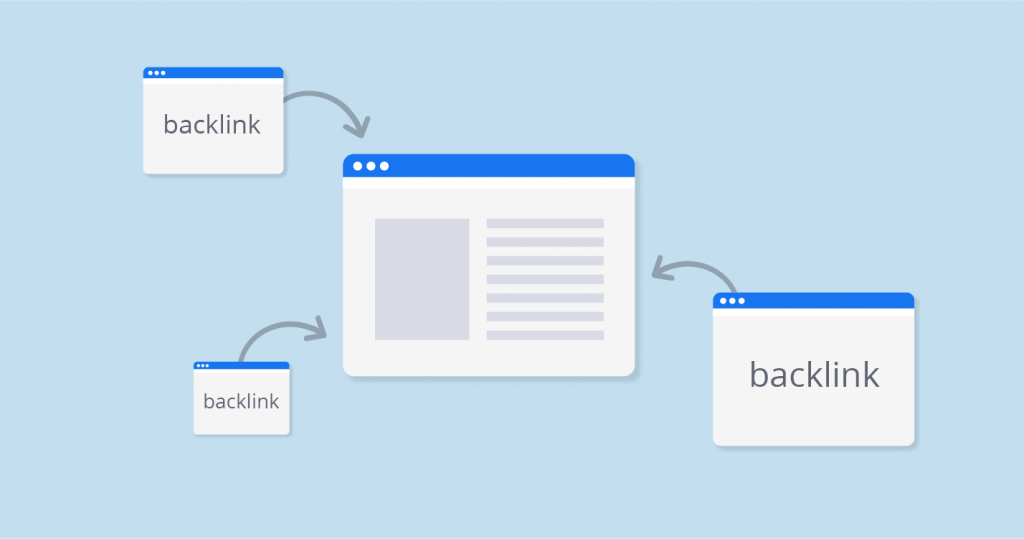 Backlinks help to point your site from another site. Backlinks are essential because they help to increase the credibility of your blog or website since they are used in referring to other readers from a website that is not yours.
Now you may have grasped the definition and meaning of backlinks. But that is not all. There is still other stuff you need to know as per how it can be used effectively. For example, quality matters a lot in backlinks. Those are what you will be learning in the subsequent paragraphs.
Backlinks & SEO
Backlinks are significantly important when it comes to your SEO, as well as your search engine result page (SERP). Search engines employ algorithms that collect information as well as rank pages. They equally use spiders and bots to crawl sites in the search for backlinks and contents. The search engines do a cumulative of all pages that link to your website, thereby affecting the overall ranking of your website. As such, you stand to get a better page ranking when you have more backlinks to your web. That is how backlinks can influence your search engine optimization.
Backlinks Highs & Lows
Whenever a person is searching for something on Google, search engines provide some suggestions for that individual based on the rankings of those sites. In the game of backlinks, it is wise to get rankings from web pages with higher rankings, and not those sites that have low rankings.
You can look at it from another angle – backlinks are like references. You most likely would prefer to get a reference from someone who has a good reputation, and not otherwise. High-quality backlinks represent links pointing to your website from another website of higher page authority and status. For the sake of SEO, you want to stay away from having any backlinks to a site that has similar or worse page authority compared to your current website. That will have no impact on your rankings whatsoever.
Getting The Best Links
Due to the fact that backlinks are of different types, it is wise to have a set plan ready when you set out to get them. Getting backlinks does not really need any superior technical skills. Rather, it has everything to do with relationship and network building.
The most effective way to acquire organic backlinks is via high-quality content because other websites will like a link referral to you when they have reasons to do so. Here are tips to help you brighten your chances:
Be active on social media, as well as frequently linking back to your website content that is relevant.
Be in the habit of adding new blog posts, as well as guest posting on other blogs.
Leverage directory sites and quality search directories
Simplify the process people have to go through in sharing whatever you create with social share features and links.
Write press releases, articles, blog posts, case studies, and any other content type that can be shared. Backlinks can also be shared via images, so do not forget infographics.
How To Avoid Backlinks
There is one really important thing you need to think about when it comes to acquiring backlinks. Never employ the infamous black hat strategy or any other funny method to get your backlinks. Experts recommend that you should build backlinks with time, instead of trying to acquire all of them overnight with money. It is easy for Google or any other search engine to find such acts, and that could get you into serious trouble with the web police. That is, something like that will affect your reputation.
The best is for you to get your backlinks little by little after a healthy period. That way, you can be seen as trustworthy and credible. It will equally affect the ranking of your site in SERP.
Backlinks are an important ingredient of SEO. Do not forget to give them due consideration anytime you are looking for ways to boost your rankings. Think of them anytime you want to improve your website credibility and visibility. Failure to do so will cost you more than you can imagine.
Conclusion
You want people to see your website whenever they are searching for related content on Google? It is not going to happen by chance. You need to start giving serious attention to your content SEO if you have not been doing so. And for the umpteenth time, your SEO success will be incomplete without any backlinks knowledge. SEO strategies are only complete when backlinks are part of the whole scheme. Thankfully, this article of What Are Backlinks And Why Are They Important For SEO has helped you understand what backlinks are and how they can be useful to your website. They are of great significance to your marketing strategy because it can help improve your SEO. Start building your backlinks today, and you will be on your way to becoming Google's best friend in case anyone comes calling for your content.
So that's all from this blog, I hope you get the idea about What are backlinks and why they are important for SEO. If you like this post, then please share it with your friends. If you have any confusion related to this blog then you can ask me in the comments section down below.