For most bloggers, the creation of quality content is never a problem. They do it every time anyway. It's easy. However, coming up with Eye-Catching Titles is not as easy. Have you ever wondered why that six-word title takes you so much time to compose? Well, it is the power that the title comes with.
You obviously want your blog to go viral, right? That motivation for creating awesome and sensational blog content should equally apply when choosing a title for the post. The title of your blog post will not only make you famous among the online family but also make your post go viral. This is the bitter truth: if you can't come up with catchy headlines, you can never become a successful content creator.
The internet is so crowded with blogs that you can't avoid being creative in your headlines. This is what will attract readers to your post and eventually help it go viral. What's more, this is the era of digital marketing. That said, blogging for marketers becomes crucial in promoting their brands online. The toil of writing creative content may be washed away by capping it with an inappropriate title. Before you know it, your article is left unread, racking zero shares, zero comments, and most damning, zero likes! Such a situation can easily kill your blogging career by wiping out your motivation for writing more content.
Before it gets to that point where you abandon your writing career, get to know what a powerful title can do for your blog. Learn about keywords and how they help boost your title. Whenever you are writing a title, make it a big deal – treat it like a do or die situation. Don't mind if it takes you 60 minutes to compose. This is the cost of Eye-Catching Titles.
Choosing the right keywords to compose your title will eventually lead to more social likes and shares. Here are a few tricks to help you concoct a catchy headline for your blog posts:
1. Aim at Short But Unique
The use of generic keywords in composing the title for your long-form content is crucial. It helps the article remain short and meaningful. A short title with a unique rationale will instantly catch the attention of readers. When doing a list post, aim at originality. Avoid words that generalize and consider the following words instead:
Facts
Tricks
Ways
Ideas
Tricks
Reasons
Including keywords in the title helps it remain short at the same time search engine friendly. In fact, you should aim at keeping your title characters less than 55. This is to avoid the truncation of the title by Google. A length analysis study showed that titles with less than 55 characters or approximately 6 words earn the most click-throughs.
Using the keywords appropriately is also important. This, particularly, keeps the writer from stuffing keywords anyhow. Since most readers already have an idea of what the post is all about, blatant keyword padding will totally put them off. You can find the most popular suggestions for gaming websites or other niche keywords generated by WordStream's Free Keyword Tool.
2. Use Trigger Words
Trigger words are words, which when used, will invoke emotional reactions in the reader. Insertion of the right trigger words in your title will get readers to click on your blog post and weblink like never before. Use words like:
"Why"
"How"
"What"
"When"
These words are powerful and will have a great impact on your title's effectiveness. The curiosity they evoke in a reader is essential to the readability of your blog. In quenching their curiosity, the readers will automatically scroll down and read your blog content.
Creating Eye-Catching Titles with an element of curiosity places your blog post ahead of the competition with the average writers. Posts with trigger words will be read by a larger percentage of readers.
3. Use Numbers in Your Title
Using numbers when composing Eye-Catching Titles has been a long-time practice now. Why? Because it has worked over the years. Most magazine writers and editors strongly insist on the user numbers to start off headlines.
This is evident in most magazines and tabloids on the checkout lanes of most stores. As much as the story being told in a blog post can be forgotten, the numbers quoted cannot. Most people tend to have a quick remembrance for numbers, and it gets better whenever obscure numbers are used, say 13 or 29. This will definitely catch the readers' attention.
A report from SiegeMedia indicates that using numbers in blog post titles results in a 20% increase in the CRT (Click Through Rate).
Another survey was conducted by Nathan Safran regarding headlines. They used five headlines in their test: One containing a number, a normal headline, another with 'How to', one addressing the reader and one containing a question. Can you make a guess of the winner? The headline with a number! By a huge mark for that matter.
Using a number, either as a prefix or a suffix makes the title impactful and instantly draws the attention of the reader.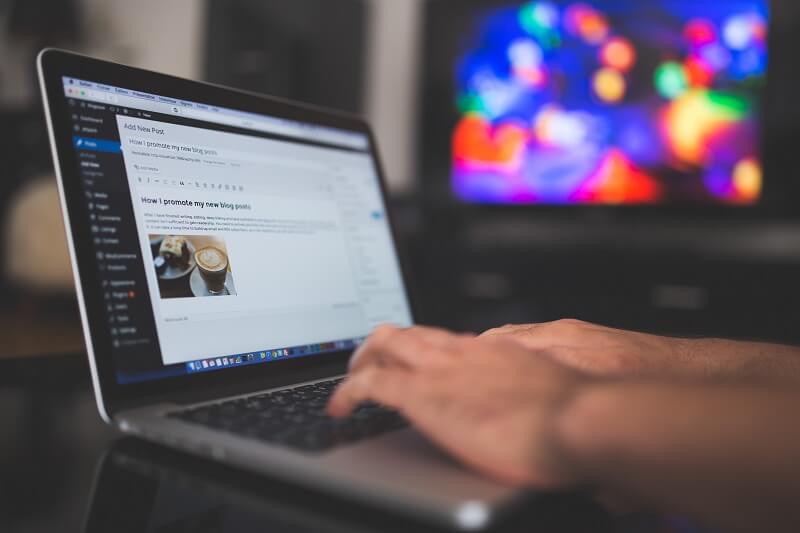 4. Make Use of Negative Words
Curiosity is a part of human psychology that can be easily exploited by blog writers. An observation by Outbrain involving 65,000 link titles unearthed the importance of negative words on post titles.
The CRT on titles with negative words such as 'worst' and 'never' was 63% more than titles with positive superlatives such as 'best' and 'always'.
Human beings are engineered in such a way that fear drives them. By any means, they will try to avoid any danger or negative consequence. That is why negatives play the role of attracting readers so well.
Some of the best negative words to use on blog titles include:
Mistakes
Avoid
Disaster
Destroy
Fail
5. Let Your Title Resonate with Many People
In this era where online readers will meet so much content on the internet, creating one that they can easily relate to is the pathway to your success in blogging.
Readers will connect easily with the writer only if they feel that they are being addressed directly. The key element in creating such a headline would be the use of 'Your' or 'You'.
Conclusion
The title is often neglected by most writers. They probably attend to it last and figure it out using the least time. For them, it is the cherry on the cake, which is wrong. The secret in writing an eye-catching titles involves the combination of several tricks, as pointed out. Most important, avoid writing your post title as an afterthought. When creating the Eye-Catching Titles to your blog post, always ask yourself: What do I need to say on the title to make readers move on to my content?
Bio
Thomas Glare is a dedicated digital marketer and IT specialist. He is an expert in using Adwords and Google Analytics. Thomas enjoys writing to enlighten his readers who love digital analytics but have no idea how to code. Thomas has been actively exploring the gaming industry and checking out every new site. His passion as a former designer is video graphics and stunning visuals.
Read Also – What are Tracking Cookies