Hey, readers are you looking for the best online photo editing tools like Canva in 2021? If so. Then you are in this right place, In this blog, I have listed the Best Canva Alternatives that you can use in 2021 to design creative and attractive Graphics for your company website, blog, ads, and social media.
In this blog, you will get the basic idea about all the online tools that you can use to create attractive graphics for your website online. If you want to create graphics that grab visitor's attention, then you need to know about the latest graphics design trends.
So without wasting more time lets discuss the best Canva Alternatives.
1. Desygner (Free or Premium Plan)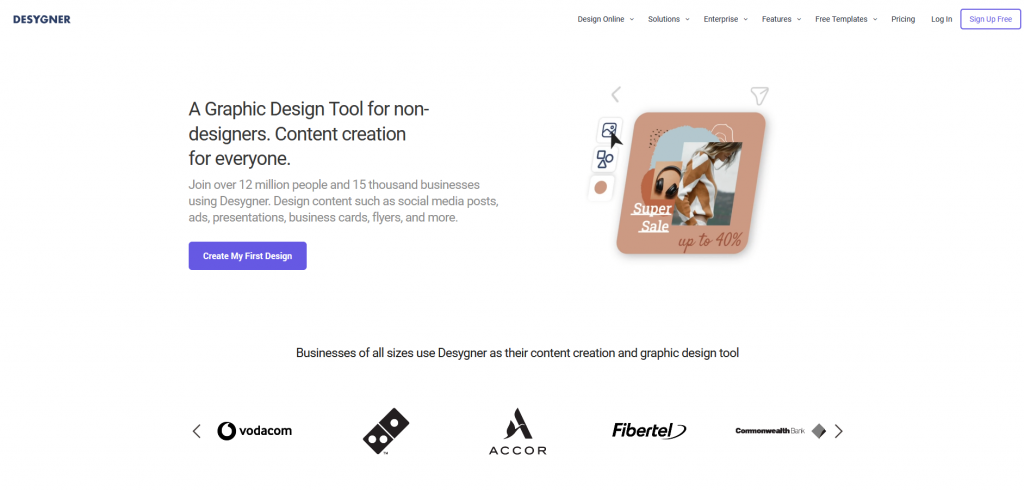 Desygner has free and paid plans for its users. They come in compact and straightforward interference. You can drag and drop your desired photos. It will provide you all the important tools to edit the image. You can also create your design with multiple enhancements and improvements.
Moreover, you can create beautiful social media posts by using the Desygner application. You can also use their templates for making different posts and images of your choice. Ideally, you can save your work in JPG and PNG formats.
2. Visme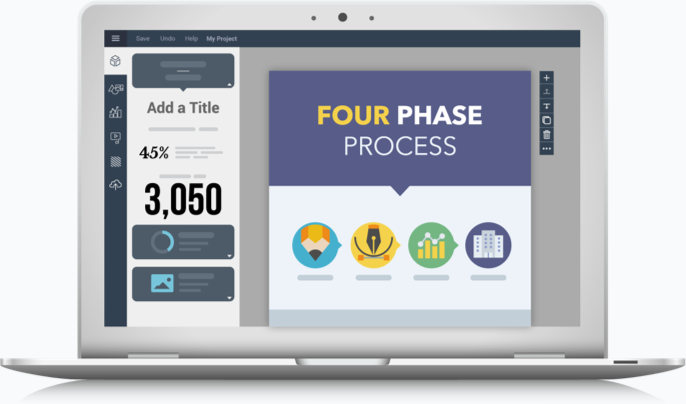 Visme is a great Canva alternative because it gives users the power to create anything they can create with Canva and more. From marketing graphics and business documents to sales presentations and interactive infographics, Visme's visual content creation tool provides a user-friendly drag-and-drop interface plus thousands of professionally designed templates to start from.
Take advantage of data visualization tools, animated illustrations, vector icons, stock photos, color themes and more to create the perfect design for your brand. Store your branding information in your dashboard to easily access your brand colors, fonts and logo. Sign up for a free account to explore this graphic design tools.
3. Fotor (Free or Pro Plan)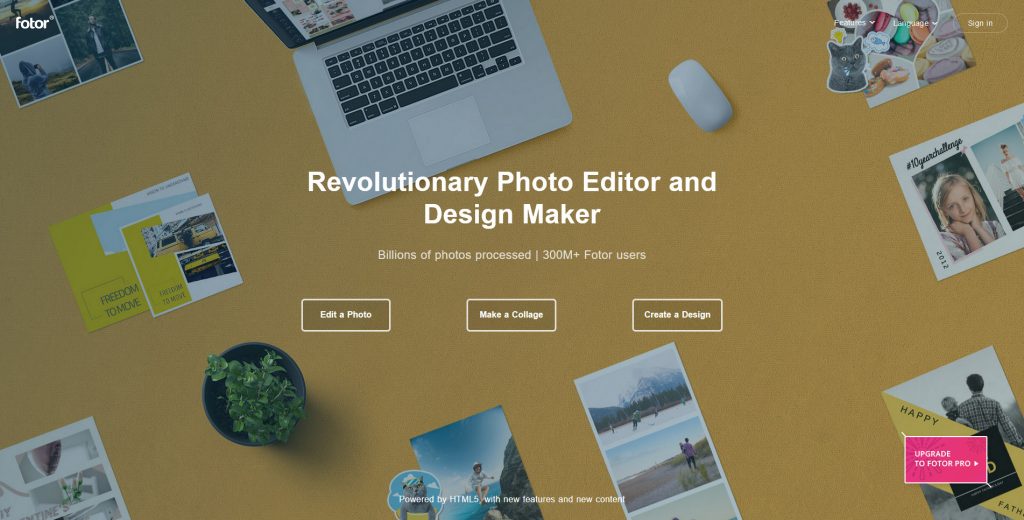 Fotor is a free and paid application for designers. It contains a verity of free templates, designs, and shapes that help you create different cards, flyers, and posters. Fotor has a unique collection of designs and shapes that make your photos very attractive and colorful. Moreover, these templates contain Facebook, Instagram, and twitter posts templates that help you create graphical posts by just drag and drop process. Fotor also offers hundreds of fonts and stickers that assist you in creating a unique and stylish post.
4. Stencil (Free Basic or Pro/Unlimited Plans)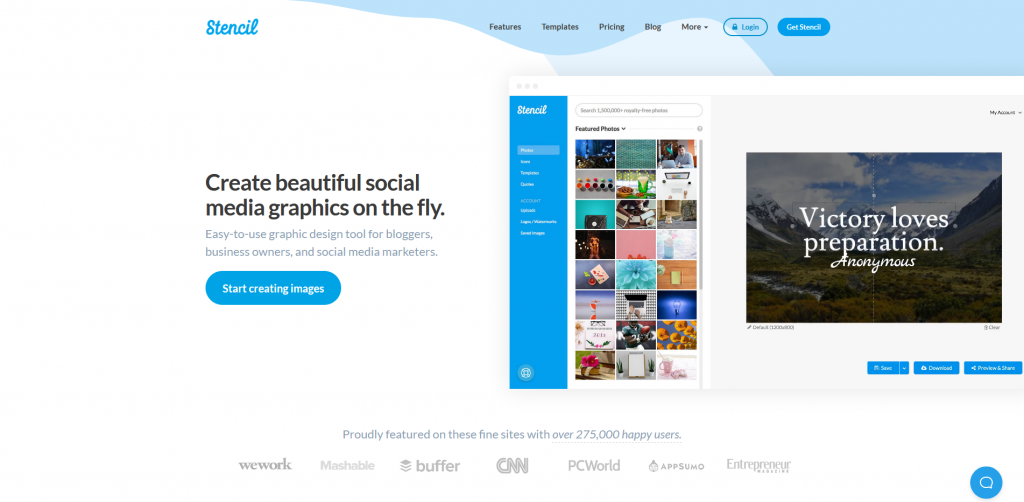 The stencil is a free and paid professional photo editing and image creator software. It is available for both Windows and Android OS. This has facilitated and straightforward interference. It comes with hundreds of stylish fonts, images, effects, and filters. The free version provides you access to create only ten images in a month. Moreover, you can create unlimited images and access to cloud storage in the paid plan. It is a professional software for bloggers, social media influencers, and page creators who need regular posts.
5. PicMonkey (7 days free)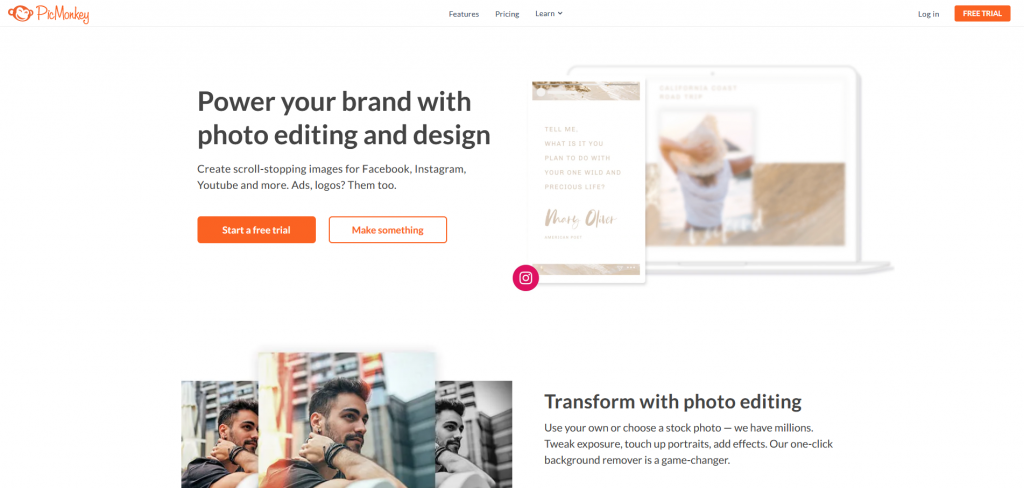 PicMonkey is another alternative of Canva software. It has extensive facilities for users that want to create and edit different images. PicMonkey allows users to access millions of templates and pre-installed designs. These designs and templates help the users get an idea and utilize them to create your design and post. You can use different filters, masks, and stickers to enhance your image and pictures' beauty. It will help you create business cards, posts, ads, logos, emails, and a graphic invitation.
6. Design Wizard (Free Basic Plan or Monthly plan)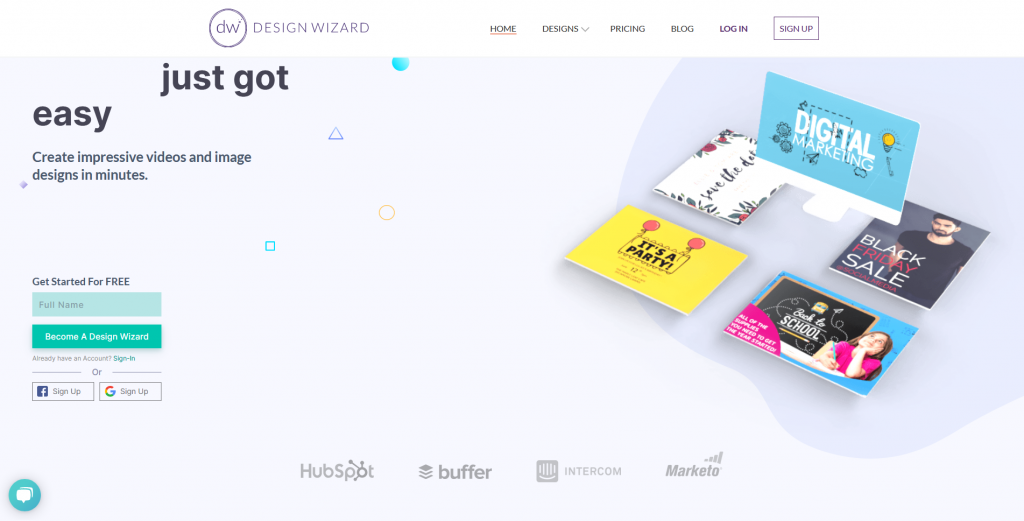 Design wizard provides extra professional and classified photo creation and editing as well. For beginners and learners, a free standard plan is best. It will allow you to edit different images, create images, and use multiple filters and effects. Moreover, this software provides you with free video editing, video maker, photo templates, and post creator. Design wizard provides you image storage library, online cloud saving, and free fonts.
7. Shutterstock Editor (Free)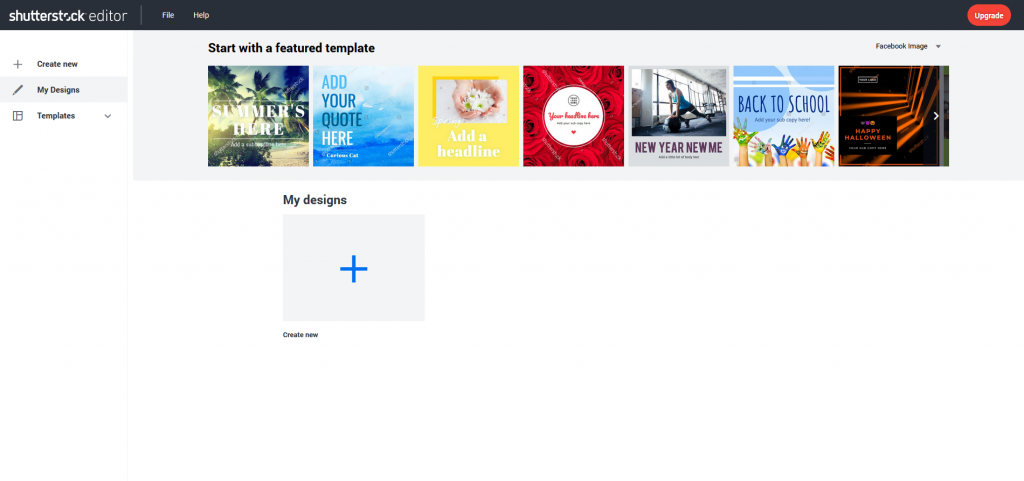 Shutter stock is a free editing site. It will enable the user to create and edit multiple images without any payment or plan. This will provide simple and straightforward designs to the users that make perfect sense. It will provide free image categories to choose multiple images related to fashion, symbol, and people. You can create multiple posts and use filters that suit to your images and templates. In this way, Shutterstock assists you as the best Canva alternative.
8. BeFunky (Free Basic Editor, can be upgraded)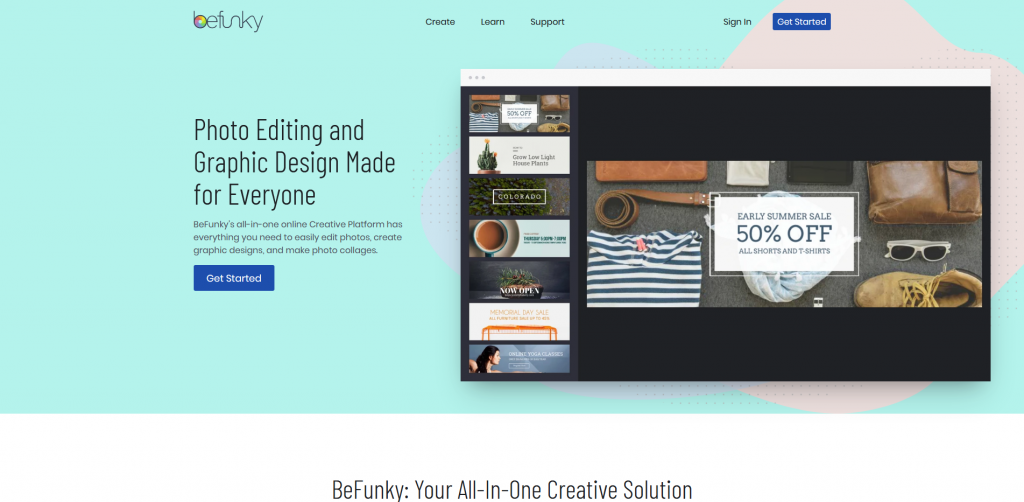 BeFunky is another free website that is used as a Canva alternatives. It has a helpful and straightforward interface. BeFunky contains all the useful tools, templates, and other related features needed for editing, creating designs, and posts. It contains a wide variety of templates, designs, filters, stickers, and useful editing content. BeFunky is the best website for design, collage, and edit images for a professional editor.
9. RelayThat (Sign up for a Free or Monthly )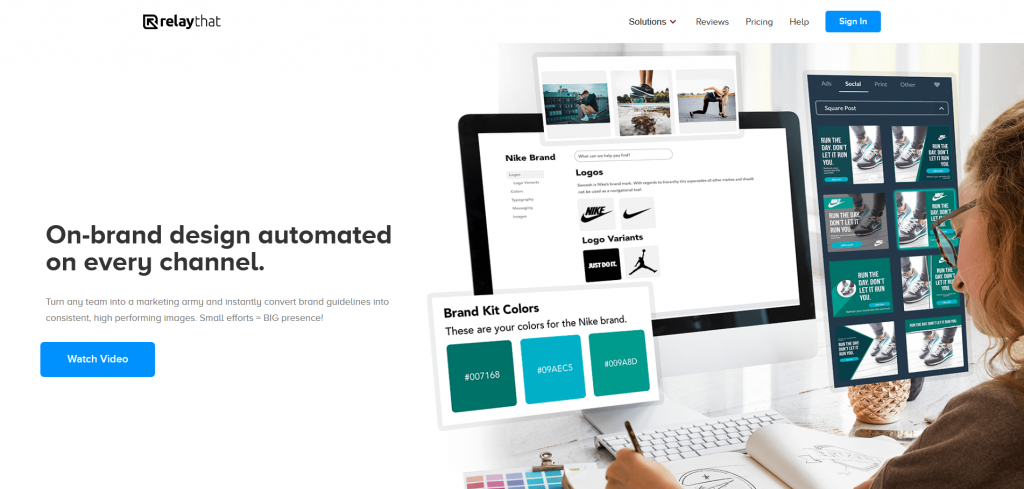 RelayThat is a free website for one month and has a monthly subscription as well. It is an excellent platform for creating different brand images, photos editing, flyers, logos, and other designs. Relay: It contains millions of free images, designs, and color platters for their users that help you create images, posts, and logs. It also gives you creative suggestions to build smooth and classy images to get the audience's attention.
10. Crello (Free Basic plan)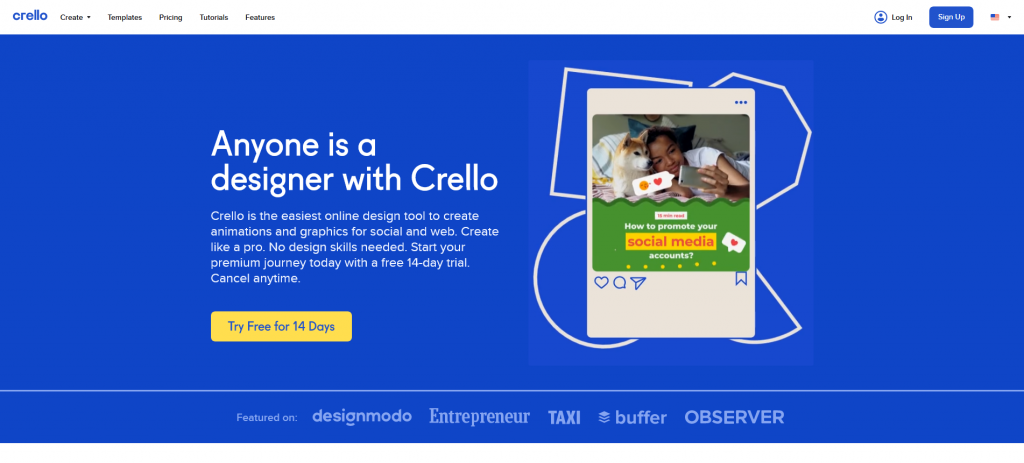 Crello is another free website that creates and edits images. It comes with multiple design templates and color platters that you need to create images as well. This has a simple interface that assists the users to use the website easily. It makes you able to get all the professional designs and templates. Moreover, you will get all the necessary information about creating posts, logos, branding posts, and other social media images. It will enhance the user's experience by providing them with step-by-step tools and best color section ranges.
11. Easil (Free Basic plan; 30 days – Pro Plan for Free)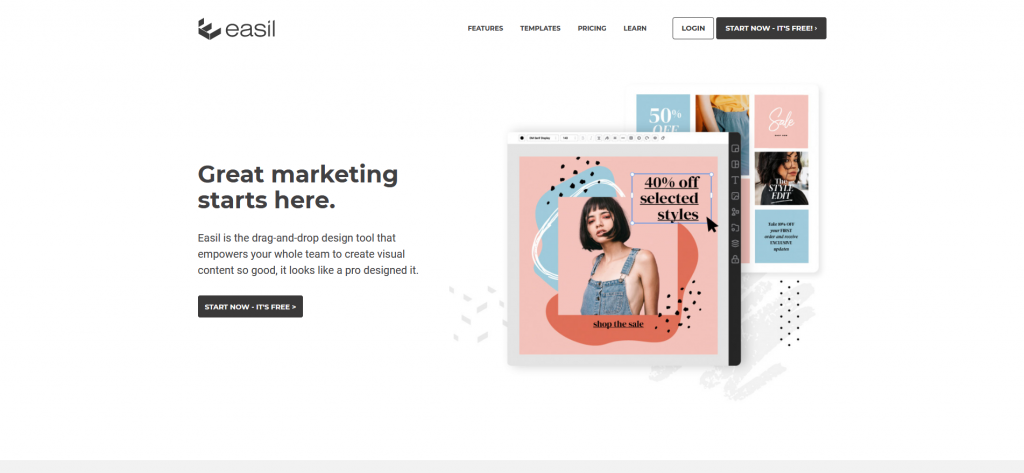 Easil is a professional website for image creation and editing. Easil comes with a free and basic plan for 30 days. This is a simple website to use; you need to upload an image and utilize the verity of editing tools. Moreover, you can also use the ideas, templates, and pre-installed filters to enhance your image's beauty and colors. Easil also provides 1000 of designs, templates, and fonts for writing and creating beautiful cards, flyers, and related objects. You can also get transparent and PNG images by selecting the Easil plan. It will give you more options and creativity.
So that's all form this blog. I hope you enjoyed the list of 10 Best Canva alternatives in 2021. If you like this article then please share it with your friends. Now it's your time to tell me which tool you liked the most in the comments section down below.