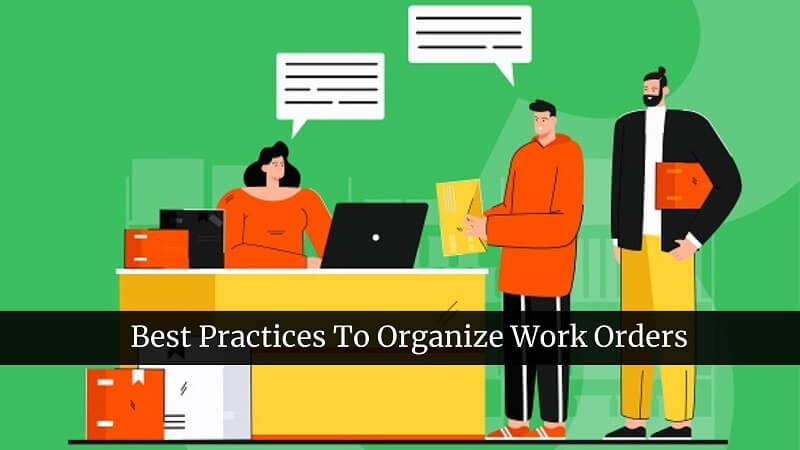 Actionable Tips To Help Organize Work Orders In Your Service Business
in
Technology
on January 24, 2023
Processing, assigning, prioritizing, and monitoring work orders is complex, especially in field service and construction. Managing the requests is time-consuming and tedious, and only a few businesses have a streamlined approach. So, it is crucial to organize your work orders to ensure you don't meet high-priority or urgent appointments. Work order management also helps assign tasks to prevent wasting time and improve customer service and productivity. It also lets you keep records of every task for easier invoicing and performance tracking. The following are the best practices to organize work orders.
Use Work Order Management Software
Proper scheduling is one effective way of managing work orders. You can easily view and update schedules from any place to prevent disruptions. So, the best way to schedule work orders is by using the software. For instance, construction CRM allows managers to assign tasks based on priority and skills. It also provides an easy way of tracking work progress and generating invoices. Work order software also helps track the hours and resources invested in a project to determine efficiency.
Determine Priority
Another way of managing work orders is by prioritizing orders. Establishing a standardized set of placing orders according to priority ensures you don't miss out on urgent ones. You need a proper way of identifying the tasks that require immediate action and those carrying the highest value.
Have A Centralized System For Managing Incoming Orders
You need a centralized approach to handling work orders from different clients. Sticky notes and spreadsheets are a risky way of recording orders. So, you need a transparent process of managing orders to ensure you don't miss appointments. With a centralized approach, it is easy to distribute orders and encourage team collaboration. With work orders coming to the same place, you know where a request is coming from and the urgency of the request. This way, you can systematically assign tasks and prevent duplicate requests.
Ask for Formal Submissions of Order Requests
Even after discussing projects in a meeting, it is crucial to ensure a formal request is sent to your office. So, provide a template to manage requests efficiently and effectively. This way, you can map out requests and receive the required information to complete these tasks. This way, you will understand the official requests sent.
Use Mobile Technology
Mobile apps have become popular in managing businesses and streamlining processes. They can also help manage orders and save money when you can easily communicate with technicians, managers, and other workers. So, with a mobile app, you can easily manage maintenance and send information to technicians at the site. This speeds up the completion of tasks so that workers can move on to the next. Using mobile work order management enables field service managers to organize and schedule work orders for the workers easily. You can communicate with your workers from the app to confirm work progress and any changes.
Wrapping Up: Best Practices To Organize Work Orders
These are best practices to organize work orders effectively and eliminate errors. The best way you can process orders, prioritize and assign orders is by using CRM software. It provides various features that help you improve operations and customer relationships.
Also, you can check: 4 Best ActiveCampaign Alternatives: Best CRM Software for Your Business in 2023.