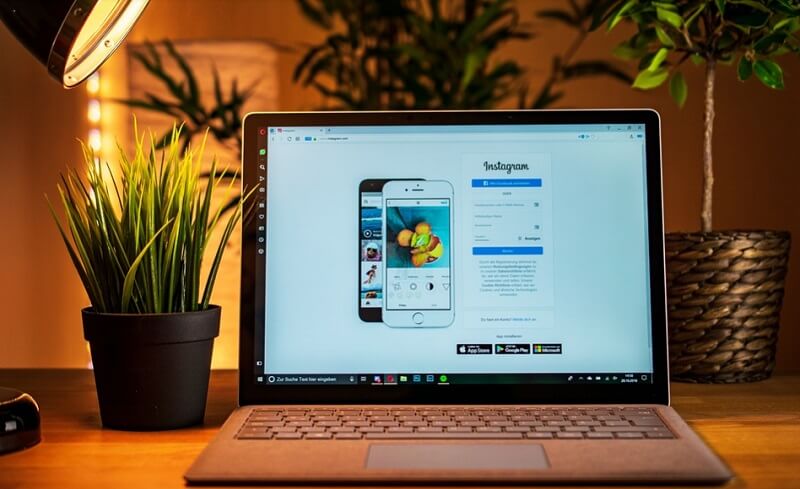 How To Make The Best Use Of Instagram Stories For Branding And Marketing?
in
Technology
on September 5, 2020

If you decide to use Instagram stories, be ready to face stiff competition for gaining visibility by competing with 500 million daily users. Instagram Stories are great only if you know how to spin great stories with images, videos, and animations that require special designing skills.
Although images can speak a thousand words, telling stories with pictures is far from easy. Because it is much more than just using beautiful pictures of high quality. The photos must be emotive, aligned to the brand. Its sequential use should help narrate a captivating story that resonates with the audience, brings them closer to the brand, and encourages them to take some affirmative action. They should like the story, comment on it, and then gradually turn into the brand's followers.
Posting Instagram Stories is just the beginning, and you must take some action to ensure that it can grab eyeballs quickly. To reduce the time it takes for stories to become popular, you can log on to Insta4likes.com to buy likes, followers, and comments from real people and trigger real interactions with the brand.
The Instagram feature of posting images from your camera roll allows you to showcase your creativity by uploading pictures captured in the last 24 hours. To make the photos more vibrant and eye-catching that stoke the right emotions, you must use various Instagram features that help to add more context to images that translate into compelling stories.
Instagram Stickers
To add a dash to your images, you can use Instagram stickers which are immensely versatile in adding extra dimensions to the photos. After taking a photo or video, tap on the sticker button on the top righthand corner of your screen where you will find a stock of stickers ranging from weather to location to the current time and more. The stickers are so versatile that you can resize it by expanding or pinching with two fingers and even position it anywhere on the image by dragging it across the screen.
Location Stickers
Adding a location to images lends more context to the story. You can tap on the 'Stickers' button and choose the 'Location' option that will be automatically added to your stories. Once the location appears on the image, you can change its color.
Hashtag Stickers
Adding hashtags on images is easy by tapping on the hashtag stickers that will prompt you to write the hashtag.
Poll Stickers
To judge the response to your Instagram Stories, you can add an interactive poll sticker to it that allows you to ask a question and see the answers received for it. Select the poll sticker from the Stickers menu. It will prompt you to frame a question and customize the poll choices. Post the story after creating your poll that will allow your followers to vote on it. After voting, your follower can see the voting trend by identifying the leading choice at any point in time.
Countdown Stickers
As the name indicates, these stickers are excellent to build a tempo and excitement in the run-up to product release or a big event. Select Countdown stickers from the sticker tray, and after adding a name, add an end date and or time along with a chosen color and share with your story. Once created, a countdown sticker stays in the sticker tray until the countdown is complete, and you can use it in some other stories. When your followers tap on the countdown, they will receive a notification.
Stickers are also available for time, temperature, @mention, GIF, quiz, music, chat, questions, and Emoji slider.
Stories Highlight On Instagram
Instagram Stories are visible or 24 hours after which it disappears. To extend the time for viewing your stories beyond 24 hours. You can use Stories Highlights, a feature introduced in 2017. Stories Highlights appear on your profile under the bio. In addition to Highlights, stories archive is another feature that stores the posted stories after the expiry of 24 hours so that you can repost it later.
Target Your Audience
Since Instagram Stories is an excellent tool for branding. It is critical to reaching out to the specific group of the audience for whom the story is meant. Instagram provides a feature for choosing who can see your story. By using the 'privacy settings' of your account. You can allow your followers only to view your stories by marking them as private. Again, if you want to hide the story even from your followers, you can do that too. Creating Instagram groups like your 'Close Friends' helps you to customize the visibility of Instagram Stories according to your business and branding needs.
Creating a strategy for Instagram Stories that aligns with your marketing goals by keeping the audience in mind will help drive the campaign in the right direction.
Read Also – Should Graphic Designers Real Instagram Followers? Smart Ways To Go About It