Тhe popularity of online shopping is growing at a rapid rate. According to eCommerce stats, eCommerce sales surpassed $3.7 billion in 2019. This number is expected to increase to $4.8 trillion by 2021. But popularity also means competition, so if you want to cut through the noise. You will need some effective eCommerce marketing strategies.
In this article, we're offering 5 eCommerce marketing tactics that will help you bring traffic to your website, get new customers, entice old ones to keep coming back to your store, and ultimately, increase your eCommerce sales.
1.  Personalize the Shopping Experience
If you want to stay ahead of your competitors, your customers need to feel like you're dedicated to helping them find the right product. Just take a look at Amazon. The eCommerce giant personalizes virtually everything: they show related products and products customers might be interested in buying. It's like every customer has their own Amazon store.
Personalization is a great way to connect with customers, so do your best to offer them a unique shopping experience aligned with their personal style and preferences. Use name personalization on your site or in your emails, recommend products based on shopping history, or include personalized quizzes.
You can use a "Get to know you" quiz to make your clients feel special. Taking some time to find out what your shoppers want and need might seem like a daunting task but it can help you boost customer engagement and sales in the long haul.
2.  Try SEO
If your eCommerce site doesn't rank well in search engine results, growing sales will prove to be quite difficult. Compared to other eCommerce marketing strategies, SEO has the highest return on investment, and yet, many online retailers seem to steer away from it.
Instead, they rely on social media and paid advertisement, which are great but require substantial cash flow and continuous efforts. The beauty of search engine optimization is that it only requires effort upfront and no financial investment.
If your budget allows it, you should consider hiring a professional eCommerce SEO agency. SEO pros will be able to expertly optimize on-page elements including meta-titles, meta-descriptions, keyword density, internal site-links, and more, with strategies that are proven to work in order to improve your online visibility and boost sales.
3.  Use Cold Email
Even though many consider cold emailing to be an outdated tactic, it's still well alive and kicking. In fact, in 2019, the average open rate across all industries was 22.15%. Moreover, the conversion rate of a cold email is more than 15%.
However, getting people to open an email from an eCommerce company they'd never heard of before isn't easy. That's why, if you want your cold email campaign to be successful, you need to ensure it is executed the right way. Using a good email outreach tool can be very helpful, but you still need to make a great offer and pair it with a suitable copy to convince people to actually read your email. Here are several tips to get you started:
Send interesting emails. Bear in mind that many people get lots of emails every day. Keep your emails informal but make sure to check the facts, spelling, etc.
Be sure to get to the point fast because the attention span of recipients is extremely low. Do your best to grab them within the first 2 sentences. Research has shown that cold emails containing 900-1000 characters tend to have the highest response rate of 7,5%.
Know your recipients. Avoid copy-pasting and be sure to take a few seconds to go through the email before sending it to the right person with the right information.
4.  Engage with Your Audience on Instagram
With more than 500 million daily active users, Instagram is a platform that connects brands, influencers, and customers like no other.
If you post high-quality photos and use hashtags the right way, you are already on the right track when it comes to building a huge Instagram following. Now, your job is to make the most of your organic presence on this social network through engagement.
Need some ideas on how to engage your customers on Instagram? Try running giveaways and contests or showing your product development process behind the scenes. You should also consider paid options, such as partnering with influencers, adding products to your stories and posts to provide a direct path to purchase, etc.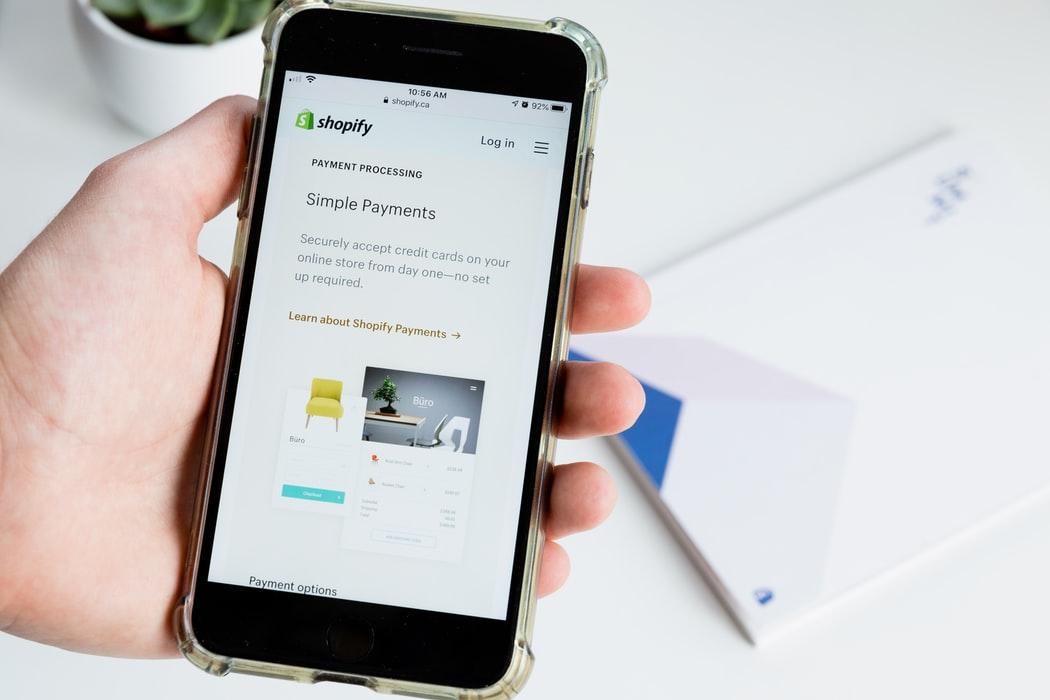 5.  Use Affiliate Marketing
Even though more than 80% of brands use affiliate marketing programs, it is a relatively untapped eCommerce marketing channel that online stores have at their disposal. In fact, it is predicted that the affiliate market will grow into a $6.9 billion industry by 2021.
With affiliate marketing, you can increase your reach faster and more consistently. When you partner with influential affiliates, they promote your products on their social media channels and websites, leveraging their large audiences to your advantage. Besides brand awareness and exposure, the benefits of affiliate marketing also include enhanced social proof, advanced credibility, and strong ROI. And the best part is, you only pay affiliates after the sale takes place.
Final Thoughts
How do you figure out which eCommerce  marketing tactics work best for your online store? Be creative and experiment. These 5 tips are a great starting point to help you create a loyal following that comes back to buy from you over and over again.