Hey friends, In this article, I have listed the 7 best free android navigation apps in 2023. So keep reading.
Anytime navigation apps are mentioned, most people only think of Google Maps. They can almost recommend Google Maps without winking. As such, it will be fair to establish that Google Maps is very reliable.
Thanks to the many updates it has been getting over the years. But while you can locate virtually anywhere with Google Maps, other apps also serve the same purpose.
So if you are not comfortable with using Google Maps, there are other options you can work with. This post will be intimating you with the best free android navigation apps you can count on any day.
List of The Best Free Android Navigation Apps:
1. Google Maps
2. Waze
3. HERE WeGo
4. Maps.me
5. Roadtrippers
6. Mapquest
7. Sygic GPS Navigation & Offline Maps
1. Google Maps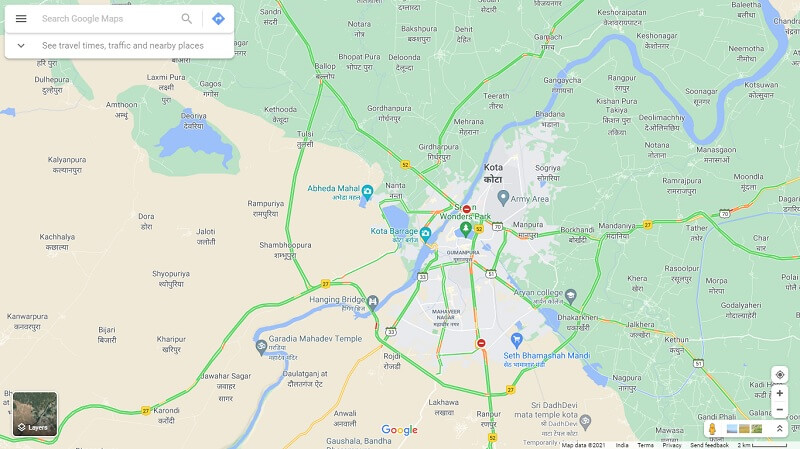 It's only fair that we start with Google Maps because it has remained one of the most effective navigation apps. With its frequent updates and user-friendly features, you can rely on Google Maps to take you safely to any location.
In addition, it is designed with satellite imagery as well as 360 degrees of street view, enhanced by augmented reality. It also has route planning for cars, foot, bicycles, public transportation, and air.
Besides being a navigation app, Google Maps is equally equipped with real-time traffic information. The best part is that you do not have to pay a dime before you can use this near-perfect application.
---
2. Waze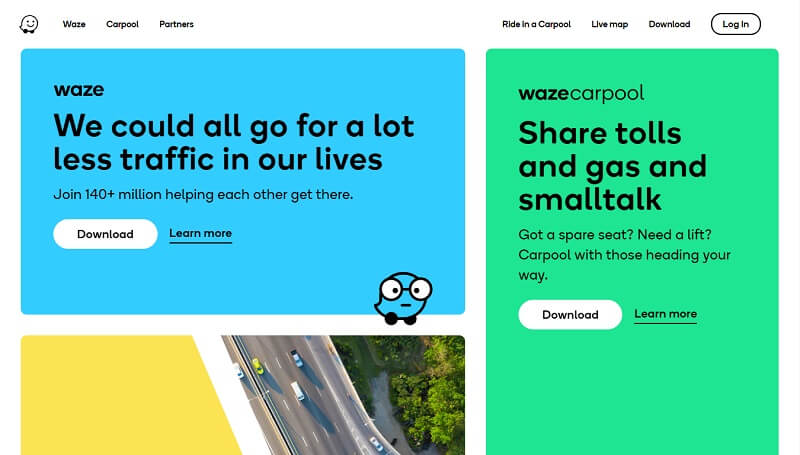 Google also owns Waze! Are you surprised? It has a couple of features that are similar to what you would find on Google Maps. Unlike Google Maps, though, it mainly has routes for car trips.
Waze has more information than Google Maps regarding real-time traffic situations. Waze has a minimal and sleek interface, and it's not without several customization features.
People who work as field salespersons have found this app to be particularly useful. Waze is also free, like Google Maps.
---
3. HERE WeGo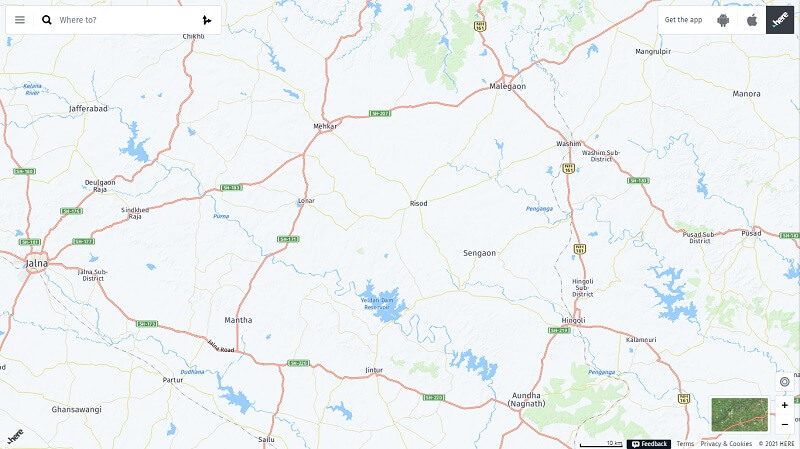 Another navigation application that has great information on real-time traffic is HERE WeGo. You can even access it offline. Like most GPS applications on this best free android navigation apps list, HERE WeGo does a comparison of all available routes and presents you with the best option.
With its offline maps for over 100 nations, you can decide to use HERE WeGo if you find yourself in a place where there is no internet.
That said, the biggest attraction of this app is that it intimates you with traffic as well as parking data before you move.
That way, it can be highly effective for order delivery because it will help you plan your deliveries efficiently. And the most amazing thing is that it comes for free!
---
4. Maps.me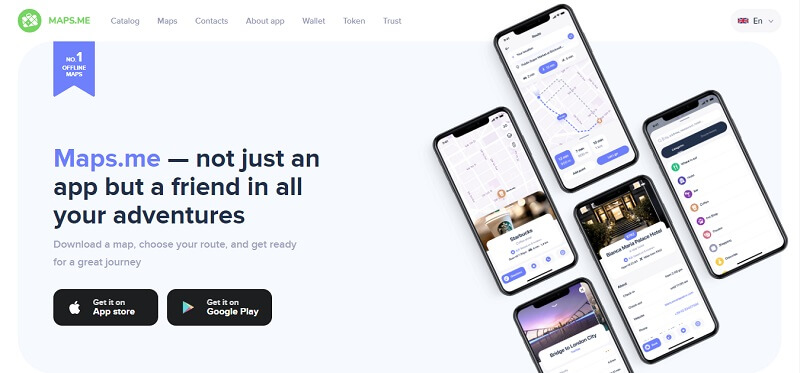 Maps.me has become a favorite for many because of how it is regularly updated. There are also a couple of offline maps you can work with should you lose your internet for any reason.
This offline feature helps conserve your battery since you wouldn't need to turn on your network to use it. Maps.me is a reliable GPS app because of how its users are updating it.
One of the shortcomings of Maps.me is that businesses don't get enough updates. Also, it takes too long a time to re-route your destination when you take a wrong turn. This app is entirely free!
---
5. Roadtrippers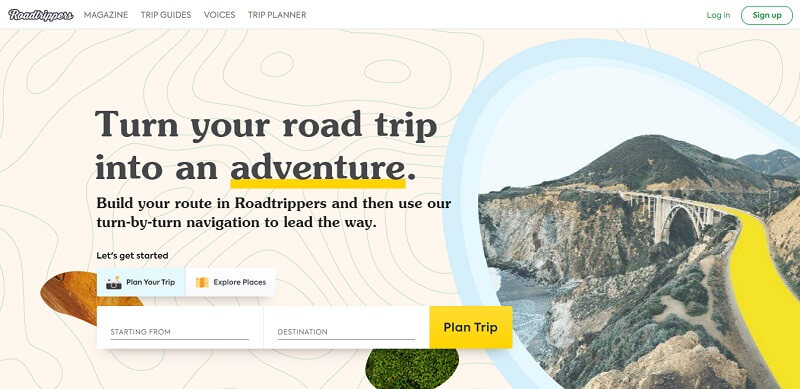 Roadtrippers rewards you with the most recent fuel prices in various locations. This has become highly sought after due to its planned 25 million trips and over 7 billion miles already covered.
Drivers have found it easier to plan their trips with Roadtrippers over the years because of its features. If you want to explore new locations, Roadtrippers is what you should use.
That's because the planning process is engaging and intuitive. It allows you to plan your trip between locations, suggesting places you can explore as you travel.
You can look for where to stay within your travel route with Roadtrippers. You can synchronize it with Google Maps for easy navigation.
Roadtrippers is free, but you need to get the Roadtrippers plus app if you want to enjoy more features.
---
6. Mapquest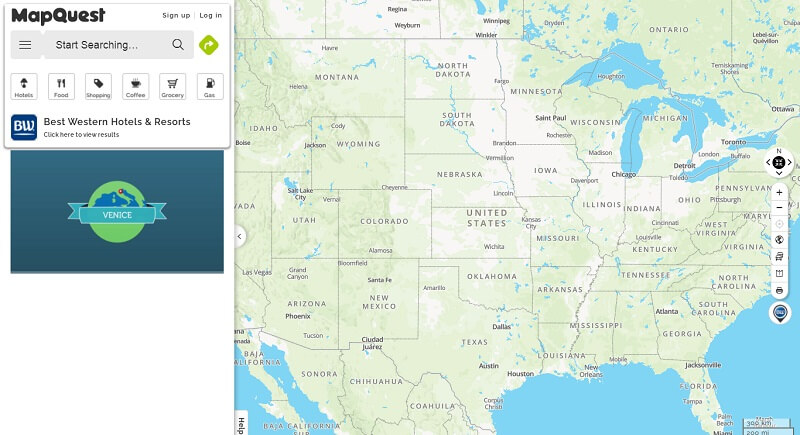 Mapquest allows you to create a custom map and also locate the most affordable gas prices. There are indications that users prefer Mapquest because of how interactive it is.
You can easily discover gas stations, groceries stores, hotels, and a lot more. This app provides users with real-time traffic reports, like traffic webcams, incidents, and slowdowns.
This GPS app allows you to add a maximum of 26 stops, allowing you to save time and money on gas. Mapquest stands out from other GPS apps due to how it lets you create and share custom maps with your loved ones without stress.
The app is free, but it cannot be accessed offline.
---
7. Sygic GPS Navigation & Offline Maps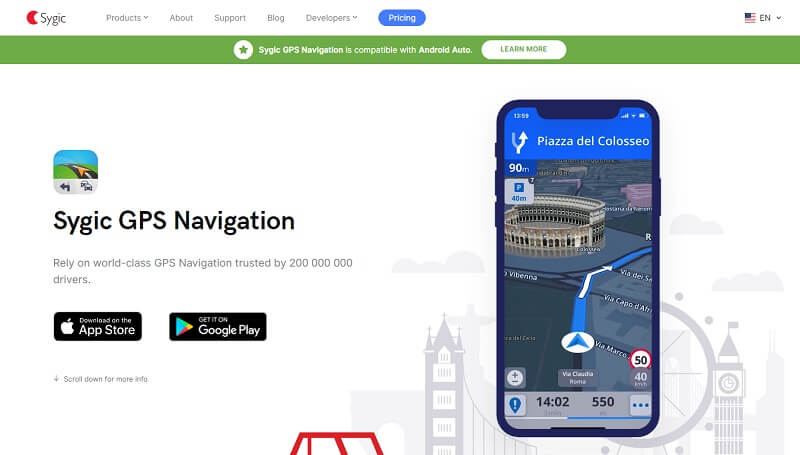 Let's begin with one of the major benefits of this app: it comes with multiple view options. You can choose between the 2D and smart 3D views.
Sygic GPS Navigation & Offline Maps has an interface that is in a class of its own. This is arguably one of the best navigation apps you can ever find.
If you need a reliable app for your road trips, this app can work the magic.
All driving instructions come timely and are accurate. It also has the advantage of re-routing your trip quickly if you ever take a wrong turn.
Other features that make this app unique are photo navigation, heads-up display, celebrity voices, dashcam feature, and speed camera location information.
You don't have to pay any money to enjoy certain features in this app. But, the thing is not all the features mentioned above can be accessed on its free version.
---
Conclusion
When it comes to free android navigation apps, you have a wide pool to choose from. You mustn't use Google Maps if you are not okay with its features or UI.
The options highlighted in this post are just as good, so you can go with any one of them.