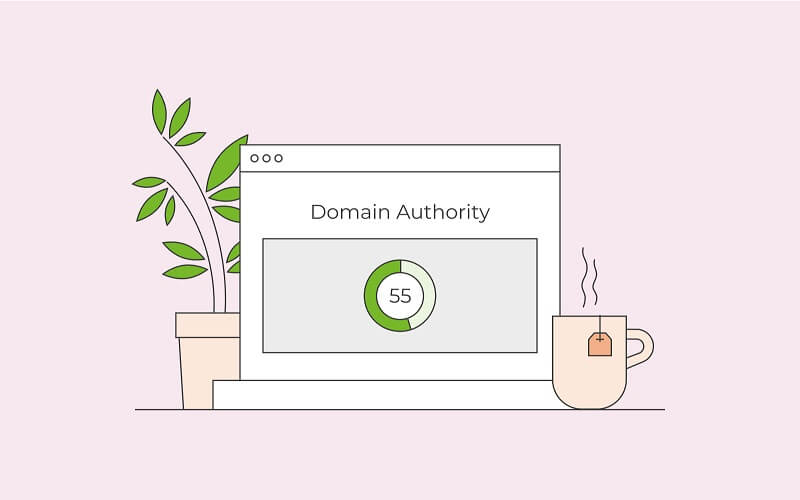 Why Domain Authority Is Very Crucial To Having A Good Search Engine Optimization Campaign
in
Detailed Guide
on March 10, 2023
Do you want to know how to increase your website domain authority in 2023? If yes, then keep reading this article.
The only websites that are able to distinguish themselves from the general crowd of search results will be visible to the audience they are trying to reach. In this post, we will discuss the significance of domain authority as a ranking component and explain why it is so significant.
A quick recap: There are four main components that make up targeted search engine optimization. The level of relevancy of your material will immediately rise if all four of these aspects are properly maintained and optimized. Google will give your site a higher ranking as a result of this.
We'll work on the technical aspects of SEO.
Assessing Your Site's Reputation
Relevance
User Experience (UX) and Usability Testing
This is the second piece in a series of four articles that will teach you how to learn how to get your article to the highest ranking in Google organic search results. We'll take a more in-depth look at a ranking component that frequently gets overlooked, and that is Domain Authority.
Assessing Your Site's Reputation
The search engine ranking score known as Domain Authority (DA) was developed by a company known as "Moz," which is a provider of SEO products. It estimates how probable it is that a website will rank on the result pages of search engines (SERPs).
The range of possible values for a Domain Authority score is from one to one hundred; with higher scores indicating a greater capacity to rank. Do you need an illustration? The domain authority of CNN is 96, whereas that of Facebook.com is also 96. Wikipedia.org gets a score of 94.
Why The Authority Of A Domain Is So Crucial?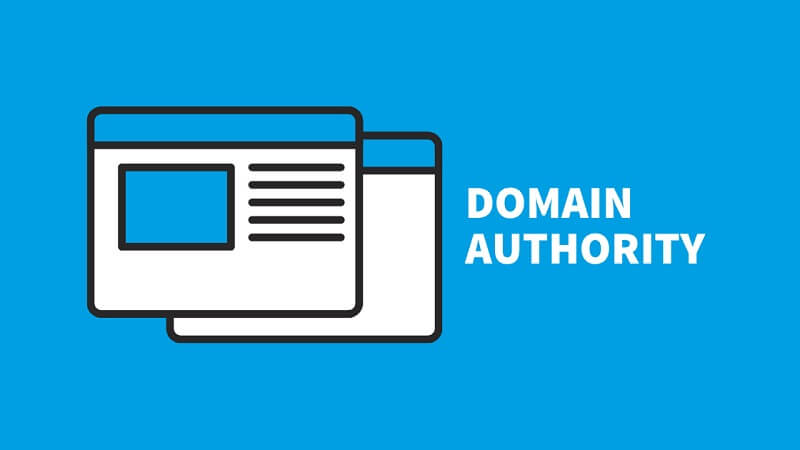 How authoritative Google considers your website to directly impact your ability to achieve a high ranking in search engine results. Google commits to providing its users with information and results that they can trust. This indicates that the more your authority is; the greater the number of customers you will be able to attract via organic search.
If Google does not think that your website is important; you will almost never appear near the top of the search engine results page for any of the keywords that you are targeting. As a result of this, the authority of your webpage has a direct bearing on your ability to communicate with clients via the internet. This indicates that enhancing your reputation and cultivating a sense of trust among search engines ought to be significant components of your SEO strategy.
The methodology that Google uses to evaluate the credibility of a website.
Since the beginning of time, people have been discussing how Google decides which websites have more authority than others. When it comes to search engines, authority is essentially determined by how much reputation your website has garnered through time on the internet. This does not suggest that Google arbitrarily chooses which sites it thinks are reputable; on the contrary. According to a variety of sites, "link authority characteristics" make up 21 percent of Google's ranking algorithm. These characteristics refer to the number of links that point to a domain as well as the quality of those connections. In addition, the number of links to a certain page is responsible for 19 percent of the total weight that is given to page-level link attributes.
Other websites primarily determine the authority of your website by the number and quality of links coming from them. This is by far the single most important aspect.
Many online marketers are under the impression that the trustworthiness of their website is directly proportional to the number of visitors it receives. Even if having a website that consumers have faith in is unquestionably beneficial; the users' opinions do not go into Google's determination of how authoritative your website is.
Search Engines
The authority of a website is established by the search engines themselves, and it is essentially an indication of how much weight the search engines give to a specific website. Users will only visit a website if search engines consider it "important" enough to rank highly. The ability to demonstrate a certain amount of authority on a subject is what enables you to do this.
On the other hand, trust is something that is determined by individual users and relates to the degree to which users can individually rely on the information provided by a website. Although the trust of your users is essential to the success of your website; ranking is not immediately impacted by it.
The following factors are taken into consideration by search engines when determining your website's credibility:

How many links come into your website from other websites? Search engines are able to identify that your website is also reliable and reputable if it has a large number of links coming from other trustworthy and respectable websites.
How well-known and respected your website is. As a rule of thumb, the authority of a website increases proportionately with its age.
The following factors are taken into consideration when customers evaluate the reliability of your website:
Your reputation. Users may place their faith in the data that you provide on your website if your company has been around for a significant amount of time and has a solid reputation.
Your evaluations. Your company must provide exceptional service to its clients if it has garnered so many laudatory testimonials.
The dependability of you. How much your site's users can rely on it to provide information that is both high-quality and accurate.
Your posts. The presence of a large amount of information of good quality demonstrates that your organization is an authority in its field.
There Are 5 Techniques To Increase Your Website Domain Authority.
I'm sorry to be the bearer of bad news, but there is no easy way to make your website authoritative. It won't happen fast, and you should plan on it taking a few months at the very least before you start seeing the results you want. However, there are a few things that you can do to assist your site in making a quick ascent up the ladder to high authority.
1. Provide Informative and Engaging Material.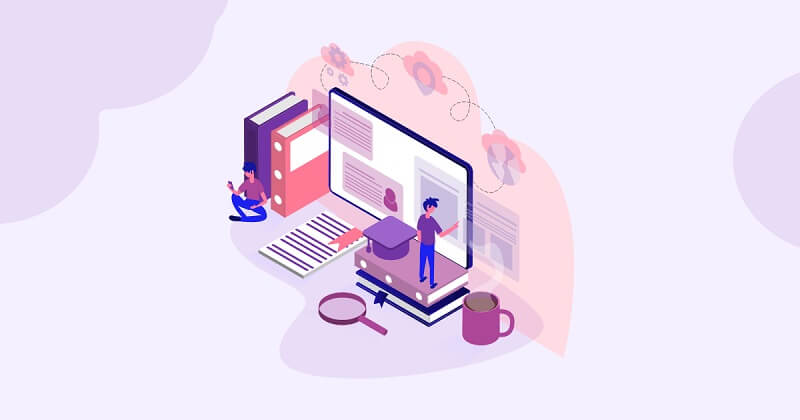 When your website contains high-quality material; it demonstrates to both your users and other influential people in your industry that it is an authoritative resource. It demonstrates that you are trustworthy and knowledgeable in your profession by demonstrating that you know what you are doing. But, having correct information is only one component of quality content; there are other factors to consider as well. In addition to being unique to your website, the content you produce should provide site users with fresh perspectives.
It is Google's responsibility to provide its consumers with the most accurate response they can find. It's important to give people fresh insight into the problem at hand rather than repeating information they've already been given because that's not going to help you provide the best answer.
Concentrating on subjects that are connected to your area of specialization is essential to producing new material that is of high quality. Not only will you be familiar with the history of the subject, but users will have faith in you to offer them correct information because of this. If you want people to think that the content you produce is of high quality; you need to incorporate as many specifics as you possibly can. Long-form content can assist in increasing your rankings, as well as your traffic and page views. As a result, it is to your advantage to go into as much detail as is reasonably possible on subjects in which you are an authority.
A significant portion of the material that you produce ought to be on so-called "evergreen" topics; these are the factors that will continue to be important in the years to come. Although there is nothing wrong with generating material on your company's newest feature that is just relevant for the present; evergreen content has a lot better chance of attracting visitors for many years to come – rather than just a month or two – in the future.
2. Deliver A Pleasant User Experience.
If your website is challenging to use; it will be hard for Google to rate it as authoritative since it does not deliver a great user experience. This is because Google ranks websites based on the quality of the user experience they provide. Your users should be able to simply navigate their way through your website; therefore you should utilize a navigation bar that is easy to understand as well as a sitemap.
Another component of the user experience is how quickly a page load. It ought to be at the very top of the goals you have for your website. Users of the Internet inhabit a universe in which the majority of their queries immediately produce results. If it takes more than two seconds for each of your pages to load; you should absolutely work on boosting your site's speed in order to prevent users from leaving your website.
3. Get Backlinks From Reputable Online Sources.
Links continue to be the single most essential aspect that goes into determining authority, as we discussed earlier. There are a few different ways that you can construct them using high-quality sites.
The first thing you need to do is build relationships with influential people in your field. As you go out to writers, news journalists, and other powerful people in your field; you may offer to create original pieces or submit other content such as research or infographics. This is something you can do when you reach out to them. Your company's authority will improve as a result of their decision to cite your business as a source when they post this content on their respective websites.
4. Provide Links To Reputable Websites.
It is crucial to include links to other reputable websites on your website so that readers can click on them to obtain additional information. This is because it would be practically impossible to describe every topic in full on your website. A suitable amount of links can point users in the direction of other resources that could be of assistance to them. Having an excessive number of links in your text, though, can make it difficult to read.
If you already have another page on your own site that you may link to instead of linking to another page; you should consider linking to the other page. On the same note, you shouldn't link to the same location twice within the same web page.
However, you should only link to reputable websites; as the credibility of the websites to which you link may in turn affect your own authority. When you link to a website; you are essentially stating that you believe the information that website provides is valuable to the subject that you are discussing. If you link to a website that has a low authority; search engines like Google may view the fact that you vouch for the information as suspicious.
5. Get Traffic To Your Website and Solidify Your Brand's Reputation by Utilizing Social Media.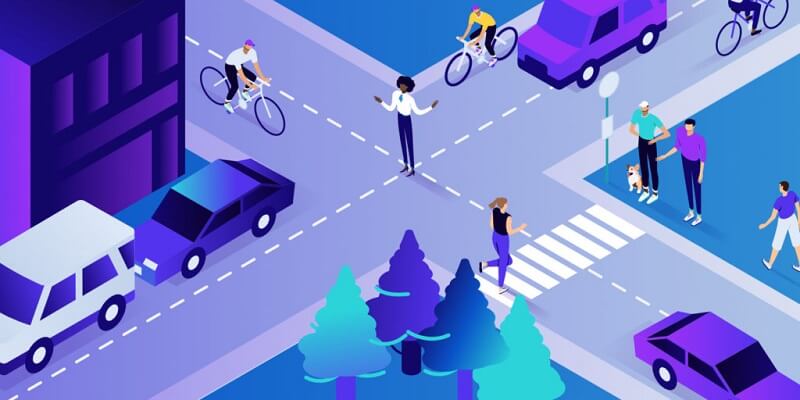 It's possible that like many other marketers; you believe that sharing more pages of your website on social media will have a greater impact; the more authoritative Google will regard your website to be. On the other hand, this is not totally accurate. According to Matt Cutts, who formerly led the Webspam team at Google; the primary reason why Google does not employ social media as a ranking component is that there is no feasible way for Google to crawl each and every Facebook post or tweet. Utilizing data that is incomplete could potentially alter rankings, which is something that Google would prefer to avoid.
Factors such as social media do not significantly impact your authority. Nonetheless, it can still assist you in accomplishing other goals connected to your authority. You may cultivate ties with influential figures in your field by using social media (e.g. win them as followers for your company). In the future, you will be able to leverage those ties in order to construct links that have a direct bearing on your authority.
The use of social media platforms is also an excellent way to increase credibility and brand exposure. So, you may gradually increase the number of high-authority sites linking to your website by cultivating contacts with influential figures in your sector and promoting your brand.
You need this amount of time to increase the authority of your website.
It is impossible to improve the reputation of your website overnight, as we have already stated; this fact has been brought up multiple times. You will be able to have a better idea of the amount of time necessary to build up the authority of your site after reviewing the factors that go into making that determination.
Developing meaningful connections with influential individuals can be a time-consuming process; particularly the kinds of beneficial connections that are required to obtain links from their sites. It also requires a while to demonstrate that the information you are giving is reliable, accurate, and worthy of being linked to by other websites.
You should be prepared to devote a significant amount of time to reaching out to publishers and webmasters before any of them are likely to link to your site because high-authority websites do not give out links without giving them great thought and consideration before doing so.
How To Reclaim The Lost Authority Of Your Domain?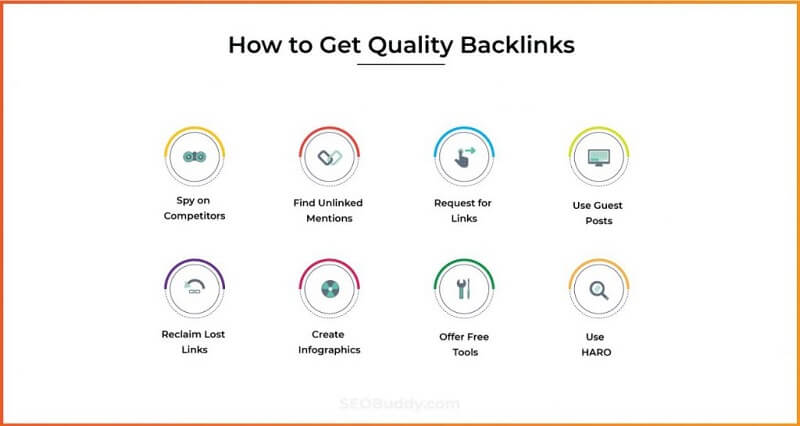 There are a number of signals that; when combined, have the potential to have a detrimental effect on the authority of your website and, as a consequence; its ability to rank well in search engine results pages (search engine results pages). If your ranks have been falling over the past little while, this could be the reason why. To your relief, it is highly improbable that you have compromised the authority of your website to the point where it can no longer be restored. If the authority of your website takes a nosedive; there are a few different paths you can follow to get back to where you were before.
To get started, you need to get rid of all of the broken links that take users to 404 error pages. Keep in mind that the pages you hyperlink to contain information that is helpful to the reader. If you link to a page that has a lot of negative content; it can send a strong message to search engines about how attentively you chose the sources you use.
Be certain that all of your outbound links lead to high-authority websites that supply your site visitors with information that is helpful to them and that none of your links are broken.