Hey, readers In this article, I am going to talk about how to execute influencer marketing campaigns for a higher ROI. So keep reading.
Over the last few years, influencers have taken the digital marketing and eCommerce world by storm. Their ability to reach untapped audiences and create relatable content for followers has led to the influencer trend dominating digital marketing strategies.
This being said, influencers have not come without their fair share of controversy, and brands are admitting that they are uncertain how to go about integrating them into their strategy. Luckily, there are ways for brands to still successfully use influencers and ensure that they reach new audiences with their help.
So, we thought we would take a look at how, in 2021, you can create a successful influencer campaign, and how you can use a partner to generate leads and sales to grow your brand.
Find The Right Influencer
Start off by figuring out what you actually want from a partner on social media. Ensure that you do research into what social channels your customers are using. You can then decide what kind of influencer you will be using, whether they be an Instagram or Tik Tok influencer. In order to know this, you will need to actually know your audience, your target marketing, and your customer base.
Look into more than just their demographics. Yes, age, location, gender, are important, but what are their interests and behaviors like? Remember, content is shared across channels, so just because you hire TikTok influencers, it doesn't mean it won't be seen by someone browsing Facebook.
Next, take a look at your budget. If you are a smaller brand, you are more than likely not going to be able to afford one of the big-budget influencers. That doesn't mean you should just do away with the entire influencer strategy. In fact, micro-influencers can actually have more of an impact on smaller brands.
Let's look at an example. Say, you are an online insurance brand or broker. Finance and insurance are not extremely appealing products to market, and you will struggle to find someone who will partner with you. However, if you target financial gurus or well-known car enthusiasts, you could have the winning combination.
Not only will they already have an established fanbase, who are already interested in the field, but they are posting content regularly that could be synced up with yours. You will have an available target audience who are already established, most likely engaged, and will be your direct target market.
Create An Achievable Strategy
Map out your strategy. Define what you are trying to achieve with this particular marketing channel. Are you looking for expanded brand awareness? A higher conversion rate? Or are you looking to actually move the product? You will need to know this before approaching anyone in order for everyone to have clear objectives in mind before kicking anything off.
Align this strategy to the type of influencer that you are looking for. If engagement and brand promotion is what you are looking for, a micro-influencer might be the right choice for you. Many macro-influencers simply put up posts and move on due to their audiences being so large. Very little engagement takes place, and it could be very impersonal for a new brand. However, due to their audiences being so large, the brand does receive a lot of exposure.
Take the insurance brand into consideration. A financial guru will post content to their followers, who have followed them due to a genuine interest in their field. These posts will usually be highly educational, informative, and able to match your content and brand with theirs. They will usually spend more time on the post and engage more with their followers, creating more promotion for your brand.
When making contact with your influencer, it is vital to discuss things like budget, expectations, objectives of the campaigns, and your strategy. They will naturally have their own objectives and strategy mapped out for their brand, so take this into consideration in the initial discussions.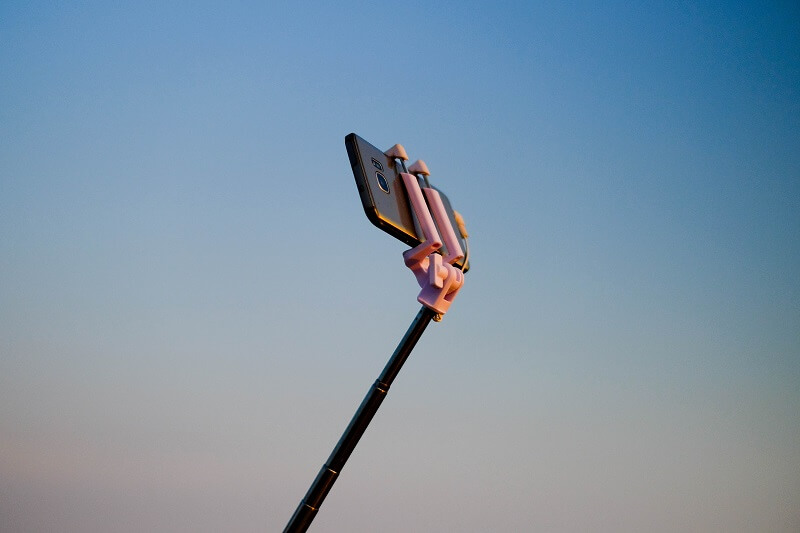 Co-Manage The Content
We touched on content earlier, and need to delve a bit more into it. Content is absolutely key in digital marketing and eCommerce. And when it comes to partners and affiliates, having the right content can be the difference between successful campaigns and campaigns that flop.
It is important to tie all content that goes out to your influencer in with your content calendar. If your content for that week is focussing on budgeting, for example, that content should be reflected across all social platforms, on your blog, in your email, and from your influencer. Themes are incredibly important to maintain your customer journey with your brand.
Uniform topics and pieces of content should be scheduled for the period, yet each platform should be slightly tweaked, based on its unique features. All content sent to influencers needs to have relevant keywords and hashtags for SEO purposes.
Remember, Google will scrape not only your site and platform to rank you on content but theirs too. If you are doing link-building and content-sharing with an authoritative site and affiliate, you will be ranked higher by Google. Remember, it is about quality over quantity.
It is key to know exactly what your influencer is going to post before the time to ensure that your brand is projected correctly. Having the right tone, keywords, and messaging could be the difference between a successful campaign and a tone-deaf post.
Track And Measure Success
Speaking of successful campaigns, it is often overlooked to actually measure how the campaign actually went. In many cases, an influencer will share the post and move on to other posts and brands without further communication.
In order to avoid this, ensure that it is included in the SLA or contract in order for you to ascertain your ROI on the campaign. You will be able to monitor the traffic and conversion rates on your site, but in-depth and usable data will come directly from their accounts and profile, so ensure you request a follow-up with every post and campaign.
This kind of insight will allow you to have an idea of what works and what doesn't when it comes to the posts. What kind of content are fans looking for? Are they looking to be entertained or educated? Do stories work or long, content-filled videos to empower the audience? It will need to be tried and tested during the initial phases, and the data thoroughly examined to determine the outcome.
Remember to keep tracking from your side. Remember, you can create campaign-specific links for each influencer in order for you to track the traffic and conversions on your side. Google Analytics is a great tool to monitor where your traffic comes from, how it behaves on your site, and how much is actually converted to leads and sales. You will have real-time insight into all of this data to be able to mold your strategy going forward.
Last Thoughts – Influencer Marketing Campaigns
Keep your entire customer journey in mind when going through the influencer campaign. This might be the entry point of a lot of customers to your brand, so you will need to ensure that they are properly managed, with clear messaging and answers for fans engaging with them. Micro-influencers are more likely to respond to comments and answer DMs about your brand and their answers need to be brand-aligned.
Lastly, keep into consideration who your customer actually wants to hear from. Who will be your best soapbox star? Content is vital, so work on that together with them and you will soon see a huge success of your posts.
Also, if you like this article on how to execute influencer marketing campaigns for a higher ROI then please share it with your friends and social media followers.