Last year encouraged many individuals to truly embrace the great indoors. It's no wonder that the interest to make money online from the safety of our homes rises continually. What once was just a distant daydream is now a reality for thousands of people.
From selling your Beanie Babies collection to online poker, there are lots of popular money-making ideas that always appear. But, do they actually work, and will you make money out of it? Well, maybe. However, you'd probably earn more from your 9 to 5 job. At least that's a guaranteed payment.
Still, there are real ways to make money online, and lots of people are doing it every day. From savvy marketers to freelance digital nomads, there are various business ideas you can execute from your home by using a laptop and a good internet connection.
So, let's break down some of the realistic ways to make money online today.
Start Dropshipping
Let's get started with one of the most common ways to earn money online. As reported by Google Trends, dropshipping's reputation is growing fast, highlighting its practicality as a way to make money online.
With success stories about how an eCommerce entrepreneur made over $6,000 in just 8 weeks or how a store owner made six figures selling only one product, there's considerable evidence that dropshipping is a good way for making money online.
Most entrepreneurs decide to go with Amazon dropshipping since using the Amazon store as your sales channel usually means big returns. Plus, it has become a trend lately to sell Amazon business stores. So if you are no longer interested in working in the field, you can sell your Amazon store fastly because there's a great demand.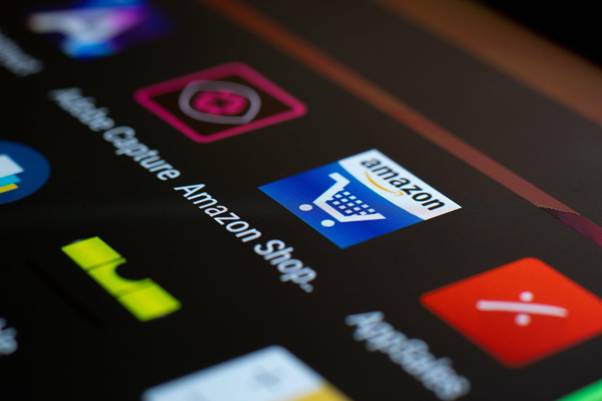 Try Print on Demand
Print on demand has proven to be a great option as well. Graphic designers are utilizing the business model to sell their designs through clothes and similar products in order to monetize their art better.
Print on demand is like dropshipping since you don't have to carry inventory or ship out items to customers by yourself.
But, there are two minor differences. You are able to add branded labels on packages, which is good for brand awareness. Second, shipping costs are pretty expensive, making it difficult to create an endurable business unless you charge higher prices or sell large amounts.
Affiliate Marketing
Throughout the years, the popularity of affiliate marketing has gone up and down. However, it continues to be a stable way to earn online. The best thing about affiliate marketing is that you can be an affiliate for almost every company.
Affiliate marketing allows you to make a living by promoting other people's products. If you're a savvy marketer, you can make a sales commission out of promoting software, apps, retail products, and so on.
Although making a sales commission might seem small, remember that you can be an affiliate for multiple brands and include different affiliate links in one blog post.
Start a YouTube Channel
If others were able to make money from YouTube, so can you. The best-paid YouTuber is a 7-year-old kid, named Ryan, who makes toy reviews on his channel. That made him an astonishing $22 million in 2018.
Your channel should focus on an individual niche in order to build a strong, and devoted audience. For instance, you can stream video games, review products, teach certain skills, make prank videos, or anything else you think there's an audience for.
The ultimate secret to making money from YouTube is to make content that people find educational or entertaining.

Become an Influencer
Developing a personal brand may also make you money online. In 2019, Cristiano Ronaldo earned $975,000 for each sponsored Instagram post, making him the best-paid influencer.
Even though it seems like celebrities are the greatest influencers, know that even small-scale influencers earn more money today than they did a few years ago
In order to become an influencer, you must first build a strong and healthy following. Then, to earn from being an influencer, you can charge for sponsored posts, add affiliate links in bio. Also, you can do speaking gigs, sell your photos, sell ads on your podcasts, become a brand ambassador, get paid to appear at shows, and so on.
Conclusion
Having an online business will definitely help you earn some side money. Also, it will allow you to escape your 9 to 5 job and eventually become a full-time entrepreneur. Brainstorming online business ideas and starting one will help you gain more financial freedom. Additionally, it will increase your financial security, and take you a step closer to living life on your own terms.