Hey friends, In this article, I am going to talk about the 5 best free video editing software in 2023. So keep reading.
Without video editing software, your videos will look unprofessional. This will end up affecting your conversion rates to a great extent. These applications give you the rare chance of making your videos to be highly interactive and engaging.
Also, they help you become an authority in your niche by ensuring your messages are specific and clear.
Here Is The Major Challenge
The problem is that most video editing software is very expensive. Using them means you will have to pay lots of money. This isn't good especially when you are starting out.
Even if your business is successful, it is still recommended to save some money by using a free option. There is no need to worry though. This post will be revealing some of the Best Free Video Editing Software.
Just read the options below and chose the one that can meet your needs.
Table of Contents:
1. OpenShot
2. Shotcut
3. Lightworks
4. Avidemux
5. iMovie
1. OpenShot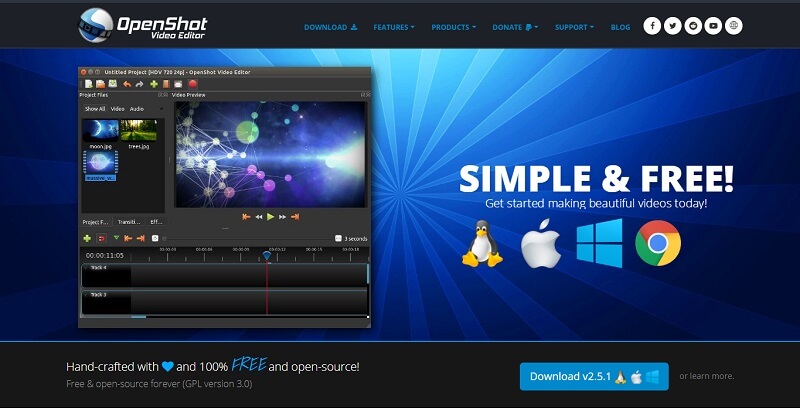 OpenShot is a top video editing software that you can use to create high-quality and engaging video content for your business today. One of its major advantages is that your videos won't have any watermark.
Also, its features are worth mentioning as they are advanced. For instance, there is cross-platform support. This means it can be used on Linux, Mac, and Windows.
It comes with all the basic and essential features to help you edit any video.
Its features:
Unlimited layers/tracks
Numerous video, image, and audio formats are supported
Extremely powerful keyframe animations (curve-based)
Real-time previews for video transitions
3D animated titles including effects
There are titles and subtitles for videos
Audio mixing as well as editing
High-quality video effects like blue screen, greyscale, hue, gamma, and brightness
And more.
---
2. Shotcut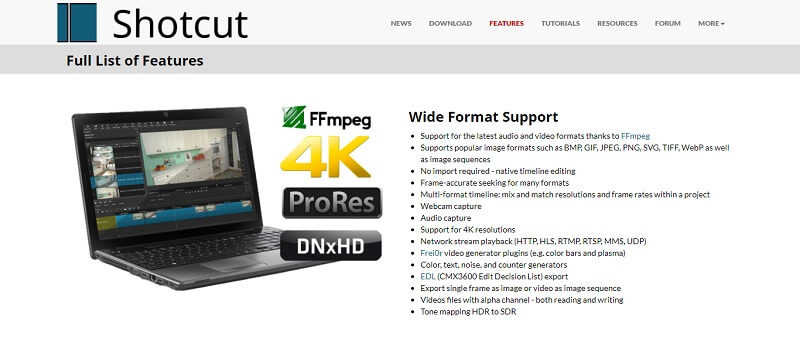 Given the kind of reviews that Shotcut has had on users over the years, there is no doubting the fact that it deserves to be listed amongst some of the Best Free Video Editing Software.
It is an open-source program meaning you don't have to bother about upgrading before exploring all of its premium features. It was originally created for Linux operating systems. However, it had to be upgraded for Mac and Windows PCs.
When it comes to timeline editing, this is one tool that you can depend on. Also, 4k HD resolution is fully supported. Furthermore, 3 lossless formats are allowed for exports.
This means your videos can be exports with their quality intact.
Some of its features are:
Webcam capture
The latest video and audio formats are supported
Different image formats are supported like WebP, TIFF, SVG, PNG, JPEG, GIF, and BMP
Noise, text, counters, and color generators
Tone mapping of HDR to SDR
High-quality audio features
And more.
---
3. Lightworks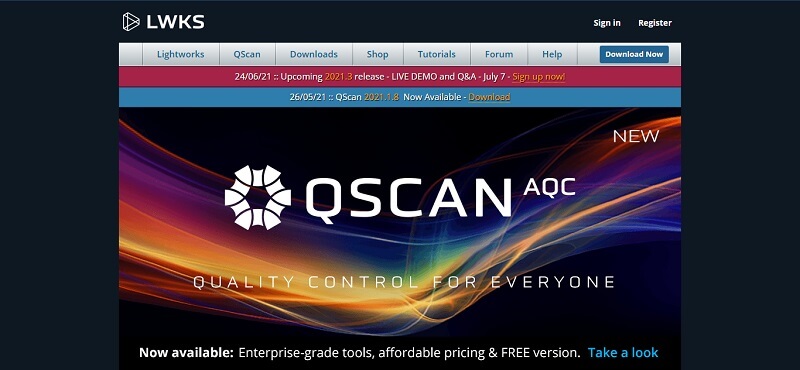 Just as the name sounds, Lightworks is software that enables you to create stunning videos without breaking a sweat. When it comes to being user-friendly, this is one of the Best Free Video Editing Software amongst others.
For instance, it has a highly intuitive interface. Its tools are easy to explore as there are video tutorials available to help you out.
In order to ensure that your videos have high quality after being edited, this application has some stock videos and audio clips you can use for free.
It is a perfect tool for marketers who want to create videos that look and sound professionals.
Its best features:
Trimming of videos is easy and fast
Edited videos can be easily exported to Vimeo, Instagram, Facebook, and YouTube
It comes with premium social media templates you can use
It has real-time audio and video FX
Available for Linux, Mac, and Windows
Multiple video formats are supported
And more.
---
4. Avidemux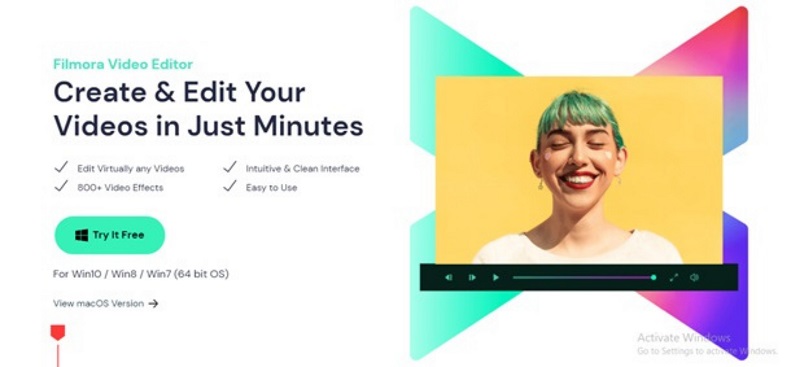 Avidemux is quite an interesting video editing application that you may want to try out. One of its strengths has been how beginners can easily explore its features without any limitation.
If you are new to the world of creating videos, this is one tool that you can use. This is because there are lots of basic tasks it can enable you to perform such as encoding, cutting, and filtering.
It has more than 8million users. This is only proof that it can meet your video editing needs without any compromise. It comes with lots of powerful tools to enable you to edit videos like a pro.
Some of its features will be highlighted below.
Videos can be cropped to their required sizes
It comes with over 800 effects
Video speed can be easily adjusted for better impact
Motions in your videos can be tracked
Its color matching feature is powerful and easy to use
Different video formats are supported like WMV, FLV, MTS, MPG/MPEG, MKV, MOV, AVI, MP4, and more
Sharing of videos to Vimeo and YouTube is easy
And many more.
---
5. iMovie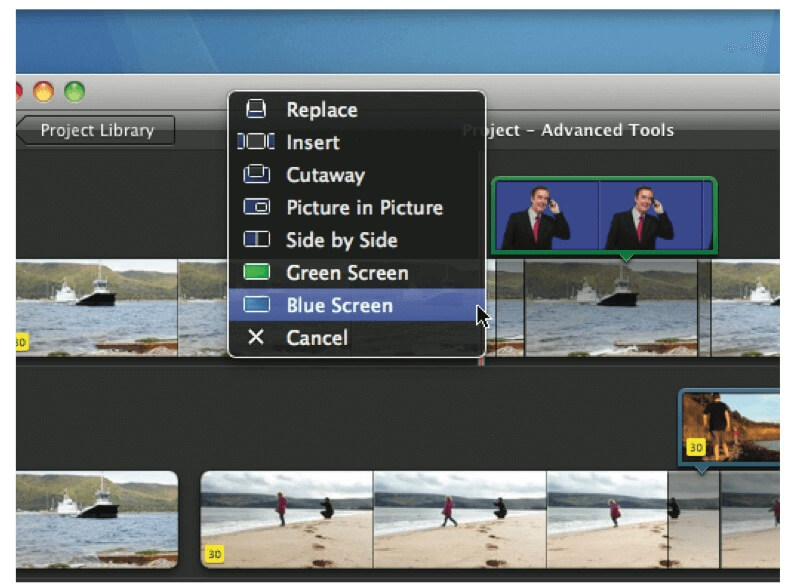 There is a great debate in the online community amongst video editors on whether this is actually the Best Free Video Editing Software amongst others.
Whatever the case may be, there is no doubt that it comes with premium features that can make your videos look very professional.
If you are running a marketing agency or plan to start one, this is one of the tools that you should have. Apart from supporting intelligent frames, you can easily edit 4K videos.
Producing cinematic videos doesn't have to sound or look complicated. With all the impressive features of this software from Apple, such as a complete walk in the park.
Other features that it comes with are:
Filters that can improve your videos
Custom element
Intuitive interface
High-quality effects and enhancements
Super easy sharing
And more.
With iMovie, you can produce stunning videos that clients will be demanding over and over again. A trial will definitely convince you of its potentials.
---
Final Words
From the various options outlined above, you can see that there is no need to spend money to produce stunning videos that will increase your conversions and sales. You just need to choose any of the software revealed above in this post to get started.