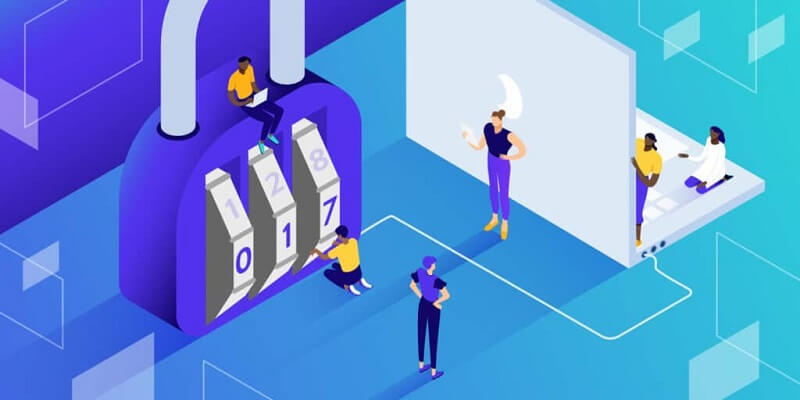 Most Treasured Insights Into WordPress Security and Performance
in
Detailed Guide
on January 11, 2023
The write-up discusses how businesses can leverage maximum benefits from their WordPress sites and ensure maximum performance and security. WordPress constantly launches regular updates resolving all possible security and performance issues. In this growing world of cyber attacks, site owners need to take extra care of their sites' security vulnerabilities. Moreover, having a performance-oriented website also remains a mandate to fight the competition. You will find much-required information on enhancing your WordPress security and performance by focusing on some key areas and following some best practices. This will help you to build a huge customer base and add to your brand's credibility by attracting more loyal customers.
WordPress is the world's most widely used CMS. It allows maximum convenience and flexibility for WordPress developers to create full-fledged and professional websites. But the huge popularity of this CMS also pulls the attention of cyber attackers to some top-performing WordPress sites.
You might have heard of the security issues and cyberattacks that WordPress sites have been facing in the past few years. To help cope, WordPress keeps offering updated versions overcoming all possible security vulnerabilities and performance issues to ensure glitch-free experiences. Therefore, to protect your website, you just need to fix some vulnerabilities.
This post offers treasured insights into WordPress' impeccable security and performance updates that you must follow to keep your site safe.
WordPress Security and Performance Tips
Security + Performance = Increased Profitability & Brand Value
Relying on Themes & Plugins Security
WordPress Security, in a Nutshell,
WordPress Performance Improvisation
WordPress Performance in a Nutshell
Security + Performance = Increased Profitability & Brand Value
In this growing world of digitalization, WordPress security and performance are the two most critical aspects that you must focus on to develop trust among customers. A hacked website can completely ruin your reputation. Your business website contains sensitive user information, including financial details and passwords. A report by SiteLock states that websites experience 94 attacks daily on average and are visited by bots more than 2068 times a week. Hence, you never know when it will turn out to be a misfortune, and you will lose all the credibility that you have earned over the years.
Besides this, when we talk about performance, it includes everything from loading speed to layouts and navigation to user experience. WordPress is regularly maintained and updated for optimized performance. Apart from it, you can use plugins like WP Rocket, WP Fastest Cache, WP-Optimize, and many more to get maximum performance from WordPress development. Users prefer websites that offer seamless performance without any glitches and are loyal to sites having good loading speeds. Hence, never consider a website's security & performance as a one-time investment or a plug-and-play game, it's constant risk management.
How Secure is WordPress Core?
WordPress core is safe as it is constantly updated and reviewed by its mass community of experts and dedicated WordPress developers. But still, you need to take some additional steps to ensure impeccable website security. WordPress sites also remain the top choice for cyber attackers seeking out all possible vulnerabilities. This is a major reason why "security" remains a top priority in its every release. Hence, as soon as WordPress releases any latest release, you must switch to it without any second thought.
Besides this, you must also protect your login with strong passwords and features like two-factor authentication to limit unauthorized access to your site. Using security plugins like Sucuri, Jetpack, WP Scan, Wordfence, and others, you can scan all possible malware and bugs at regular intervals to ensure optimum security. Additionally, you must also consider an SSL certificate for your WordPress site to let users connect to your website safely. Choose a trusted hosting service provider and discuss what remedies it will offer in case of any mishappening like a cyberattack. Most importantly, you must run frequent backups and save sensitive files in safe storage.
Relying on Themes & Plugins Security
Most WordPress site owners often believe that installing multiple security plugins can keep their sites far away from security contingencies. This is not a proven way to ensure a website's security, rather it can do more harm than good. Not all WordPress security plugins offer the same level of security. Additionally, you need to keep updating them to ensure glitch-free performance. Plugins that connect a site to a web application firewall can often create conflicts making it difficult for you to track and filter the traffic. The same case is with the themes also. Never choose a theme depending on how amazing it looks. Third parties also build most themes and may not comply with WordPress security standards.
The same happens when you install too many security plugins for a single site. When these plugins start pushing their changes, it becomes quite troublesome to manage them, leaving your site unstable with doubtful configurations. Hence, using limited and only trusted security plugins from WordPress Plugin Directory is always advisable. Sucuri Scanner is a good option, and once you activate it, it asks you to generate a free API enabling automated audit for logins, integrity checks, and email alerts. Enable the "hardening" tab and click on the "Apply" button to lock down all possibilities of intruding.
WordPress Security, in a Nutshell
No matter how secure WordPress remains to be, you are responsible for your site's overall security, and for this, you need to ensure the following steps:
Choose a trusted hosting service provider
Install plugins & themes from WordPress Directory only and limit the number of themes and plugins
Enable a Web Application Firewall and use an SSL certificate for your site.
Create a regular backup of your site
Use strong passwords with two-factor authentication.
Don't use WordPress default admin username
Disable file editing for themes and plugins
Don't use WordPress' default database prefix
Limit the number of login attempts
Use security questions for the WordPress login screen
Switch to a regular maintenance & support service
WordPress Performance Improvisation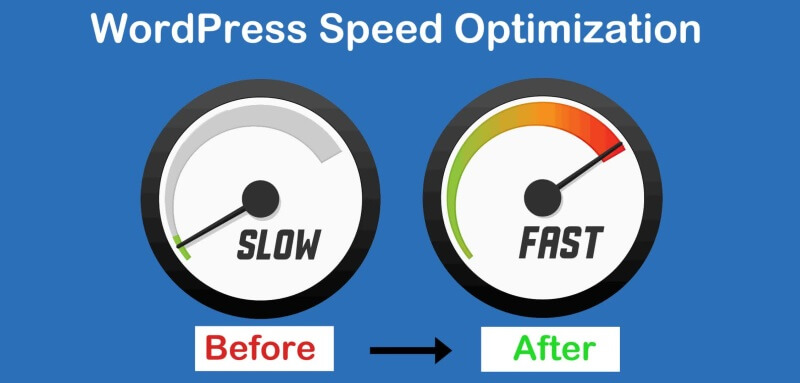 The performance of a website is directly related to its user base and brand credibility which no one wants to compromise. WordPress even employed a dedicated performance team in 2021 to enhance performance. However, if you have switched to the latest WordPress version, you are already on the right track leveraging maximum WordPress capabilities. This kind of hosting service is also much responsible for the performance aspect, hence, make sure that your site has high-performance WordPress hosting. To gain optimum performance results from your hosting service, we strongly recommend choosing a hosting service that uses Nginx or Apache. These two server technologies are capable enough to outperform various performance-related issues from a website.
Moreover, the kind of network that your hosting service provider uses also impacts your site's performance. Whether it's a public ISP network or from some private infrastructure like Google and Microsoft. Choosing Google Cloud Platform's premium tier network will be the best option to optimize your website's performance without any glitches.
The Loading Speed Factor
The loading speed of your site's pages may also vary depending on the type of content and images used on each page. Run regular performance tests to evaluate your site's functionalities. Besides using the latest WordPress version, keep updating your themes and plugins and keep deleting plugins that are not required anymore. Optimize your images and use lightweight themes only. Ensure your site has a minimum number of CSS and JavaScript files. Excessive JavaScript files may negatively affect your site. Use caching plugins like WP Rocket or WP Fastest Cache. This will enhance page caching and object caching and help your site pages load faster.
Your site's database also needs to be taken care of, and remove all possible unnecessary data from it. The larger data there will be; the more time the server will take to reach the requested data. Moreover, you can use plugins like WP Optimize and Advanced Database Cleaner to remove junk and unused media files.
WordPress Performance in a Nutshell
Keep your WordPress site updated
Use Content Delivery Network (CDN)
Avoid uploading too many images and videos
Keep optimizing your database
Run regular performance tests
Install WordPress caching plugins
The kind of web hosting and network that it uses (Prefer Google)
Limit the number of plugins and themes
Endnote: WordPress Security and Performance
Adhering to these critical tips, you can ensure optimum performance from your WordPress site and keep it secure enough to avoid typical security threats. You need to focus on four key areas to leverage maximum benefits from your business website, and these are; Security, Performance, Customization, and also User Experience. Besides this, the former two are discussed here. Switch to our regular blogs for more information on customization and user experience enhancement and more updates on WordPress.