Looking for reliable hosting for your website? When it comes to creating a website, choosing the right hosting that suits your website, is very essential. There is a lot of web hosting is available like VPS hosting, Cloud Hosting, Shared Hosting, and Dedicated server hosting. In this article, we will only discuss Managed VPS Hosting and Cloud Hosting.
Before choosing either of them, it's a must to know their fundamental differences. People generally don't know the differential factors of Managed VPS hosting and Cloud hosting, due to their lack of awareness. In this article, we'll compare these two hostings in-depth and help you to choose the best one for you.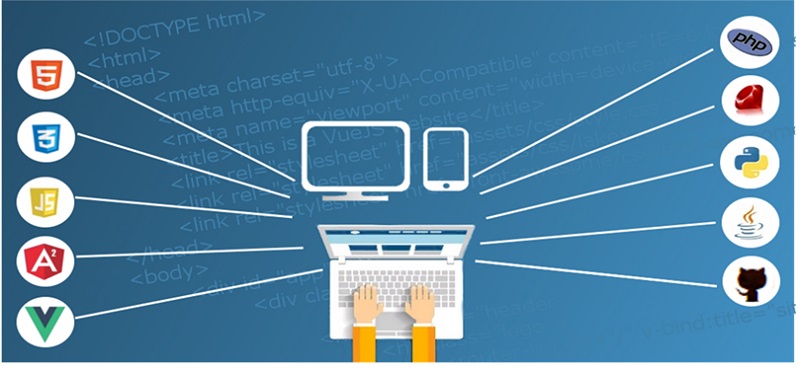 An Overview Of Managed VPS Hosting
In Managed virtual private server (VPS) hosting you don't have to worry about major responsibilities such as installation, security updates, core updates, and maintenance. These responsibilities are taken care of by the web hosting provider. This type of hosting lets new business owners focus on other aspects of business and responsibilities without worry about the server. This is a good choice for those who don't have any technical skills or experience in hosting control panels and server management.
In VPS hosting, one physical server is divided into many small virtual servers. These virtual servers are assigned to dedicated resources. They act as a dedicated server environment even though they are part of the same server physically. Because they act like dedicated servers, you have your own allocated resources set, and can you can customize and configure your server partition exactly the way you want without exchanging any data or file between VPS server accounts.
---
An Overview Of Cloud Hosting
Cloud hosting is very reliable and scalable hosting for customers that is based on clustered load-balanced servers and utility billing. It becomes popular among the customer due to its reliability. Websites hosted on cloud hosting can be accessed at any time, anywhere. Hosting resources for each website are copied on every cloud server in the cluster. It is very beneficial.
For example, if one cloud server has already maximum traffic, then it automatically changes the path of the query for the particular site to the idle cloud server in the cluster. This simultaneous allocation of resources on the cloud servers in the cluster makes him highly reliable.
Cloud hosting work as one large VPS, as all the virtual servers are connected together physically. Cloud hosting offers you access to multiple servers. You can improve the power of your server if find it hard to deal with high traffic. Although cloud hosting is more flexible it doesn't offer much customization as compared to VPS.
---
Comparison Between Managed VPS Hosting And Cloud Hosting
When you are looking for the best hosting that suits your website, both are good options. They both have their ups and downs, In some cases Managed VPS Hosting has an advantage over Cloud Hosting, and in some cases, Cloud Hosting wins over Managed VPS hosting. We'll compare Managed VPS hosting and Cloud Hosting on the basis of some fundamental factors.
1. Price And Performance:
Price and performance are some of the most fundamental factors to consider before choosing any web hosting. Performance decides the consistency of your website. If the performance of any hosting is going down, it will affect the whole environment some functions might not work and the speed of site load will be slower. So the performance of any web hosting should be high in less cost. Whether Managed VPS hosting or Cloud hosting costs more depends on various factors. Cloud hosting costs more than VPS hosting but If you go with HostGator, choosing a cloud hosting will cost you less than most with VPS hosting providers. Likewise, you may also check the Cloudways Premium Vs Standard plans to host your website in a high-reliable place and make it load at a lightning-fast speed.
VPS Hosting offers decent performance for a certain amount of server load for any dedicated server. But its performance gets affect when server load hits its limit on a dedicated server due to high demand on that dedicated server. The system would not be able to tackle the additional inflow data and as a result site load up speed goes down or in some cases site simply crashes. That would be the same case if servers malfunction.
On other hand, cloud hosting offers excellent performance because can tackle the server load easily. In any case, if one server is malfunctioned or reached its server load, it opens up the path to the idle server for the incoming flow of data, So the website runs smoothly without suffering any load issues.
---
2. Scalability:
Scalability is a major concern for those who have high seasonal traffic fluctuation. For example, an e-commerce website has high traffic during the season sale days compare to normal days. So Scalability is import factor for any website.
VPS is not very Scalable, It only offers a certain amount of server resources limit, unless this limit doesn't exceed, your website should be fine. But in case of any traffic surge, you have to scale up your site quickly, and would be hard. You can upgrade your current hosting plan if in case you needed more resources, which can be done without transferring your site to a whole new server. But it takes time and space.
On the other, Cloud hosting has very flexible Scalability. Whenever you need more resources, it switches between the servers that offer you more resources and bandwidth. Due to the availability of many servers, you'll have high great performance and uptime. If any physical server failure malfunctions, then your site will be switched to another server that gives Cloud hosting a great advantage over VPS hosting.
---
3. Security:
Real-time online Security is another important factor to consider before choosing any web hosting. The web hosting should be secured, So issues with data leaks and data hacking won't occur.
VPS is a highly secured platform because it works independently. It doesn't share the same server to different sites, keeping it secure from outside access. The security of VPS hosting also depends upon the provider. If a provider offers poor security your data might get a leak. All the servers are connected physically so they will suffer the same risk.
On the flip side, Cloud also offers decent security. In Cloud hosting, All the servers are physically connected and shared but all the data stored in the cloud server is encrypted. This encryption of data increases its security. Still, it's more vulnerable to attack compare to VPS hosting because Cloud hosting is entirely web-based.
---
Conclusion:
Both Managed VPS Hosting and Cloud hosting has their peaks and valleys. With the key differences, you can choose either of them according to your needs and preferences. If you have any further questions regarding them, you can ask me in the comment section below.