Hello folks, In this article, we will discuss the 11 reasons why your nonprofit needs web hosting in 2023. So keep reading.
Nonprofits are charitable organizations that depend on donations to run. If you run one, you understand how challenging it can be to budget the available meager funds. There are many decisions to make before you invest the money that your nonprofit accrues.
For instance, one decision that you need to make is whether you need a professional website. This includes investing in things like web hosting. If you are not sure if web hosting is worth investing in, this article will give you some reasons why your nonprofit needs web hosting in 2023.
Let's get started.
Reasons Why Your Nonprofit Needs Web Hosting:
1. Security
2. Speed
1. Security
One of the things that nonprofits need to be careful about is online security. According to research, nonprofits may be at higher risk for cyberattacks. But then, many people think nonprofits do not have much to lose even if they get attacked.
However, the truth is that a lot is at stake for nonprofits, and they need to invest in their security. For instance, you risk losing sponsors, volunteers, and donations if your systems aren't secure. Investing in good web hosting is one of the best things that you can do.
Professional web hosting comes with better security tools. Besides, web hosting providers have engineers who work round the clock to keep security systems safe. These engineers regularly check security systems, fix any existing loopholes, and update outdated security software.
---
2. Speed
Website loading speed is one of the important things for organizations with an online presence. Unfortunately, it is not only business websites that get affected when their websites load slowly. For example, imagine looking to support a nonprofit with donations or volunteering, but then the website takes too long to load.
The last thing you want is a website that loads slowly when looking to attract donations and sponsorships. This makes it necessary to invest in good website hosting. Your web hosting provider determines how fast your website will load.
Investing in good web hosting can increase conversion for your nonprofit. Many people are not patient enough and will click away from a website if it takes long to load. Nonprofits can prevent this by not only redesigning their websites but also investing in reliable web hosting.
---
3. Reliability And Uptime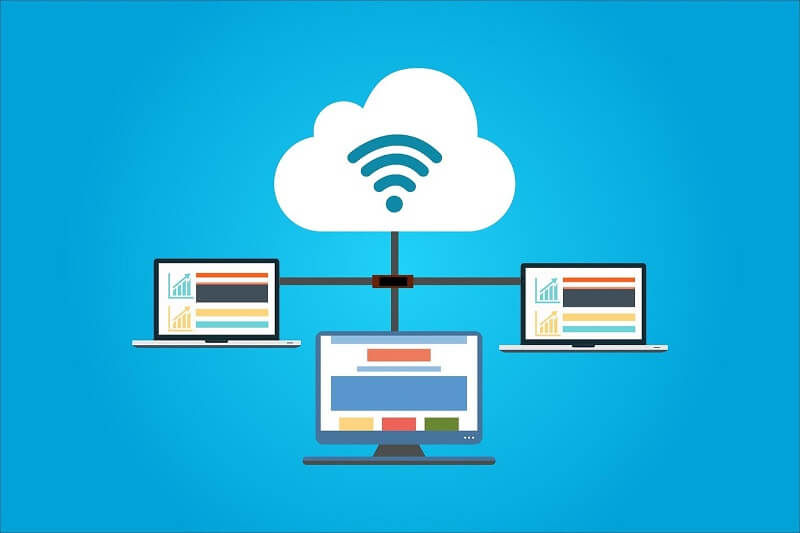 Another factor that matters to website owners is how reliable their websites are. How often your website is available online determines your uptime. The longer it is, the more reliable users will find it. One factor that determines the reliability and uptime of a website is the web hosting that you choose.
Nonprofits should not overlook the need to use web hosting to ensure good uptime. Most web hosting providers promise 99% uptime but then fail to provide it. You need to confirm that the claim is valid before investing in a web host. Online reviews can help you find all the information you need.
A web host that keeps its promise can help you ensure your website is always available online. In the end, this means prospective donors, sponsors and volunteers can find you anytime. In addition, it will help you increase conversions and the success of your nonprofit organization.
---
Site performance is an essential factor for nonprofits with an online presence. Nonprofits like businesses have only a few seconds to capture their visitors' attention. Therefore, their websites need to perform optimally to do this, and having web hosting can help ensure this happens.
Besides using web hosting, there are different approaches to Google for nonprofits that can help ensure good web performance. But then the first thing is to understand how to use Google for nonprofits. This is especially in regards to using the G Suite tools that support content creation. Good content is one of the things search engines look into when ranking websites.
---
5. Design And Style
The design and style of a website are also essential. A good web design helps make an organization look professional. The best way to attract sponsors and volunteers as a nonprofit is to show professionalism in what you do. A professional web hosting service can help you achieve the web design you desire.
There are different ways that nonprofits can benefit from having good web hosting. For instance, you get access to a selection of unique designs and templates. The best thing is that you can try different design layouts offered by web hosting providers before choosing the best for your nonprofit.
---
6. Technical Support
One of the biggest reasons to use web hosting services is because they provide technical support. Running a nonprofit website without the services of a web hosting provider can be costly. This is because issues like website downtime happen in the most unexpected times.
A few minutes of downtime can have a massive impact on a nonprofit. For instance, a potential sponsor, donor, or volunteer could be looking for your website, and all they can find is an error message. The chances are that you could lose such prospects if you cannot correct the problem in time.
Working with a web hosting provider is the best solution to such issues. Once you hire the services of a web hosting provider, keeping your website up becomes their responsibility. This means that they will restore your website in time if it goes down at any time of the day or night.
---
7. Data Management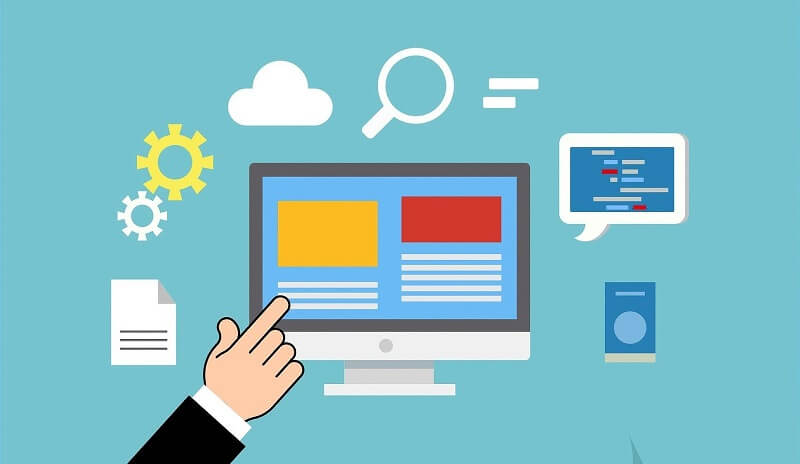 Nonprofits also handle a lot of data that needs proper management. Likewise, website content needs good management to bring in the desired benefits to a nonprofit organization. One of the best ways to manage content and data is having professional hosting for your website.
Besides, professional web hosting comes with free data backups for businesses. You can be sure that your data will remain intact in case of any problem if you use a web hosting provider. Regular data backups and retrievals guarantee your data safety.
There are different benefits of using regular web hosting for a nonprofit. But then, there are even more benefits of investing in professional web hosting, especially when it comes to data management and storage.
---
8. Unlimited Space
Storage is essential for businesses and nonprofits that run websites. There is so much to store, but the available space and bandwidth can sometimes be limited. The best option that nonprofits can consider when it comes to storage space is hiring the services of a professional web hosting provider.
Most web hosting providers allow users to choose the amount of space they want. Besides, there is an option of upgrading or downgrading storage when using professional web hosting. Enough storage positively impacts the projects the nonprofit runs and also supports scaling.
---
9. Email And Domain
Nonprofits need emails and domains to operate perfectly online. But then, getting unlimited email accounts and a domain name without working with a professional web hosting provider can be tricky. Having a professional-looking domain name can help build a reputation for your nonprofit.
The best thing about professional web hosting services is that they do not limit you in any way. You can have your desired number of email accounts. Besides, you can choose and sometimes customize your domain name. This helps you grow your nonprofit's volunteer, sponsor, and donor numbers.
---
10. SEO Opportunities
Nonprofits need good rankings on search engines to reach wider audiences. The best way to do this is by implementing good SEO practices and creating the right content. Besides keeping up with the best SEO practices, the nonprofit's services to keep its website up and running matter too.
The first thing that they need to ensure is investing in web hosting. Many web hosting providers take complete control of their client's website SEO needs. The good thing about it is that these service providers have SEO experts. So, your SEO gets handled by people with the correct skillset.
---
11. Save Your Money And Time
As mentioned earlier, nonprofits do not have a lot of money to spend. Therefore, they aim at saving every little amount possible. However, doing everything on your own can be costly, especially when you make a mistake. Besides, correcting errors can also consume a lot of your time.
Professional web hosting can help a business to save some valuable time and money. This is because they help companies do most of these tasks professionally. This means fewer costly mistakes and time savings. Getting to work with a web hosting provider also allows a nonprofit to focus on other essential tasks.
---
Conclusion
Those are some of the reasons why your nonprofit needs web hosting in 2023. In addition, the internet has become a great source of volunteers and sponsors for nonprofits. But then, nonprofits need websites and social media channels to find these sponsors and volunteers over the internet.
Whether you are looking for online security, speed, or space, web hosting is essential. We have already mentioned some of the reasons why your nonprofit needs web hosting. In addition, you should consider having your website hosted on a platform in 2023 and beyond.