WordPress started solely as a blogging tool, but it has evolved with time into a robust content management system and an incredibly powerful website builder. The best thing about using WordPress when developing websites is that it is flexible enough and pretty easy to use to make different websites. And that is one of the main reasons why WordPress has quickly grown in popularity. A recent survey indicates that WordPress powers approximately 32.4% of all the websites found on the internet. Most of the top brands such as Facebook, Target, Time Magazine, and The New York Times utilize WordPress for their company websites because of its robust features.
Apart from having powerful plugin functionalities and being free and user-friendly, it provides web builders and users greater control and freedom to develop, design, and add useful content to the web pages and customize the site. You can easily find more information about them here. In reality, the WordPress platform is not only ideal for bloggers, but it is also an excellent tool for businesses. However, to make your company WordPress website profitable, you will need an attractive website with all the essential features. Here are the five easy steps you should follow to create a useful WordPress website for your business.
1. Register your domain name and purchase web hosting
To start designing your website, you need to choose a WordPress plan. The platform has one free plan option for you, but it requires you to purchase your hosting provider, domain, themes, plugins, and other related items. Choosing your web hosting provider and setting up the domain name typically happens at the same time during the process of website development.
The domain name provides your site visitors with a way to locate your business website on the internet, while the hosting provider is where your site is usually stored. Without a web hosting provider, your website would not have a server space to live. WordPress.com lets you decide whether you would like a custom domain or not depending on the plan you select, but you'll still have to look for a third-party hosting service. Generally, there are many third-party hosting providers out there, such as Bluehost or GoDaddy, which give you the ability to develop custom domain names. A hosting provider is essential because it significantly impacts the security, speed, and reliability of your website.
2. Install WordPress
Once your website is wholly propagated, you should go to the cPanel from your website hosting account. However, if you are utilizing a web hosting provider outside WordPress, you will have to install CMS to connect the new domain to the website to install WordPress. In the cPanel dashboard, you will be able to access the auto-installer segment where you can see the tools menu. Click on WordPress and then follow the instructions, giving your WordPress website details in the setup wizard to complete the installation process.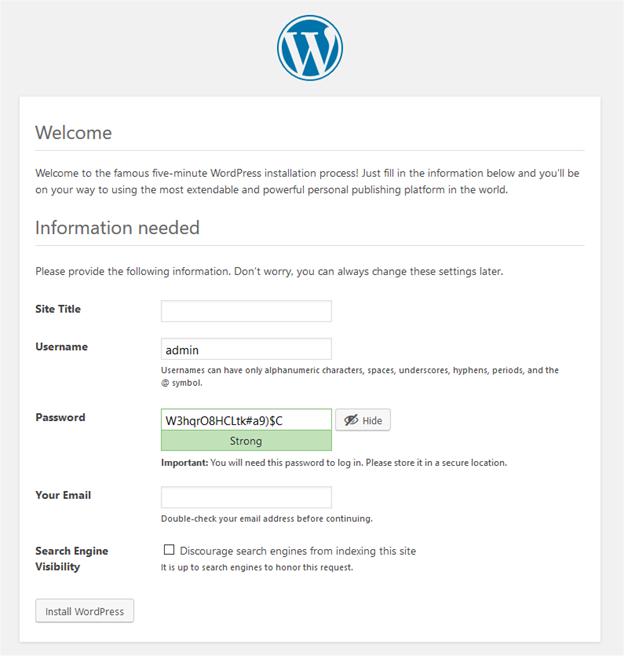 3. Select a theme for your website
You can easily customize your site utilizing WordPress templates and themes, which comes with a variety of formatting styles, layouts, fonts, colors, and many other visual options. The WordPress platform automatically offers you a default theme for your website that looks a bit plain. You can choose to maintain it, but it will not impress your visitors. WordPress's custom theme, whether free or paid, can make your website more professional and appealing to your buyers.
There are also numerous templates and themes out there to select from. Whether you are searching for a website theme that's versatile enough to accommodate different types of businesses, or an appropriate one for your ecommerce website, blog, niche business or portfolio, you will always find a theme that will suit your unique needs.
To find a suitable theme in WordPress.org, go to your dashboard, click "appearance," and then tap on "themes." Another screen will appear, and you can browse the available themes or even search for the specific ones you have in mind. Every theme has unique steps needed during the process of customization, meaning you should follow them carefully. If you cannot find a theme that's appropriate for your site, you can create a custom theme utilizing tools like Elementor.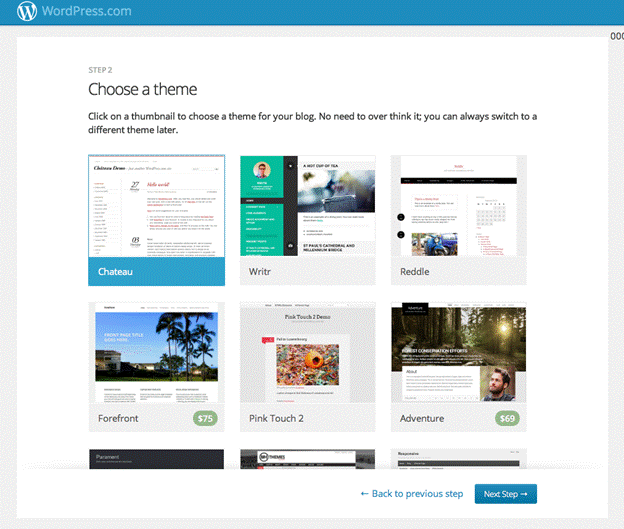 4. Create your web pages and add content
Once you have selected a theme for your website, it is time to start creating the web pages and add your content. However, you need first to plan your sitemap to structure your site correctly. Some of the standard pages you need to include are about, contact, blog, and services or products. Once you have a suitable sitemap, you can now start developing your web pages. When you finish creating your pages and adding content, create a menu tab and add all these pages. Your content will get displayed in the forms of pages and posts when you add it to the WordPress site.
5. Install your plugins and optimize the website
Plugins refers to external software that can bring certain functions or features to your site. WordPress offers a free marketplace for you to look for your preferred plugins like themes. Identify what you require for your WordPress site in terms of lead generation, CRM, and search engine optimization. Explore the numerous WordPress plugins that will help you optimize, improve, and grow your site. You can install plugins in the "plugins" tab. You can also use or install your premium plugins from third parties by uploading them to your site.
Conclusion
Having a good website is essential because it enables you to create a great first impression with the new users, connect with your leads and visitors and also boost conversions. The best thing is that creating a website has become easier with WordPress. With more than 30% of the websites on the internet being powered by WordPress, you can easily create your website without prior knowledge of website development. The robust and easy-to-use content management system provides you with fully customizable plans suitable for different needs. Now that you know the simple steps to create a WordPress site, you can start developing your website for your blog, online store, portfolio, or business.